Campaign Brief asks two creative thinkers from the Perth industry to highlight recent great work that caught their eye from both our local WA industry and internationally. Creative Circle contributors this week are Alida Henson (above left) and James Gillespie (right).
Alida Henson
Copywriter
Rare
WA: My pick is the Deforestation Detour for West Australian Forrest Alliance by 'Heavy Duty,' which came out just in time to entice Easter long-weekenders to take a more educational route to their pristine South West holiday destinations. It was a great way to increase awareness of the deforestation that is happening out of sight of the average passer-by. Since it was a guerrilla campaign, I imagine it took a lot of initiative and ingenuity on the part of the creators who put themselves at risk to bring this issue to our attention and I admire their tenacity.
Non-WA: I'm always a sucker for a great print ad and I really love Return to Script Department for Fire and Emergency New Zealand. The intriguing format manages to draw you in, challenge your assumptions and teach you an incredible amount of information that you probably wouldn't have digested otherwise. Who knew you can't smell in your sleep?
James Gillespie
Creative Director
Trilogy
WA: One campaign that I have enjoyed, not because of its clever application or function, but for its great crafting and art direction of content and how the synergy of this campaign flows into every other application. The West Australian Opera season campaign is bold and strong, using images that are powerful, arresting and play on a slight twist in interpretation of the theme with the use of solid-coloured backgrounds to add more impact.
I'm not one who goes to the opera, but this creative direction, using a combination of beautiful images and considered typography creates a modern feel that easily adapts across different applications and will do what I believe was intended, to attract a more diverse audience.
Non-WA: It's interesting while lying on the couch and watching multiple images and messages wash over you, something just pulls you out into consciousness and holds you. "When will she be right?" isn't an international ad, but one for UN Women Australia, but it shows how parochial knowledge and understanding through intelligent, creative interpretation and crafting helps make a powerful message even more powerful and deliverable.
The talent casting is believable and creates a personal connection, while the art direction is superb with scenarios that don't shock but elude, creating more impact and drawing you more into the message. To me this is a great example of the power and craft of what we do, delivering messages that connect, makes an impression and stays with you.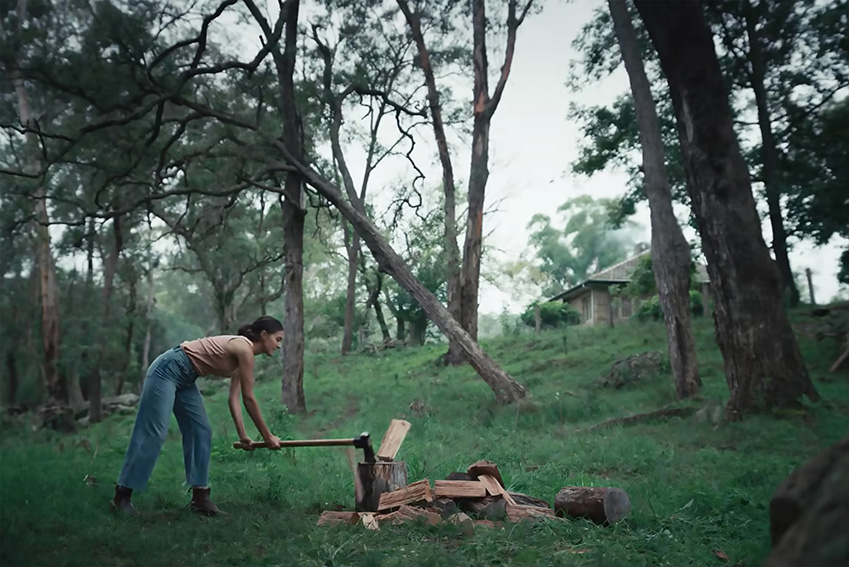 Non-WA: This isn't an international ad, but through the persistence of the global effects of COVID I'm keeping this choice in Australia, only because we have amazing talent locally and nationally. And speaking of COVID, it's incredible to see the effects this has had on industries, especially the boom in real estate and the building industry, which brings me to a very clever digital campaign by Australian manufacturer Brickworks, with a series of five episodes based on Life is better with Brick.
Although mentioned in Campaign Brief, if you haven't checked it out then do. This series is so nicely crafted and easy for consumers to digest by humanising a product and making it relatable. These are not overworked, but use clever dialogue and most importantly great casting, with just the right amount of humour and personally. I enjoyed them for their clever simplicity, synergy, great crafting and marketing strategy in timing and delivery of message.