Campaign Brief asks two creative thinkers from the Perth industry to highlight recent great work that caught their eye from both our local WA industry and internationally. Creative Circle contributors this week are John Ilian (above left) and Ross Dungey (right).
John Ilian
Founder
Sharper Pencil
Non-WA: The Garvan Institute 'Who would you donate to?'
This is as beautifully simple as it compelling. Uncomplicated, uncluttered, and most importantly, unable to be ignored.
Except for one minor issue (as some experienced copywriters will tell you), technically speaking – it should read 'To whom would you donate?'
To end a sentence with an infinitive is grammatically poor. However, for as long as my arse has pointed south, It has been Advertising's small crime to perpetuate the use of the common vernacular over the use of correct English.
Non-WA: Jeep press ad
Although having been a copywriter for around four decades, I love ads without copy.
This Jeep ad is a brilliantly simple demonstration of its four wheel drive capability.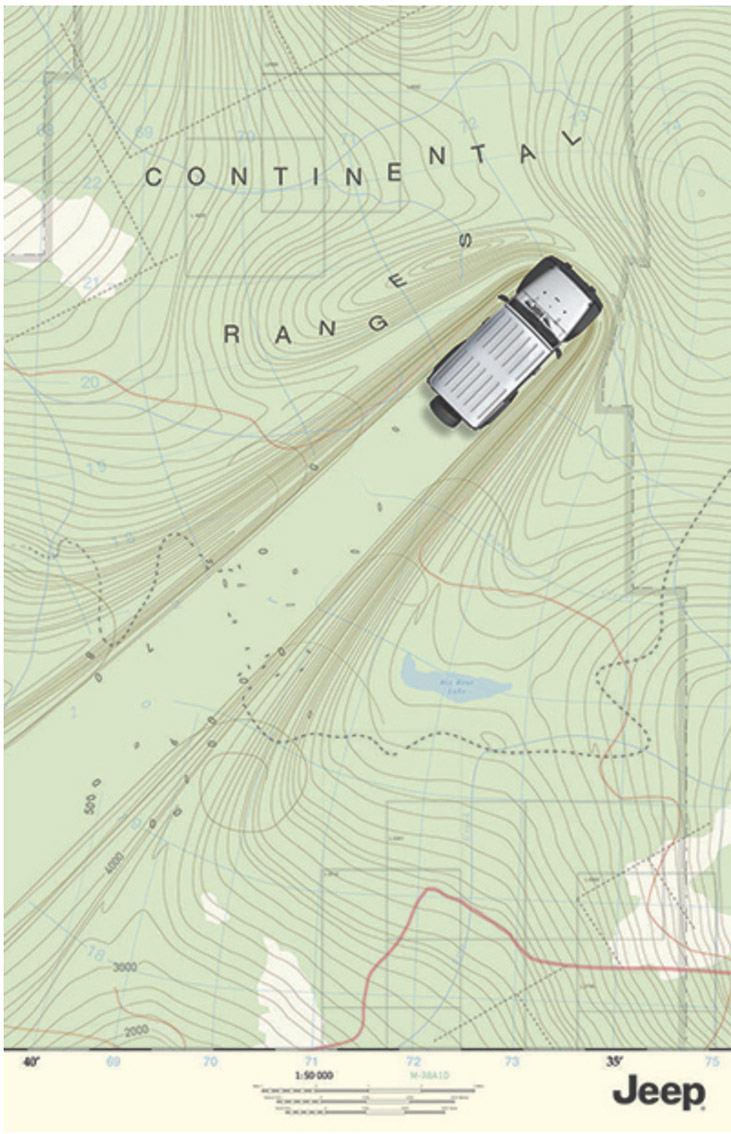 Ross Dungey
Creative Director / Partner
Likeable Creative
WA: I'm not sure if this meets the criteria of being an ad (unless it's promoting your own talent) but I love seeing Joseph Dennis' type designs pop up in my Instagram feed. Unless you happen to crack a Gotham, I reckon it's pretty hard to make a buck from type design. And I haven't seen Joseph post a pic of his new Porsche, so I assume his craft is a labour of love. My favourite would be Villanelle – a font that managed to capture everything I loved about Jodie Comer's character. It's sharp and stylish with killer serifs. But let's face it Joseph, it's not going to sell. So why don't we compress Gotham by 10%, give the lower case y a different tail and divide the proceeds.
Also popping up in my feed is the deforestation campaign from Heavy Duty. Ever had that moment where you're looking at the beautiful trees lining the roads down South, only to realise that they're just ten meters deep? And that you can see the daylight of deforestation behind? Heavy Duty have pointed this out.
Non-WA: Being a little bit of a cycling enthusiast, this spot caught my eye. The shot of a prisoner, virtually escaping via Zwift, made me want to get on my actual bike. The final line, 'sport is freedom' says it all.