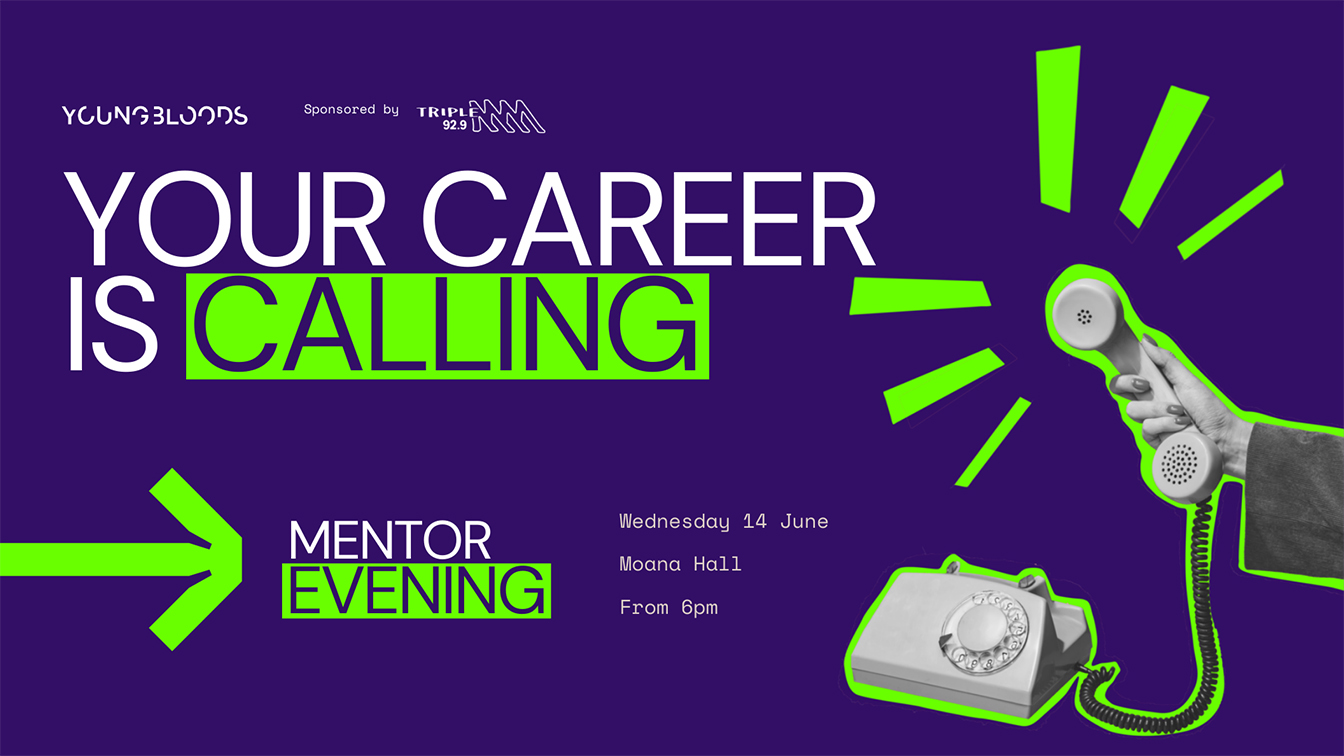 Tomorrow night's Youngbloods WA Mentor Evening at Moana Hall has offically sold out.
Bringing together the industry's brightest talent and top industry leaders for an evening of knowledge sharing, networking and all-round good conversation (oh and of course a drink and some nibbles). Meet with over 40 leaders from all corners of our industry including creative, digital, production, strategy, media and account service.
Mentor Evening is best suited to those who have been in the industry for 1 to 5 years – if you're just starting out or have a few years under your belt, this event is for you!
Proudly sponsored by 92.9 Triple M – Perth's real alternative.
Details:
Date: Wednesday 14 June 2023
Time: 6 – 8:30pm
Where: Moana Hall, 618 Hay Street Mall, Perth WA 6000
Tickets: $30 (Inc. drink on arrival & grazing board)
Click here to join the waitlist.
Getting excited? Take a sneak peek at some of the top industry leaders who will be joining us:
Adam Marshall, CEO, Marketforce
Alan Bayliss, Client Director, Carat
Alex Kelly, Strategic Brand Manager, Trilogy Advertising and Marketing
Alex Paioff, Managing Director, MITP Agency
Brannon Heath, Head of OMD WA, OMD WA
Brent Stewart, Chief Advertising Director, Seven West Media
Brett Novak, Director of Strategy, Juicebox
Damian Royce, Chief Creative Officer, 303 MullenLowe
Damiano Di Pietro, General Manager, Wunderman Thompson
Dan Agostino, Head of Design, The Brand Agency
Danny Coleman, National Operations Director, Wunderman Thompson
Dav Tabeshfar, Creative Partner, &Partners
Dean Hunt, Executive Creative Director, The Brand Agency
Dixie Marshall, Chief Growth Officer, Marketforce
Dru Mincher, Director, KWPX
Emma Fry, Group Sales Manager, SCA
Georgie Frampton, Group Business Director, Rare
Grady Habib, Managing Director, Sandbox Productions
Jez Reilly, Head of Strategy, Rare
Joel Pember, Director, Juicebox
John Dawson, Advertising Trainer, Seven West Media
Kelsey Fraser, Senior Account Director, Wunderman Thompson
Kevin Wilson, Creative Director, Nani Creative
Krista Song, Senior Business Director, Marketforce
Lachy Banton, Copywriter, 303 MullenLowe
Lanna Hill, Founder & Director, Leverage Media
Lisa Thom, Strategic Brand Manager, Trilogy Advertising and Marketing
Luke Binetti, Senior Digital Creative, Moonsail
Malcolm MacLean, Managing Creative Director, Likeable Creative
Matt Nankivell, Co-Founder, Moonsail
Matt Oakley, Chief Strategy Officer, 303 MullenLowe
Matt Popkes, Head of Strategy, The Brand Agency
Mel Vella, ACA WA Representative, Advertising Council Australia
Natalie Salinovich, Client Director, Carat
Noel Quick, Head of Sales, SCA
Paige English, Head of Communications Design, Initiative Media
Paul Coghlan, Co-Founder, Moonsail
Paul Hamilton, Head of Tech, The Brand Agency
Renee Harris, Senior Account Manager, Moonsail
Richard Berney, Managing Partner
Rod Killick, Client Director, Likeable Creative
Sameera Afzaal, Client Partner – Social Media, Rare
Simon Stewart, Group Account Director, Rare
Steve Hare, Head of Client Services, Initiative Media
Zosia Kilpatrick, Copywriter, 303 MullenLowe
Youngbloods relies on industry sponsors to achieve our mission of empowering and supporting young people in the advertising industry. If you're interested in becoming an event sponsor please email lara.hudson@sca.com.au or rebecca.dipardo@303mullenlowe.com.au for more information.