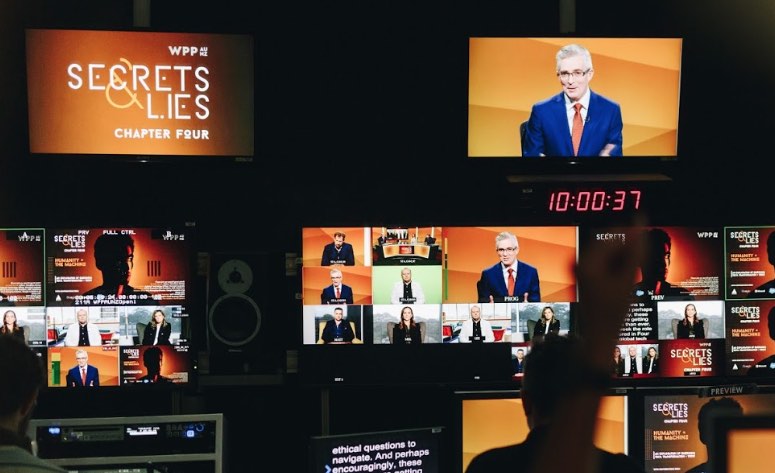 WPP AUNZ will present the findings of its latest study 'The Secrets & Lies of Language: The New Rules of the Game' at a special event on Tuesday, June 1, 10:00am-11:00am at the ARA Darling Quarter Theatre.
Hosted and moderated by ABC's David Speers, the panel of business leaders will discuss the Secrets & Lies of Language exposed in the report, why language is the most powerful force available to humanity and how technology has changed the rules forever.
The panelists taking part include:
– WPP AUNZ Chief Executive, Jens Monsees
– Twitter Australia Managing Director, Suzy Nicoletti
– AKQA Executive Design Director, Ros Horner
– Mindshare Chief Executive Officer, Katie Rigg-Smith
– Etcom Managing Partner, Melissa Chaw
– Landor & Fitch General Manager, Trish Folan
– WPP AUNZ Chief Strategy Officer, Rose Herceg
The free event on Tuesday, June 1, 10-11am at the ARA Darling Quarter Theatre can be attended live online via Microsoft Teams and attendees will have the opportunity to ask questions of the panel at the event or on the live Twitter stream.
The panel will also discuss the unique insights from specific examples across a variety of industries, why business and decision makers need to rethink its spoken, written and visual forms, and how they can use this most powerful weapon effectively.
Says the report;s author Rose Herceg, chief strategy officer, WPP AUNZ: "Language creates cultures, shapes economies and declares purpose.  It can reveal a truth, tell a lie and keep a secret. Its power is broad and unlimited.
"The craft of language is familiar to all business and marketing professionals. It's taught in undergraduate degrees and features in most MBA programmes. But the game has moved on. Tech has changed the rules forever. The way we apply this knowledge must also change and COVID has highlighted this."
"I am really looking forward to presenting the report's findings, evidence and recommendations at the event and having a robust discussion on the new rules of the game with these great panellists."
Says Suzy Nicoletti, managing director and panelist, Twitter Australia: "Language and the way we communicate is constantly changing. We see it everyday on Twitter as people come together using memes, emojis, and everything in between, to have conversations, and be a part of what's happening.
"The report is a bold and thought provoking look at how language has evolved, and a reminder to brands about how they can use language to thrive in 2021 and beyond.
"I'm excited to discuss the findings with the other panellists, answer audience questions and expose the Secrets & Lies of Language.
'The Secrets & Lies of Language: The New Rules of the Game' features recommendations and insights from the nation's leading agencies and is based on quantitative evidence and the findings of research conducted by YouGov capturing the opinions of more than 4,000 Australians nationally."
To register for Secrets & Lies on Tuesday, June 1, 10-11am visit: https://www.eventbrite.com.au/e/the-secrets-lies-of-language-the-new-rules-of-the-game-tickets-150862256069