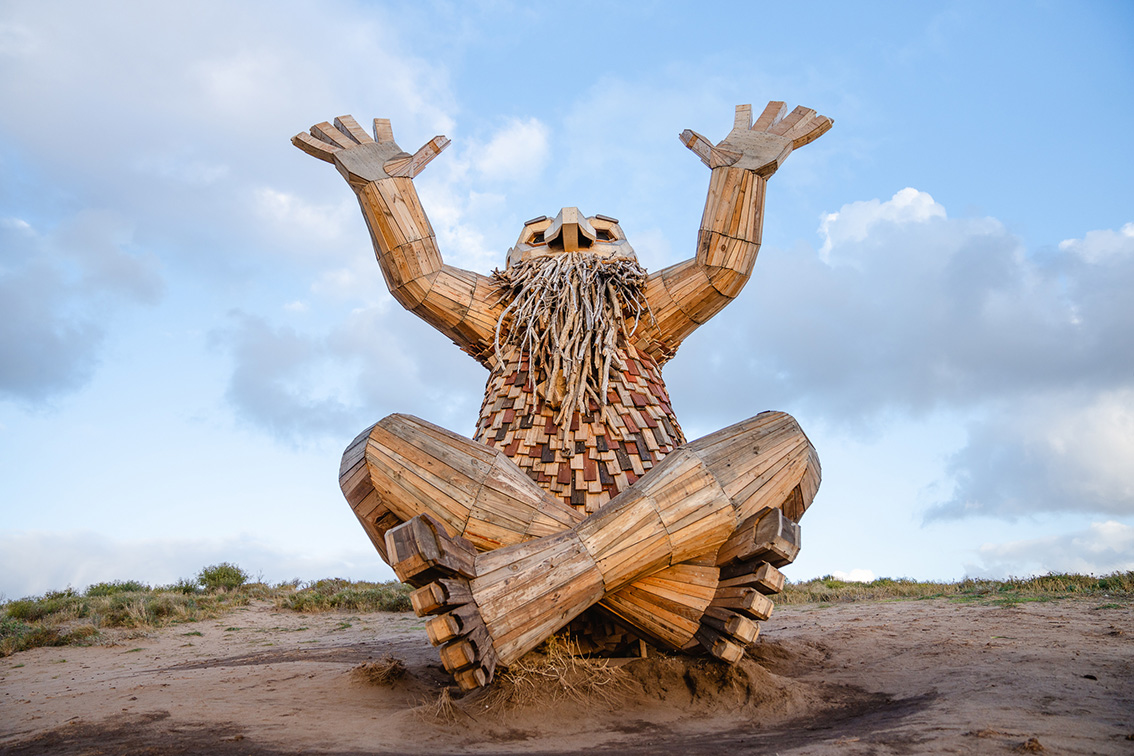 Visit Mandurah has won the gold award for Tourism Marketing and Campaigns at the 2023 Perth Airport WA Tourism Awards.
The "Big Reasons to Visit Mandurah this Summer" campaign was developed by Visit Mandurah with its agency, Wanderlust Communications, to boost visitation, extend the length of stay, enhance destination sentiment and increase bookings through the Mandurah Visitor Centre.
Amy Gough, Managing Director at Wanderlust Communications, said: "For the Summer 2022/23 campaign, we really wanted to shine a light on the plentiful new and exciting things to do in Mandurah; many of which just happened to be BIG! From Thomas Dambo's Giants of Mandurah, WA's largest Christmas Lights display, one of Australia's largest residential dolphin populations to the huge new estuary pool – there were so many massive things to explore.
"As part of the multifaceted campaign Wanderlust's responsibilities included the creation and management of the organic social media campaign, paid activities on Meta and Google, and native advertising and display ads. Visit Mandurah took charge of content creation, content marketing, email marketing, influencer marketing, as well as traditional methods like print advertising and advertorials. The campaign reached more than 15 million people, generated almost a quarter of a million visits to the Visit Mandurah website, and more crucially, bookings increased by more than 34% during the campaign period. We're so proud of this campaign so to see it win Gold at the state Tourism Awards is the cherry on TOP for us!"
"We've worked closely with Visit Mandurah for a number of years and count ourselves extremely lucky to have such an innovative and creative client. The team are incredibly passionate about their town and love thinking of new ways to showcase their destination to potential visitors."
Nadine Heinen, Marketing Manager at Visit Mandurah, said: "Working with Wanderlust Communications has been an absolute pleasure. The success of the 'Big Reasons to Visit Mandurah this Summer' campaign is a testament to their creativity and strategic skills. From handling organic social media to overseeing paid activities on Meta and Google, Wanderlust brought a dynamic perspective to our digital efforts. Their expertise in native advertising and display ads played an important role in the campaign's success. Having collaborated for years, we're fortunate to have such a committed and creative partner in Wanderlust Communications, continually elevating our destination marketing."
The recognition of Visit Mandurah's winning destination campaign recently extended to the global stage. It was recognised as a finalist in the 'Best Communication Strategy – Tourism' category at the ninth annual international City Nation Place Awards, alongside prominent destinations like Fiji, Cape Town, Iceland, London, Switzerland and others.
The annual Perth Airport WA Tourism Awards serve as a platform to honour businesses, individuals, and destinations that exemplify excellence and innovation in the tourism sector, raising their visibility among both the industry and consumers.
Image Credit: Visit Mandurah