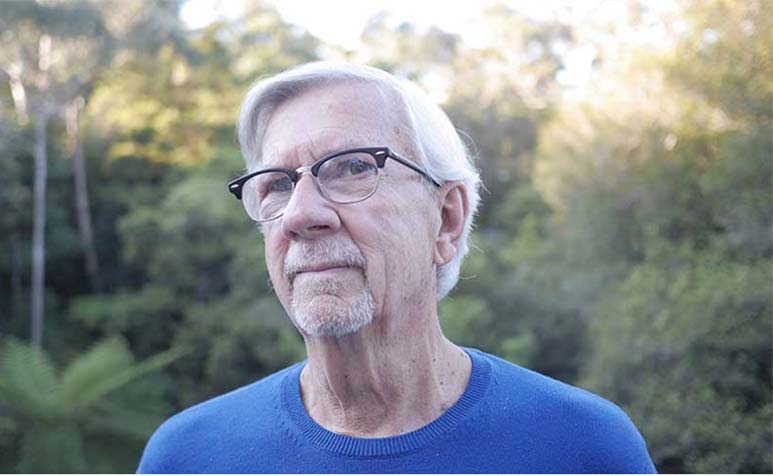 Many in the Australian advertising industry will be saddened to hear of the passing of Gawen Rudder, who, amongst many great achievements, mentored generations of graduate trainees, following their achievements and helping those who help themselves.
Gawen spent a lifetime dedicated to the industry he loved, working with dozens of advertising greats including Phillip Adams, Ted Horton, David Mattingly, Hugh Mackay, Mo & Jo, John Bevins, Russel Howcroft and so many others.
Gawen had a passion for training in advertising, public relations and marketing communications, learning and sharing the wisdom of history and relating this to the Shock of the New. He was always searching for parallels between art and the craft of communications. He mentored generations of graduate trainees, following their achievements and helping those who help themselves.
Gawen explored all forms of creativity within and outside his previous role at The Communications Council. He launched The Knowledge Consultancy, conducting workshops and providing advice. Sharing knowledge, writing and promoting only what he believed in.
He found ways to make a difference and elevate the profession, striving always to find a balance between an insatiable work ethic and a fulfilling life outside of what most people call 'work.'
Gawen said he was always inspired and amazed by the sea, the sky and interesting people. He loved his life, his writing (including regular, entertaining columns for Campaign Brief) and his painting.
From 1976 to 1994 Gawen was Director – Network Communications, Business Development, Group Account Director at Monahan Dayman Adams, then Mojo/MDA, Chiat/Day/Mojo; and finally at Mojo Australia.
From 1994 to 2001 he was Client Business Resource at John Bevins Advertising in Sydney.
Gawen then took on the Manager, Membership, Business Services & Advice role at Advertising Council Australia from 2001 to 2014.
In that capacity, his greatest passion was running Graduate Training, a program that many current industry leaders completed.
In 2014 Gawen started his own business, The Knowledge Consultancy.
Apart from his entertaining ~ and always educational ~ columns for CB over the years (See 4 below).
WHAT A WONDERFUL WORLD
CAN'T GET YOU OUT OF MY HEAD
WHAT IF AND IF ONLY
DAMN GOOD ADVICE (FOR PEOPLE WITH TALENT!)
Rudder was always the go-to guy when it came to the history of Australian advertising. One great example is this piece in AdNews a few years back.
Gawen's funeral will be held at All Saints Church, Hunters Hill on Monday March 6 from 10.30am. Guests are invited to wear a splash of colours in Gawen's honour.