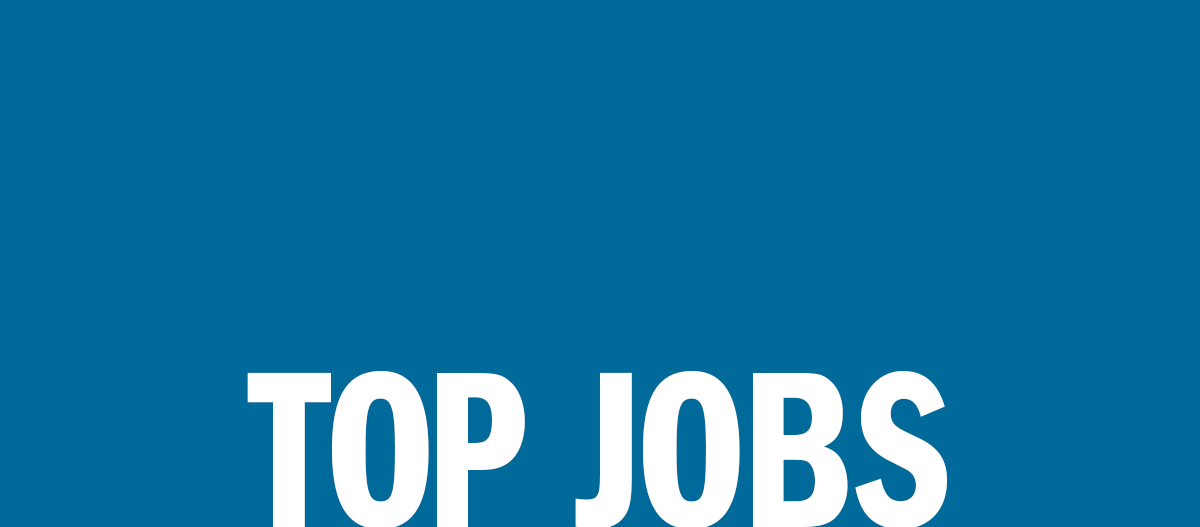 Each week Campaign Brief WA posts positions available within the WA advertising, media & marketing industry. Email adam@campaignbrief.com and kim@campaignbrief.com (please place 'Employment Opportunities' in the subject) with the details of your vacancies by 5.00pm Tuesday for listing on Wednesday.
__________________________________________________________________________________
Southern Cross Austereo – Group Sales Manager
About SCA:
Southern Cross Austereo is an exciting, vibrant, energetic and progressive company employing over 2000 staff nationally. We are dedicated to delivering firsts in entertainment solutions with the ability to reach 95% of Australians through our Radio, TV and Digital channels. Working at Southern Cross Austereo is far more than a job – it's an opportunity to be associated with one of the world's leaders in media entertainment.
What's on offer for you?
• Permanent position in our vibrant Perth offices
• A range of flexible working options to ensure a work-life balance
• Ongoing Training and Development opportunities
• Birthday leave, volunteer leave, access to health and wellbeing initiatives as well as corporate offers – plus a whole lot more
• Competitive salary package
• A culture of support, growth, and progression for you to thrive in!
About the role:
We are looking for our next Group Sales Manager to join our high performing, fast-paced Sales team. In this key leadership role you will be instrumental in providing a clear vision, coaching, mentoring and bringing out the very best in your people. You will formulate and implement plans and strategies to ensure goals and budgets are achieved.
We are looking for the newest member of the SCA Crew who has;
• A proven record in business solutions selling- with experience in the entertainment and media sector being highly advantageous
• An ability to foster and maintain solid working relationships with internal and external stakeholders
• A focus that is commercially-minded and business-orientated, with an ability to develop and inspire staff
• First-class negotiation and presentation skills
• Extremely solid knowledge of the media landscape and a passion for the industry
SCA is a values-driven organisation- If you genuinely live and breathe our values, you'll be a perfect fit for SCA. We collaborate, take initiative, maximise creativity, have courage and act with integrity.
Keen? Apply now by submitting your resume and cover letter.
__________________________________________________________________________________
Workhouse Advertising – Account Coordinator + Digital Campaign Coordinator
Get the agency experience every other job ad wants you to have.
We know getting your foot in the door isn't easy! But we also know you have to start somewhere.
That's why Workhouse is looking to recruit Perth's best graduates and industry starters, giving you the opportunity to start working in an agency alongside some of WA's most respected brands.
Workhouse is one of Perth's most established independent agencies, making local and national brands famous for almost 40 years. You'll be joining a team of 40 like-minded, enthusiastic, creative people who know how to get great things done!
The clients you will work alongside are leaders and innovators in their industry from omni-channel retailers to pure-play eCommerce, high volume lead generation businesses and brand building. Our work continues to set new benchmarks for our clients' success and the way they drive their business!
Below are two opportunities at Workhouse that will put your initiative, enthusiasm and knowledge to work.
Account Coordinator
As an Account Coordinator, you'll be at the coal face of the business, with responsibilities across client service, digital, production, creative and website development. No other graduate role will give you as much hands-on agency experience straight out of uni!
We believe in the next generation of advertising and marketing students. You only have to ask some of our current crew – they started with Workhouse in the exact same role. So if you're keen to kick off your career with one of the most promising graduate roles in town, we'd love to hear from you.
Digital Campaign Coordinator
As a Digital Campaign Coordinator, you'll join our digital team of like-minded, enthusiastic, results-driven people.
On any given day, you'll work directly alongside the Digital Integration Director and 10+ in-house digital campaign managers working across Paid and Organic Search and Social campaigns for our clients.
No other entry-level role will give you as much hands-on agency experience from day one!
If you think one of these roles is the career opportunity you've been looking for, get in touch today – please send your cover letter and CV to admin@workhouseadvertising.com.au.
__________________________________________________________________________________
Block – Studio and Production Manager
Block is seeking an exceptionally organised and experienced creative Studio and Production Manager to join our exceptional team.
We are a busy agency, managing a number of exciting brand projects and creative campaigns and need an experienced person who can whip us into shape on a daily basis, to ensure all deadlines and client expectations are met and exceeded.
If you are a passionate and dedicated studio and production manager, are supremely organised and love a schedule and a deadline, then you will be a great fit for Block.
We are looking for someone who takes control of process and workflow to ensure the best possible outcomes. Someone who takes ownership for their projects from start to finish and has strong attention to detail. You will be an excellent communicator, love a schedule and have the agility to think on your feet and respond to changing needs. Building strong team relationships will be one of your skills and you will take pride in the results of the team's efforts. If you have agency producing experience, this will be an added bonus!
In return, you'll be rewarded by working in one of WA's most creative and awarded independent agencies, will be surrounded by equally as passionate and talented individuals and will enjoy working in an inclusive and fun environment that takes the time to celebrate our successes.
If this sounds like you, please visit blockbranding.com/careers for more information about the requirements of the role, and submit your CV and cover email to careers@blockbranding.com. We'd love to hear from you.
__________________________________________________________________________________
Sweetshop Asia – Senior Bidding Producer
Six month contract, possible extension into full time
Sweetshop is a global production company with eight-fully serviced offices all over the globe, with an emphasis on local. We're a company whose work aims to capture the energy and emotions of the human experience through craft and storytelling. A company that truly values the people. These are our principles – we succeed because of them.
Sweetshop China launched in Shanghai in 2017 and Sweetshop Asia has been operating out of Bangkok since 2012. Managing Director, Laura Geagea oversees Sweetshop's business across Greater Asia.
Job Description
Sweetshop Asia is looking for a new Senior Bidding Producer, based in and working from Australia, to join its rapidly growing team. Reporting to the Executive Producer, and Managing Director, the Senior Bidding Producer must be able to work to a China time zone. This is a six-month contract, with the possible extension into full time.
Responsibilities will include supporting the Executive Producer, bidding and pitching jobs for Sweetshop Asia. You will run pitches, including preparing budgets, schedules, preparing reels and overseeing treatments, for projects from our Asia office.
Qualifications
You will have:
– Strong leadership skills and the ability to be independently driven and motivated
– A creative producer background, high-level production skills and extensive experience with know-how to work in a team and a willingness to get the job done
– Fluent in English. A secondary language is not necessary. This is an Australia-based role.
As a global company, Sweetshop is proud to be an equal opportunity employer and is committed to providing equal opportunity for all employees and applicants. We value diversity — in backgrounds and in experiences. We need people with different strengths, experiences and backgrounds, who share the same passion as us. We strive to be recognised as an employer of choice for all, irrespective of gender, ethnicity, generation, flexible work status, family circumstances, sexual orientation or disability and our inclusive culture promotes the development of our people worldwide.
Sweetshop welcomes applications from all sections of the community and we particularly encourage members of under-represented and minority groups to apply.
For further information please address applications to Wilf Sweetland at jobs@thesweetshop.tv.
__________________________________________________________________________________
Fleetcare – Marketing Coordinator-Digital
Who are you
• You've recently graduated and are looking to apply your knowledge in a fast-paced organisation.
• You have a solid understanding of digital mediums and their effectiveness in achieving marketing goals.
• You take initiative, love a challenge and thrive on learning new skills.
• You think creatively, analysing both quantitative and qualitative data to make decisions that drive results.
• You're looking for an opportunity to be part of a national organisation that still feels like a big family.
Who are we
•Established in 1989, Fleetcare are Australia's largest independent fleet management organisation. This gives us the flexibility to offer innovative, tailored fleet and leasing solutions.
•We're customer focused, putting our customers at the centre of everything we do.
•We have an innovative and agile approach to new technology and data management.
•We value creativity, resourcefulness and out-of-the-box solutions.
The Role
Working with a team of marketing professionals, you will be responsible for the development, execution and monitoring of digital marketing campaigns that drive online lead generation and brand awareness efforts. Reporting to the Marketing Operations Lead, you will build your skills in website management, marketing automation, dynamic advertising placement, content personalisation and subscription management.
You will be measured on the quantity and quality of digitally obtained leads as well as your ability to optimise campaign performance to meet strategic business objectives and improve customer experience.
Other responsibilities include:
•Development, execution and monitoring of digital marketing campaigns
•Design and management of email marketing platforms
•Utilise full marketing mix to deliver multi-channel acquisition campaigns
•Contribute to the overall digital marketing strategy
•Continuously develop and improve owned and paid platforms to enhance experience and results
•Review and maintain the company websites with the support of the Digital Marketing •Manager and IT team.
•Coordinate Search Engine Optimisation activities
•Monitor, measure and analyse campaign, channel and source performance and provide recommendations to optimise conversions.
What you need
To be successful you will likely demonstrate:
•Tertiary qualification in marketing and/or communications related discipline
•Experience in paid social and ppc campaigns
•Sound understanding of digital marketing techniques and their applications
•Experience in email marketing
•Strong writing skills
•Reporting skills including proficiency in excel
•Meticulous attention to detail
Whilst not essential; a working knowledge of Salesforce CRM, Kentico CMS and inbound marketing principles will also be highly regarded.
What we offer
As part of the Fleetcare family, you will enjoy the best of both worlds with all the advantages of working for a large corporate business combined with a 'family feel' of a smaller organisation.
Working with a large team of industry professionals, you will be surrounded by creative thinkers, innovative problem solvers and customer focused individuals who strive to deliver excellence every day.
Benefits also include:
•Ongoing learning and development opportunities
•Access to a professional and personal development library of resources
•Genuine commitment to investing in you
•Uniform allowance
•Novated Leasing
•Birthday perks
•Wellbeing program including corporate healthcare discounts
•Supportive culture including Employee Assistance Program
•Exceptional office facilities
•Breakfast, coffee, healthy snacks and more
•Fun team environment
If this sounds like an environment where you will thrive, apply now to join our family.
This position will initially be appointed on a contract basis and open to permanency
If this role isn't quite right for you but you recognise how your skills, experience, and positive energy can become part of our next success, check out our website for all current vacancies and how to register for our talent pool.
https://www.fleetcare.com.au/about-us/join-the-family
Fleetcare is an equal opportunity employer and encourages applications from a culturally diverse background.
If you're a digital marketer at the beginning of your career, or a marketing graduate who loves a challenge and thrives on learning new skills, then come and join the Fleetcare family!
Working with a team of marketing professionals, you will be surrounded by creative thinkers and innovative problem solvers who strive to deliver a transformative customer experience.
You will play a critical role in coordinating multiple digital projects building your skills in website management, marketing automation, dynamic advertising placement, content personalisation and subscription management. Every day will provide a new opportunity to learn and improve, as your team encourages you to expand your knowledge and skill-set through independent, outcome-based tasks.
If you're ready to get started, apply now via SEEK.
Note: Shortlisted candidates will be required to undergo pre-employment background checks