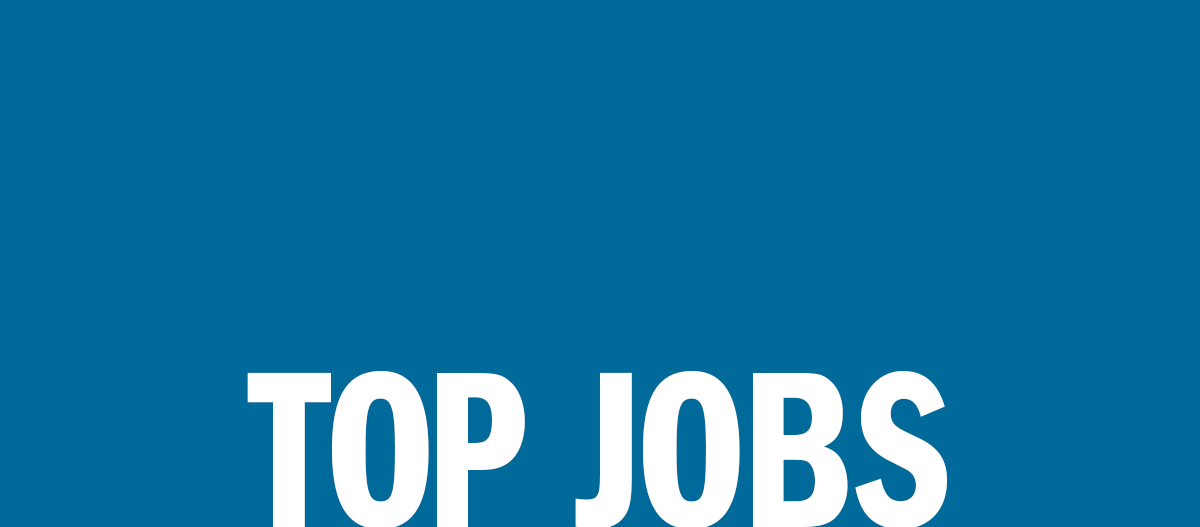 Each week Campaign Brief WA posts positions available within the WA advertising, media & marketing industry. Email adam@campaignbrief.com and kim@campaignbrief.com (please place 'Employment Opportunities' in the subject) with the details of your vacancies by 5.00pm Tuesday for listing on Wednesday.
__________________________________________________________________________________
Bonfire – Marketing Specialist
Marketing Agency of the Year 2020, Bonfire isn't just another digital marketing agency. We deliver results for our valued customers – businesses whom we see as partners, that have a real-world impact on their bottom line. We work with REIWA, Water Corporation, CurtainWorld, St John WA, and many more iconic brands.
We have a fantastic opportunity for a Marketing Specialist to be part of a fast-growing agency and work alongside a highly motivated team of fun, innovative and professional marketing natives.
In this newly created role, you will play a critical role in tactical marketing for Bonfire. Working closely with the Marketing Manager and Business Development team, you will be able to translate tactical plans into action and manage multiple projects at once.
Writing engaging content to elevate the Bonfire brand and attract clients will come naturally to you. Your high attention to detail and creative flair will see you write and manage social media posts, blog articles, media releases, client case studies and email campaigns.
To be successful, you will need:
• Minimum 4 years' experience in a similar role.
• Tertiary qualifications in marketing, communications, or related field.
• Strong project management skills.
• Exceptional writing skills, with experience writing media releases, blog articles and social media content.
• Strong attention to detail.
• Experience using CRM databases and developing and managing email campaigns (bonus points for HubSpot experience).
About Bonfire
We're a company with a great culture and, above all else, we're looking for a talented person who fits in with that. We have strong values (we created them together as a group), we have a talented team with a genuine focus on high performance – and a growing, profitable business with all the benefits that come along with it.
We're family and lifestyle friendly, with flexible working if needed. We have an incredible working environment in the heart of Subiaco. We work together to do the absolute best job for our clients, with a focus on delivering real (bottom line) client results and long-term client partnerships. Oh, and we've been recognised by our industry for our work – which gives us regular opportunities to socialise and celebrate our success.
If this sparks your interest, apply via SEEK.
__________________________________________________________________________________
Rare – Art Director
Perth's 2021 Agency of the Year is seeking an Art Director to join our highly collaborative creative department. The ideal candidate will be a passionate creator and a keen student of human behaviour. It's an opportunity to be part of an exciting workplace in a stunning environment amongst a team of exceptionally talented, lovely people.
The Role
You'll be working across a broad range of clients on projects in every medium. Your involvement in jobs will span from creative strategy through to concepting, client presentation and production. A strong visual sense and the capability to produce work with a high level of finesse is required. Like every member of our creative team, you'll have projects both large and small on the go at any time. Amongst them will be some exciting opportunities to satisfy your creative thirst.
Who we're looking for
2+ years of experience working in a similar role.
Highly developed art direction skills and a portfolio to match.
The ability to work independently and as part of a team.
Great communication skills and a positive attitude.
The ability to work under pressure and manage competing priorities.
Proficiency in the Adobe Creative Suite.
A willingness to learn and a drive to produce outstanding, original, effective work.
Ready to apply?
What's that? You were born ready? Great. We're ready to welcome you with open arms, cakes and party pies, an always stocked drinks fridge and a day off on your birthday. Send your CV and portfolio to careers@hellorare.com.
__________________________________________________________________________________
The Marketing Mix – Account Coordinator
The Marketing Mix is a full service advertising agency and we are expanding our team. We are currently looking for a well-rounded Account Coordinator with a strong influence towards the digital marketing space to join our Client Services Department. In this role, you will be responsible for providing support to the account management team and clients. This will allow you to be involved with all aspects of digital and account management, media buying & strategy. This is a varied role and will suit someone with a diverse set of skills and interests.
The successful applicant must have a solid, up-to-date knowledge of the digital space, social media and traditional marketing mediums. Experience working in an agency or media industry is preferred but not essential. Being degree qualified in marketing & communications is highly desirable.
You will be self motivated, have a positive attitude and exceptional communication skills, show initiative and multitask well within a team environment.
A typical day may see you involved in:
• Support the Account Management team and manage existing client accounts
• Assist in the management and coordination of specific accounts, from campaign conception through to approval and the delivery of service and results to the client.
• Assist in the development and distribution of new product and service offerings to existing and prospective clients.
• Liaise with clients, suppliers, and internal department staff.
• Maintain relationships with media and suppliers
• Manage Digital Campaigns for Clients across various platforms including
– Google Ads, Facebook, LinkedIn, Spotify, Youtube, Campaign Monitor & Mailchimp
• Monthly Digital Reports
– All campaigns
– Provide Recommendations for Upcoming Month
– Insights of Campaign Performance provided
• Reputation management
– Manage & Respond to Reviews
• Provide insights & audits
• Complete monthly SEO basics including
– Backlinking, Site speed checks, Rankings checks, Competitor Analysis, Content (where possible) & On-page Optimization & 301 redirects
• Implement Campaign Optimization and Performance Tracking
• Social Media Management
This is a full-time, entry-level position and support & training will be provided if necessary. Salary will reflect experience and skills.
All applications must be addressed to Rob Korda, Client Service Director, including a covering letter and complete resume and sent via email to rob.korda@marketingmix.com.au
Applicants must hold the right to work in Australia and have a valid driver's license.