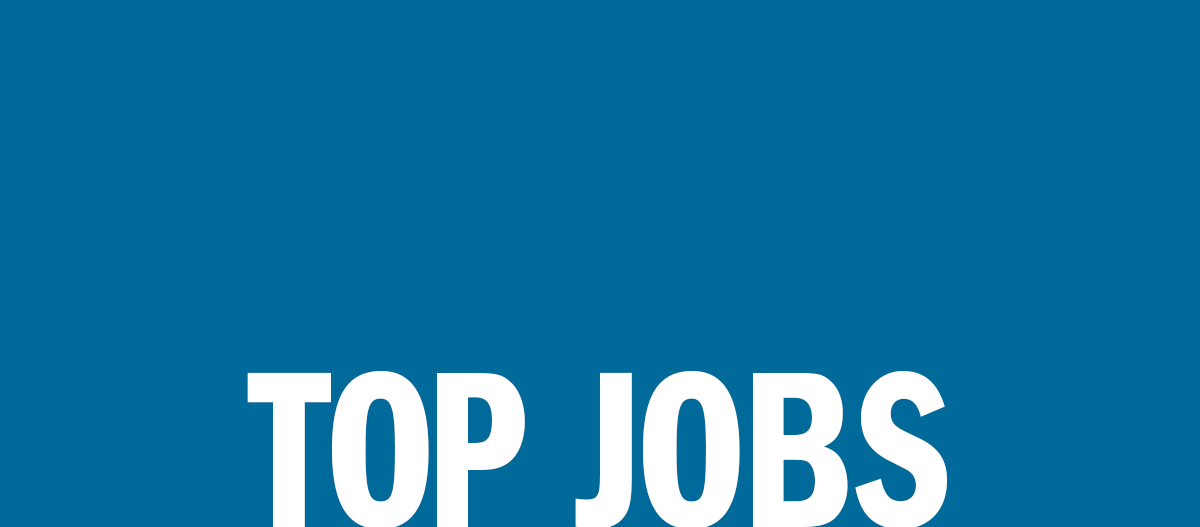 Each week Campaign Brief WA posts positions available within the WA advertising, media & marketing industry. Email adam@campaignbrief.com and kim@campaignbrief.com (please place 'Employment Opportunities' in the subject) with the details of your vacancies by 5.00pm Tuesday for listing on Wednesday. Listings are FREE for Campaign Brief WA magazine subscribers or $50 (inc. GST) for non-subscribers for a two-week listing. Recruitment consultancies by negotiation.
__________________________________________________________________________________
The Marketing Mix – Digital Campaign Manager
The Marketing Mix is a full-service marketing agency that has been in operation for 22 years. Recent sustainable growth in an unpredictable market has given us the opportunity to look for an experienced & enthusiastic Digital Campaign Manager.
The TMM Client Services Team work very closely together to deliver the best outcomes for our clients. We're looking for someone who can excel in a team environment by fostering close relationships internally and externally. We work with a range of industries including automotive, building & real estate, research foundations, and small businesses. These services we provide to our clients include Digital, TV, Radio, Creative, Graphic Design, and Strategic Consultancy, plus many more.
The successful applicant must have a solid, up-to-date knowledge of the digital space and social media marketing platforms. Experience working in an agency is preferred, and being qualified in marketing or communications is seen as essential. You will need to be self motivated, have exceptional communication skills, show initiative and be able to work well within a team environment.
JOB REQUIREMENTS; include but are not limited to:
Working on paid media campaigns across Search & Social channels.
Build, Manage and Optimise Google, Facebook and LinkedIn Campaigns.
Conduct, measure, and implement A/B tests for ad copy and audience targeting.
Performing traffic analysis in Google Analytics related to paid digital traffic and other sources/mediums.
Conduct Digital Audits of potential clients, analyse their business goals, and translate into a digital proposal with recommendations.
Experience in implementing all aspects of SEO.
Basic understanding of WordPress websites.
Experience and competency in Google Analytics, Google Tag Manager, Google Search Console, Google Data Studio, Supermetrics, and SEMRush.
Bonus if you have
Experience with social scheduling tools such as Hootsuite or Falcon
Worked in an Agency environment before
Experience in the Automotive Industry
About Us:
Central Location close to train and bus stops, cafes, and shops
A great team environment with frequent team social events
We share a wall with a brewery
This is a full time position and salary will reflect experience and skills.
All applications must be addressed to Rob Korda – Client Service Director, including a covering letter and complete resume – rob.korda@marketingmix.com.au
Applicants must hold the right to work in Australia.
__________________________________________________________________________________
Glide Agency – Senior Account Manager
An exciting position is now open for a Senior Account Manager in our leading Digital Agency. You might be the right person if:
You have the ability to foster and grow genuine relationships with people at all level of business;
You have extreme attention to detail, love to plan, and are thorough and highly organised;
You have an analytical mind, have some understanding of SEO, SEM, social advertising and are not afraid to work with a highly technical team who you can learn from;
You are a problem solver and a nurturer, with a positive attitude to dealing with people;
You are able to accommodate evolving responsibilities and last-minute changes;
You have the ability to write and communicate very well (yes, spelling is important!);
You have a Growth mindset, are constantly learning and pushing boundaries, and are looking to be intellectually challenged;
You have relevant digital agency experience and are looking to be part of a stellar team and grow with the agency to reach the next level with your career.
You think you might have what it takes? Read on…
Our Digital Agency
Glide Agency is obsessed with modern marketing for the moment we live in. We're mad about Mobile, Digital Media, Search, Analytics, Data, Creative Content & Video. We have an insatiable desire to help brands navigate the ever-changing waters of digital and social media marketing and emerging technologies.
Our roster of clients considers digital to be at the core of their marketing strategy. They want to be relevant, highly innovative and thrive online; whether it be tourism, e-commerce, education, health or property, we help clients transform their businesses to prosper in the digital world. Therefore, we are able to apply the best internet marketing practices, invest in world class technology and grow at a steady pace, and most importantly with the right group of people.
The following will help determine if we're the type of company for you!
Hands on: You like solving problems with your team, but you can also get hands-on and work independently;
Agile: You are not afraid of change and are excited to work in a fast-paced industry where adjustments are constantly needed to remain relevant or efficient;
Team: You like to work alongside a smart and highly efficient team, learning from people with solid industry experience such as Digital Strategists, Search & Analytics experts, Content Specialists and Facebook Campaign Managers;
Culture: The culture and environment of where you work is important. You want to feel empowered to trial new things but also trusted to work independently. Support from team members is also critical when you need guidance or help. You like to have a bit of fun and enjoy your work too;
Learn: You will have the ability to grow your technical digital marketing skills and the hunger to learn new things. You must be keen to learn things such as getting in depth with Google Analytics, reporting on campaign metrics and articulating efficient digital strategies;
Organised: You have a high attention to detail and you're able to monitor and manage multiple tasks. You are proactive about client communication, keeping in touch with them without being prompted. You like working with project management systems and spreadsheets, and will need little assistance in efficiently knowing which tasks to prioritise;
Results driven: You want to feel a sense of achievement and that the work you are doing is contributing towards the greater good and delivering results. You're super keen to work at an agency where you will hone your existing skills, and where everyone is focused on generating measurable results, whether it's about increasing brand awareness, website traffic and leads for clients, or about increasing revenue and improving client retention for the agency;
Accountable: Your team can rely on you for following through – you are reliable and you stick to your word. You are enthusiastic, hardworking and a driven individual;
Technology: You are excited about the opportunity in learning the latest technologies for digital marketing. You are a tech-savvy person, good with learning new software and very open to using innovative tools;
Experience: At least 3 year in a digital marketing agency. TAFE or university qualifications relating to the field of IT, design, communications, media, marketing or coding are not essential but will be in your favour.
Compassion: You don't have an ego, so no problem is too small. You understand that, in a digital advertising agency, growing your career is about demonstrating genuine hard work and determination. So, at any level, you're happy to roll your sleeves up and help out your team members and clients first. Good customer service and empathy are important drivers for producing good work;
Salary: You like to be equally rewarded for the value you bring to an organisation, but you know that it's not all about the money. It's about getting the opportunity to work in a nurturing yet innovative environment that is enjoyable, genuine, friendly and professional, and facilitates your growth.
Please send your applications to Nelly Reffet, Operations Manager: nelly@glideagency.com
Only applications with a resume and cover letter addressing the above attributes will be considered.
__________________________________________________________________________________
Bonfire – Senior Digital Strategist & SEO Expert
Bonfire isn't just another digital marketing agency. We deliver results for our valued customers – businesses whom we see as partners, that have a real-world impact on their bottom line. Our focus and passion for data-driven outcomes have cemented our position as one of Australia's leading digital performance agencies. Return on investment (ROI) is the foundation of everything we do.
We have an exciting new opportunity to join the Bonfire team as a Senior Digital Strategist within the SEO team.
This role will suit a detail-oriented person who possesses sharp analytical skills and is proficient in SEO best practices as well as being a creative thinker who can strategise for long term SEO growth. Reporting to the Head of SEO, this position will also support and work closely with other team members in the Digital Services and Sales teams.
Your key responsibilities will include:
• Working as a dedicated strategist on the top 20% of Bonfire clients
• Ownership of SEO activities such as; Detailed SEO Audits; Perform keyword research; and Advanced GTM, goal tracking & data studio reporting
• Support Account Managers with analysing SEO relevant data, developing key insights and strategies based on campaign results
• Face-to-face meetings with clients where required
To be successful, you will need:
• Professional SEO experience working with clients or in-house
• The ability to conduct and analyse keyword research
• Hands-on experience using industry standard tools – Ahrefs, SEMrush and Keyword Planner
• Sound knowledge of Google Analytics, Search Console and Google My Business
• An understanding of HTML, CSS, platforms like WordPress, and familiarity with basic server and hosting concepts
About Bonfire…
We're a company with a great culture and, above all else, we're looking for a talented person who fits in with that. We have strong values (we created them together as a group), we have a talented team with a genuine focus on high performance – and a growing, profitable business with all the benefits that come along with it.
We're family and lifestyle friendly, with flexible working if needed. We have an incredible working environment in the heart of Subiaco. We work together to do the absolute best job for our clients, with a focus on delivering real (bottom line) client results and long-term client partnerships. Oh, and we've been recognised by our industry for our work – which gives us regular opportunities to socialise and celebrate our success.
If this sparks your interest, please apply via SEEK.
__________________________________________________________________________________
Trilogy – Finished Artist
Following recent growth and new client acquisitions, we are on the hunt for a Finished Artist to join our Subiaco-based team!
Immediate start preferred.
Core Responsibilities
Work closely with the Head Creative and Art Directors to convert creative layouts into finished art files
Comfortable working across a range of traditional formats like magazines, brochures, flyers, catalogues, posters, point of sale and signage, as well as digital channels including website, digital advertising, social media and EDMs
Completion of all briefs within the allocated time
Upholding all Studio and Production processes
Understanding of print set up and checking for large format, digital, press and off set
Working knowledge of colour management best practices is a plus
Understand and adhere to brand guidelines
Complete basic retouching when required
Core Skills
Strong experience with Adobe Creative Cloud (InDesign, Photoshop, Illustrator)
Flexible and can-do attitude, with the ability to work as part of a team
Ability to work to fast deadlines
Organised with strong attention to detail
Proven experience in working within a finished art role, ideally a minimum of 5 years
About Trilogy
Trilogy Advertising & Marketing is an award-winning full-service agency providing end to end brand and marketing communication solutions for a range of valued clients in diverse industry categories. Focused on results, we create effective solutions to connect people with people, and build better brands. 18 years strong, we are a team of 18 strategic, creative, digital and production specialists all under one roof. We work hard – but have lots of fun while doing it. We're a close-knit team that values collaboration and everyone's contributions. Oh, and we love a killer cheese board!
Send your details to james@trilogyam.com.au along with some examples of past work and we'll be in touch.
__________________________________________________________________________________