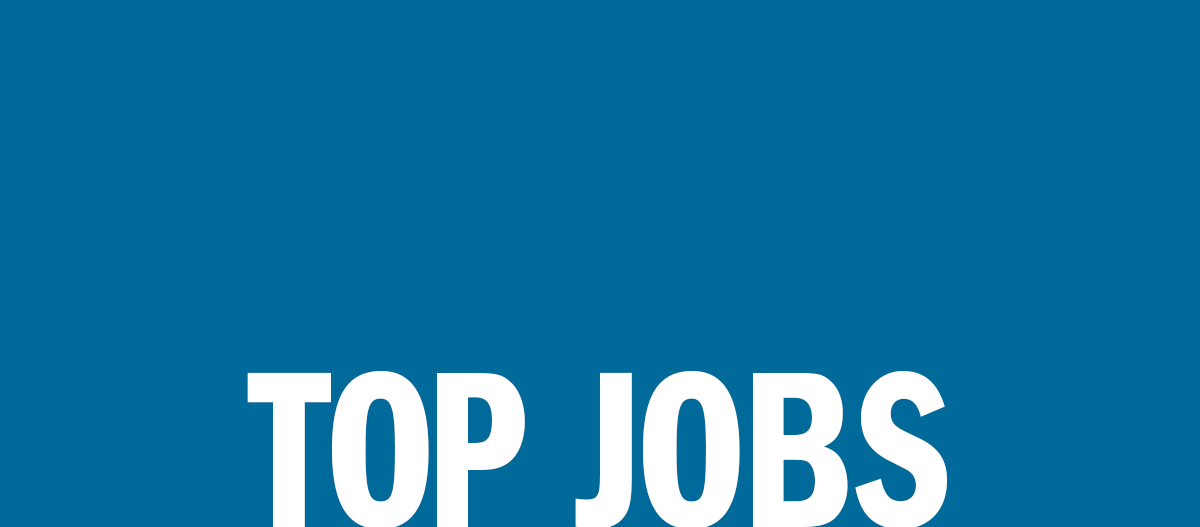 Each week Campaign Brief WA posts positions available within the WA advertising, media & marketing industry. Email adam@campaignbrief.com and kim@campaignbrief.com (please place 'Employment Opportunities' in the subject) with the details of your vacancies by 5.00pm Tuesday for listing on Wednesday. Listings are FREE for Campaign Brief WA magazine subscribers or $50 (inc. GST) for non-subscribers for a two-week listing. Recruitment consultancies by negotiation.
__________________________________________________________________________________
Bonfire – Senior Digital Strategist & SEO Expert
Bonfire isn't just another digital marketing agency. We deliver results for our valued customers – businesses whom we see as partners, that have a real-world impact on their bottom line. Our focus and passion for data-driven outcomes have cemented our position as one of Australia's leading digital performance agencies. Return on investment (ROI) is the foundation of everything we do.
We have an exciting new opportunity to join the Bonfire team as a Senior Digital Strategist within the SEO team.
This role will suit a detail-oriented person who possesses sharp analytical skills and is proficient in SEO best practices as well as being a creative thinker who can strategise for long term SEO growth. Reporting to the Head of SEO, this position will also support and work closely with other team members in the Digital Services and Sales teams.
Your key responsibilities will include:
• Working as a dedicated strategist on the top 20% of Bonfire clients
• Ownership of SEO activities such as; Detailed SEO Audits; Perform keyword research; and Advanced GTM, goal tracking & data studio reporting
• Support Account Managers with analysing SEO relevant data, developing key insights and strategies based on campaign results
• Face-to-face meetings with clients where required
To be successful, you will need:
• Professional SEO experience working with clients or in-house
• The ability to conduct and analyse keyword research
• Hands-on experience using industry standard tools – Ahrefs, SEMrush and Keyword Planner
• Sound knowledge of Google Analytics, Search Console and Google My Business
• An understanding of HTML, CSS, platforms like WordPress, and familiarity with basic server and hosting concepts
About Bonfire…
We're a company with a great culture and, above all else, we're looking for a talented person who fits in with that. We have strong values (we created them together as a group), we have a talented team with a genuine focus on high performance – and a growing, profitable business with all the benefits that come along with it.
We're family and lifestyle friendly, with flexible working if needed. We have an incredible working environment in the heart of Subiaco. We work together to do the absolute best job for our clients, with a focus on delivering real (bottom line) client results and long-term client partnerships. Oh, and we've been recognised by our industry for our work – which gives us regular opportunities to socialise and celebrate our success.
If this sparks your interest, please apply via SEEK.
__________________________________________________________________________________
NOVA Entertainment – Agency Account Manager
NOVA Entertainment is a recognised leader in the media industry and is committed to creating world class radio and digital media. NOVA Entertainment promotes a culture of innovation, creativity, outstanding client service and responds to listeners and clients. Our mission is to create and share great experiences with our audience.
Being a part of NOVA Entertainment, you'll be working for a radio and digital media company committed to creating as well as facilitating the creation of powerful and engaging content through exceptional people who love what they do. We are on the hunt for an experienced Account Manager to join our Perth Agency Sales Team. This is a fantastic opportunity for a motivated media/sales professional who wants to work within one of Perth's most successful media sales teams, representing Perth's number 1 radio station.
You'll be working across an agency group portfolio to manage and grow an extensive existing client base, in a role that demands an ability to network, build relationships, develop integrated cross platform solutions and identify new business opportunities. You will be responsible for selling across NOVA Entertainment's wide range of media assets including audio (broadcast, streaming, podcast) digital, mobile, experiential and new and emerging commercial partnerships.
This role will suit someone with at least 2 years sales experience (ideally in the media industry), who is a highly driven individual with a strong desire to succeed and thrive in a results orientated environment.
You need to demonstrate the following qualities:
Passionate about delivering a great outcome
A strong and consistent communicator and negotiator
A commitment to achieving monthly budgets (and the ability to develop sales tactics to ensure personal and client success)
Able to create and sell cross platform integrated solutions
Strong client service orientation with ability to project manage
Resilient, dynamic and adaptable to change
Previous media sales experience is desirable but those with a proven background in marketing or agency experience are also encouraged to apply.
If you are multi skilled with the ability to think strategically, want to be a part of a highly successful sales team working for a well-regarded and established brand that continues to evolve and innovate then apply now here!
6 month Contract with opportunity for extension
__________________________________________________________________________________
NeonLogic – Integrated Media Strategist
Freelance/Contract/3 days per week
We are NeonLogic and we are looking for an Integrated Media Strategist to join us and become an integral part of our agency's growth. Our brand represents the fusion of insight-led strategy development and bold creative thinking. So, if you are a Media Strategist that has a passion for using insights to formulate well rounded, creative media solutions that produce exceptional results, this is an opportunity for you.
As a Media Strategist or Senior Planner, you are experienced in delivering multi channel media strategies and you have extensive knowledge of consumer insight creation, market analytics and the ability to identify new brand opportunities for communications.
You will be responsible for thought leadership and leading strategy for campaigns to achieve business and brand outcomes. You will draw on a combination of industry data to provide audience behaviour insights, to plan best of breed campaign solutions across online and offline channels.
Supported by a collaborative team of media planners, buyers and performance executives, as well as working with our media partners, you'll help coach and mentor the team. The agency fosters client excellence, challenges the status quo and aims to raise the bar every time. You are a natural collaborator and problem solver, highly organised with the ability to deliver to deadlines.
NeonLogic are on an exciting journey and we would like you to be part of it! The role is freelance at 3 days per week with the view to eventually move to full time. We offer flexible working conditions and a collaborative team culture.
If this sounds like you and you're up for the challenge, apply now!
__________________________________________________________________________________
Trilogy – Finished Artist
Following recent growth and new client acquisitions, we are on the hunt for a Finished Artist to join our Subiaco-based team!
Immediate start preferred.
Core Responsibilities
Work closely with the Head Creative and Art Directors to convert creative layouts into finished art files
Comfortable working across a range of traditional formats like magazines, brochures, flyers, catalogues, posters, point of sale and signage, as well as digital channels including website, digital advertising, social media and EDMs
Completion of all briefs within the allocated time
Upholding all Studio and Production processes
Understanding of print set up and checking for large format, digital, press and off set
Working knowledge of colour management best practices is a plus
Understand and adhere to brand guidelines
Complete basic retouching when required
Core Skills
Strong experience with Adobe Creative Cloud (InDesign, Photoshop, Illustrator)
Flexible and can-do attitude, with the ability to work as part of a team
Ability to work to fast deadlines
Organised with strong attention to detail
Proven experience in working within a finished art role, ideally a minimum of 5 years
About Trilogy
Trilogy Advertising & Marketing is an award-winning full-service agency providing end to end brand and marketing communication solutions for a range of valued clients in diverse industry categories. Focused on results, we create effective solutions to connect people with people, and build better brands. 18 years strong, we are a team of 18 strategic, creative, digital and production specialists all under one roof. We work hard – but have lots of fun while doing it. We're a close-knit team that values collaboration and everyone's contributions. Oh, and we love a killer cheese board!
Send your details to james@trilogyam.com.au along with some examples of past work and we'll be in touch.
__________________________________________________________________________________