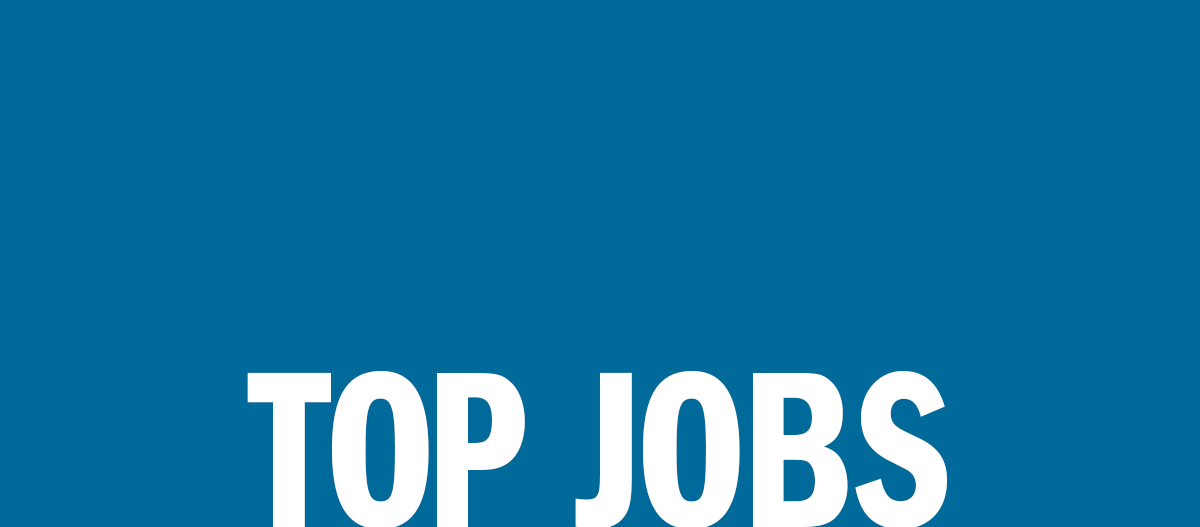 Each week Campaign Brief WA posts positions available within the WA advertising, media & marketing industry. Email adam@campaignbrief.com and kim@campaignbrief.com (please place 'Employment Opportunities' in the subject) with the details of your vacancies by 5.00pm Tuesday for listing on Wednesday. Listings are FREE for Campaign Brief WA magazine subscribers or $50 (inc. GST) for non-subscribers for a two-week listing. Recruitment consultancies by negotiation.
__________________________________________________________________________________
Equilibrium – Head of Account Services
We're one of Australia's leading digital agencies with a reputation for quality technical delivery. We work with some of Perth's leading brands, applying our skills to deliver large-scale digital projects. We're a team of experienced digital specialists that love what we do, and have fun doing it!
The Role
Leading a high performing team, you will develop strong, strategic relationships to retain and grow our clients. You will help deliver high performance outcomes and assist our clients to achieve their objectives.
This is a critical leadership role, where you will:
Create and maintain trusted relationships with clients, ensuring strategy-led solutions and an exceptionally high level of customer service to achieve amazing commercial results.
Identify and deliver new growth across key service areas.
Mentor and develop the Client Services team, building a strong team culture focused on delivering exceptional outcomes for our clients.
Lead agency Sales team to manage and deliver new service offerings, pitches, tenders and proposals.
Develop a strong understanding of the agency's services and products, and advocating these to prospective clients – from a simple elevator pitch, to a boardroom presentation to senior clients to help grow revenue.
Bring commercial rigor to all areas of business operations.
Have fun, enjoy the work, engage and inspire your teammates.
With a minimum of 8 years of industry experience, you will be a natural and inspiring leader who is passionate about the Digital industry and commercially minded. You will also be determined, ambitious and have a strategic approach with the ability to communicate ideas, strategies and concepts in compelling and credible ways.
__________________________________________________________________________________
303 MullenLowe – Account Coordinator
303 MullenLowe is a different kind of agency beast. We integrate all arms of our industry in one place – creative, design, strategy, media, data and technology – to deliver powerful creative solutions that punch well above their weight.
We hire people who scare us, because the status quo scares us more – so if you're a breed apart, you could be just who we're looking for.
We're looking for an enthusiastic, rising star of the industry to join our Account Management team.
You could be a recent university graduate, new to the industry or a have a couple of year's of agency experience under your belt.
The ideal candidates will have:
Degree in Marketing, Advertising or Communications.
Prior agency experience preferable but not mandatory.
You're an active learner – aware of own knowledge/abilities, and the need for self-development.
Hands on, with a strong work ethic.
Passion for what you do and the agency alike.
Good understanding of all forms of advertising, including traditional and digital communications.
Be a team player who motivates and supports colleagues as well as building a good relationship with the agency teams, department heads and senior management.
A high degree of initiative and motivation and is keen to take on more responsibility within the agency from business and cultural perspective.
Great decision-making skills and a confident approach to task.
Excellent organisational skills, attention to detail and sense of urgency/prioritisation.
You manage time productively to ensure completion of tasks to deadline
Confident with written and verbal communication and presentation
A current visa to work in Australia.
If this sounds like you, please send a covering letter and resume to reception_perth@303mullenlowe.com.au by 5pm Thursday 3rd June 2021.
__________________________________________________________________________________
Living Online – Digital Project Manager
About Us:
Living Online is an award-winning Perth-based digital marketing agency. For the past 12 years we've embraced constant innovation to achieve truly remarkable outcomes. Our extraordinary track record stands as testament to our exceptional abilities.
About You:
Do you thrive on managing multiple projects in a fast-paced environment? Do you have proven experience with digital marketing campaigns or web development projects? If so, then we can't wait to hear from you. With the right foundations, you can look forward to your skill set being taken to a whole new level via our unparalleled commitment to learning and growth.
You'll be in great company. We're a young and energetic team with a proven track record of creating big wins across multiple channels. Want proof? How about delivering more than 30 million extra visits per year through SEO for one client alone, equating to 470% growth in a little over three years. Or saving another client $1.75 million per year on their Google Ads campaign; a 41% cost-reduction. Or running multi-million-dollar Facebook Ad campaigns for some of Australia's most successful ecommerce retailers, consistently delivering extraordinary ROAS. Dive into our case studies if you want to see more here.
Your Role:
Our team is growing fast and embracing new challenges, so we're looking to hire a new Digital Project Manager to join the team in Subiaco.
We're looking for someone who is passionate about project management and helping the team deliver for our clients. You will be able to prioritise, multi-task, and manage multiple projects simultaneously, whilst also possessing strong communication skills and the ability to collaborate across the team.
As the successful candidate, you will be an individual who thrives in a small business and is a team player, while also enjoying a level of autonomy to ensure that the needs and expectations of clients are supported. You will be hungry to learn and develop in areas where you don't yet have capability and will be fully supported in your ambitions to further grow and enhance your skills.
Key Responsibilities:
The key responsibilities of the position will include, but are not limited to:
Working with Marketing Consultants & Strategists to plan digital marketing campaigns and allocate sprints for team members, including web developers and digital marketers.
Ensuring that digital marketing campaign progress meets client expectations, and that schedules and deadlines are adhered to.
Project management of client projects including design, development, branding, creative, and content production projects.
Working with colleagues across the marketing, sales, and business improvement teams to manage resourcing requests and ensure that all tasks are adequately resourced based on skills and availability.
Working with the Managing Editor and CEO on the project management of our own ambitious media and technology ventures.
Maintaining visibility of special projects, identifying any obstacles, and proactively driving the project through to conclusion.
Championing improvements to our project and delivery management workflow.
Your Experience:
We are seeking project management professionals who ideally have a minimum of 3 years of experience coordinating digital marketing campaigns and web development projects.
You will have a strong understanding of the most current project management methodologies (eg. Agile and Scrum) and planning tools (eg. Asana and Jira). You will be a clear communicator with a demonstrated ability to motivate and coordinate team members to achieve results. You will also be able to multi-task and prioritise effectively, with solid analytical and decision-making skills. Project management certification or training is desirable.
Hands on experience with digital marketing or web development in an agency environment is advantageous but not essential.
Your Application:
To submit an application, please provide your resume with an accompanying cover letter that describes why you think you're a great fit for this role.
We appreciate the time taken by candidates in submitting your application and would like to respectfully advise that only short-listed candidates will be contacted.
Click here to submit your application.
__________________________________________________________________________________
&PARTNERS – Account Manager
With just three permanent staff, &Partners won three 'Best of Year' awards and seven Finalists at the 2021 Campaign Brief Awards .
We were also named Runner-Up Agency of The Year.
We've built a healthy business looking after a collection of renowned WA and national clients.
We consistently help brands make the most cut-through creative work in their categories.
We have lives outside work.
Just imagine what we could do with four permanent staff…
ABOUT YOU
You've been working in an agency or on client-side for long enough to realise you're not a fraud.
You always have your eye on the timeline and the budget, and you know how to manage creative directors who like to ignore both.
You're detail-focussed and your communication skills are rather impressive.
You make mistakes sometimes, and when you do, you own them and you fix them. You never pretend 'you got this' when you don't.
You get a massive buzz out of being part of a team that breaks category conventions and elevates clients above the clutter.
You have a life outside the office and you expect work to stay out of it. If you ever do need to extend your working day or week, you expect some flexibility in return.
You don't want to be an Account Manager for long. You're smart and accountable enough to take a bigger chunk of responsibility – and you have the drive to make it happen.
THE ROLE
You'll understand your clients so you can solve their problems and spot opportunities.
You'll create space for great work to happen.
You'll keep clients, creatives, media and production partners informed.
You'll make sure deadlines and budgets are met.
You'll write inspiring briefs for TV, radio, outdoor, digital and social campaigns.
You'll accurately brief digital developers, designers, art workers, production houses and printers.
You'll work alongside an experienced account director, sharing responsibilities, ideas and ad-industry war stories.
And like the rest of us, occasionally you'll assemble furniture and buy milk.
CONTACT
Contact Sophie Brandsma at sophie@andpartners.com.au.
__________________________________________________________________________________
Marketforce – Insights Analyst
The Marketforce strategy team is expanding.
Do you enjoy using insights to solve problems?
We are seeking an Insights Analyst to work collaboratively with clients and internal teams to provide customer and competitor insights which drive action.
You will be an insights obsessed professional with a research background who is keen to support exciting market research and customer experience projects.
Our new Insights Analyst will be someone who:
Has 2+ years experience in a research role and/or agency land.
Has experience designing and facilitating quantitative and qualitative research including focus groups and brand tracking.
Can understand and synthesise commercial and customer insights.
Can collect, analyse and apply market and competitor intelligence to shape the client strategies and missions.
Has the ability to understand multiple data sources to develop insights and recommendations.
Will support strategy development through effective research and reporting.
Can develop strong stakeholder relationships across all levels and build credibility to influence key decisions.
Marketforce is Perth's oldest and most awarded creative advertising agency. We're an experienced agency with a young heart and pride ourselves on using creativity to solve any problems. We are a part of the Clemenger BBDO Network, which means we are a member of the world's most awarded agency network. Our network mantra is creativity is always the answer; we embody this in every area of the business. We have a long history of world-class creative work and that all starts with the right insights.
If you think you're our new Insights Manager… apply now/contact someone?
Anne Hallam
Chief Experience Officer
ahallam@marketforce.com.au
M +61 (0) 401 027 721
__________________________________________________________________________________