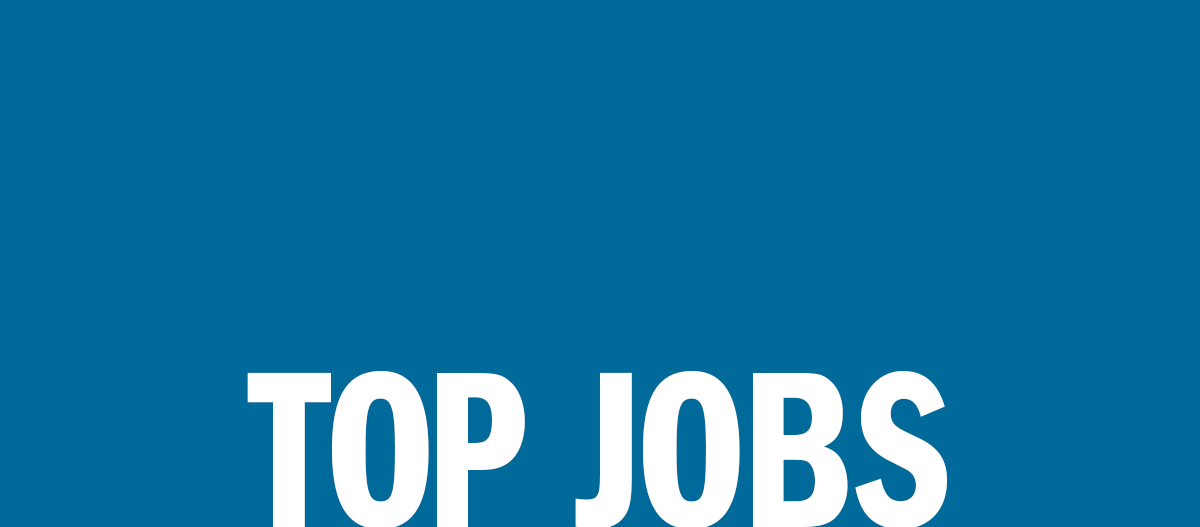 Each week Campaign Brief WA posts positions available within the WA advertising, media & marketing industry. Email adam@campaignbrief.com and kim@campaignbrief.com (please place 'Employment Opportunities' in the subject) with the details of your vacancies by 5.00pm Tuesday for listing on Wednesday. Listings are FREE for Campaign Brief WA magazine subscribers or $50 (inc. GST) for non-subscribers for a two-week listing. Recruitment consultancies by negotiation.
__________________________________________________________________________________
&PARTNERS – Account Manager
With just three permanent staff, &Partners won three 'Best of Year' awards and seven Finalists at the 2021 Campaign Brief Awards .
We were also named Runner-Up Agency of The Year.
We've built a healthy business looking after a collection of renowned WA and national clients.
We consistently help brands make the most cut-through creative work in their categories.
We have lives outside work.
Just imagine what we could do with four permanent staff…
ABOUT YOU
You've been working in an agency or on client-side for long enough to realise you're not a fraud.
You always have your eye on the timeline and the budget, and you know how to manage creative directors who like to ignore both.
You're detail-focussed and your communication skills are rather impressive.
You make mistakes sometimes, and when you do, you own them and you fix them. You never pretend 'you got this' when you don't.
You get a massive buzz out of being part of a team that breaks category conventions and elevates clients above the clutter.
You have a life outside the office and you expect work to stay out of it. If you ever do need to extend your working day or week, you expect some flexibility in return.
You don't want to be an Account Manager for long. You're smart and accountable enough to take a bigger chunk of responsibility – and you have the drive to make it happen.
THE ROLE
You'll understand your clients so you can solve their problems and spot opportunities.
You'll create space for great work to happen.
You'll keep clients, creatives, media and production partners informed.
You'll make sure deadlines and budgets are met.
You'll write inspiring briefs for TV, radio, outdoor, digital and social campaigns.
You'll accurately brief digital developers, designers, art workers, production houses and printers.
You'll work alongside an experienced account director, sharing responsibilities, ideas and ad-industry war stories.
And like the rest of us, occasionally you'll assemble furniture and buy milk.
CONTACT
Contact Sophie Brandsma at sophie@andpartners.com.au.
__________________________________________________________________________________
Marketforce – Insights Analyst
The Marketforce strategy team is expanding.
Do you enjoy using insights to solve problems?
We are seeking an Insights Analyst to work collaboratively with clients and internal teams to provide customer and competitor insights which drive action.
You will be an insights obsessed professional with a research background who is keen to support exciting market research and customer experience projects.
Our new Insights Analyst will be someone who:
Has 2+ years experience in a research role and/or agency land.
Has experience designing and facilitating quantitative and qualitative research including focus groups and brand tracking.
Can understand and synthesise commercial and customer insights.
Can collect, analyse and apply market and competitor intelligence to shape the client strategies and missions.
Has the ability to understand multiple data sources to develop insights and recommendations.
Will support strategy development through effective research and reporting.
Can develop strong stakeholder relationships across all levels and build credibility to influence key decisions.
Marketforce is Perth's oldest and most awarded creative advertising agency. We're an experienced agency with a young heart and pride ourselves on using creativity to solve any problems. We are a part of the Clemenger BBDO Network, which means we are a member of the world's most awarded agency network. Our network mantra is creativity is always the answer; we embody this in every area of the business. We have a long history of world-class creative work and that all starts with the right insights.
If you think you're our new Insights Manager… apply now/contact someone?
Anne Hallam
Chief Experience Officer
ahallam@marketforce.com.au
M +61 (0) 401 027 721
__________________________________________________________________________________
JCDecaux – Sales Coordinator
Join the largest number 1 outdoor advertising company in the world
Fun, driven and collaborative team environment
Entry level role: would suit a confident graduate or someone early in their sales career
The Company:
JCDecaux is the number 1 outdoor advertising company in the world, playing a major part in transforming urban landscapes across the globe. As the premium broadcast supplier in Out-of-Home media; JCDecaux is the only pure-play Outdoor media owner worldwide, delivering high-quality and innovative advertising solutions.
We understand that people are our biggest asset. By offering exceptional experiences and accelerating the investment and development of our employees and ensuring we prioritize their health and well-being, we are working together to achieve our vision to be the unrivalled out-of-home leader in Australia and New Zealand, delivering exceptional experiences for brands, partners and our people.
THE OPPORTUNITY
As a Sales Coordinator, you will be an active member of the team working closely with both internal and external associates. This role is a combination of sales support and administration, you will be working in a busy and varied environment. You are expected to be a part of a high-performance working culture ensuring top quality customer service is maintained always.
An entry level role this would suit a confident graduate looking to step into Sales, or someone early in their media career who has excellent attention to detail and enjoys working in a fast-paced environment.
Key Accountabilities:
Supporting the Sales Team across all sales activities
Assisting with building campaign proposals
Create and run relevant reports such as MOVE, Fusion, Agile.
Liaise with clients where necessary on campaign site lists and photography agreements
Communicate with Trading & CTU to build campaign site selections & prepare advertising contracts for our clients
Providing sales team with post analysis of advertising campaigns
Assisting Account Managers with Salesforce opportunities updates and closing.
Track bonus delivery agreed for campaigns set by salespeople.
TO BE SUCCESSFUL:
You will be an ambitious self-starter who is happy to work in a fast paced, dynamic and constantly evolving business & industry. In addition to:
Solid Administration skills
Intermediate Microsoft Office skills – Outlook, Word, Excel and PowerPoint
Problem Solving: Identifies and resolves problems in a timely manner; generates solutions
Communication: Speaks clearly and persuasively; demonstrates good group presentation skills; writes clearly and varies style to meet need
Ability to multitask
Self-Management & Confidence
Ability to work unsupervised
Customer service orientation
WHY WORK FOR US?
JCDecaux is a forward-thinking company who truly value their staff. Our strong commitment to positive culture, training and development are underpinned by our core values. We encourage and support others and celebrate shared success. We encourage curiosity, innovation and creative thinking, taking ownership of own our actions and commitments, ensuring we focus on delivering the highest quality experience for our employees.
If you like the sound of working within a fun, passionate and results driven team, please visit our career opportunities page to apply.
__________________________________________________________________________________