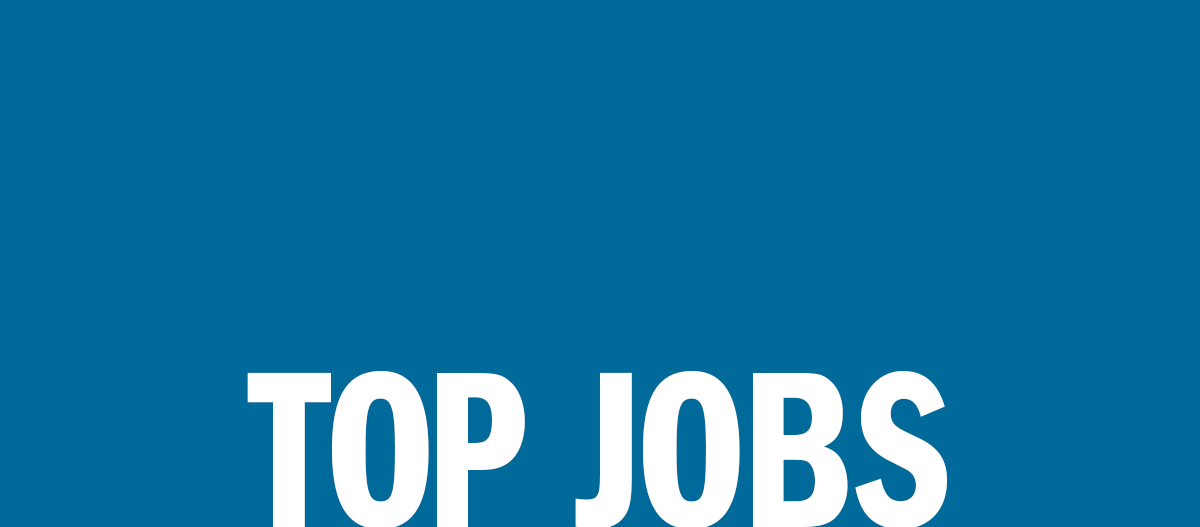 Each week Campaign Brief WA posts positions available within the WA advertising, media & marketing industry. Email adam@campaignbrief.com and kim@campaignbrief.com (please place 'Employment Opportunities' in the subject) with the details of your vacancies by 5.00pm Tuesday for listing on Wednesday. Listings are FREE for Campaign Brief WA magazine subscribers or $50 (inc. GST) for non-subscribers for a two-week listing. Recruitment consultancies by negotiation.
__________________________________________________________________________________
Writer – Likeable Creative
Who we seek:
We're looking for the next Josh Edge, Dav Tabeshfar or Mike Edmonds (before they were famous). We'd love to help you become agency-famous. If you can create advertising that makes a connection, understand how to tell stories with video, and make a blog sing, we'd love to welcome you aboard. Ideally, you'll have a few years' experience in an agency and a folio that shows some strong conceptual thinking and nicely crafted words across all platforms.
What we offer:
Our diverse range of clients guarantees something different every day, with lots of opportunities to create nice and potentially award-winning work across multiple platforms. We're serious about staff development and we'd love to help you grow.
How to apply:
Using the subject title 'Writer', please email your CV, link to online portfolio and contact details to hello@likeablecreative.com.au
__________________________________________________________________________________
Marketing Coordinator – Seven West Media
As a core member of the Seven West Media WA marketing team, we are looking for a Marketing Coordinator who is able to implement and provide support to a wide range of promotional and editorial marketing activities, including consumer promotions, editorial content and publicity, and promoting the Seven West Media WA assets.
The main responsibilities of this role include:
Demonstrate an understanding of Seven West Media WA's assets and target market
Execute and manage consumer promotions for all the Seven West Media WA brands
Support the Editorial Marketing Manager with marketing of editorial content
Execute digital marketing strategies for editorial and promotional purposes
Manage the booking of internal media for all promotions and editorial content
Monitor, report on and evaluate the effectiveness of marketing initiatives to measure ROI and inform future activity.
Work cross-departmentally on integrated campaigns
Administrative support to the wider marketing department as required
Execution of the current calendar of Seven West Media WA promotions
Be available to contribute to activations as required (weekend work is required)
Work collaboratively with other marketing functions (trade, sponsorships, events and publicity) to generate ideas and share information and knowledge throughout the department to drive a consistent and integrated message to our audience
To be successful in this role you will have:
Bachelor's degree in marketing, communications or public relations.
1-2 years in a media / advertising or marketing role
Strong PowerPoint and Excel skills
Outstanding written and verbal communications skills
Excellent time management and organisational skills
Solution orientated
Agile with a can-do attitude – must be willing to roll sleeves up to get the job done
The ability to work autonomously as well as part of a team
Print, television &/or digital media experience will be advantageous
Digital marketing experience is desirable
Applications close Friday 30 April 2021.
To apply visit: http://jobs.seven.com.au/cw/en/job/975162/marketing-coordinator
__________________________________________________________________________________
Art Director/Designer – Likeable Creative
About us:
We are a boutique creative agency based in Subiaco. Our diverse range of clients includes iconic WA brands, State Gov, cheeky start-ups and entrepreneurs.
Who we seek:
We're looking for an experienced art director who can jump in and produce head-turning work. We need someone who is versatile enough to jump from crafting a potentially award-winning press ad campaign to creating an engaging social media post. Any extra skills such as Squarespace/Wix experience, animation or photography would be a great bonus.
What we offer:
We are a creative-led agency. Our diverse range of clients guarantees something different every day, with lots of opportunities to create really nice work across multiple platforms. We are committed to staff development.
How to apply:
Using the subject title 'Art Director / Designer', please email your CV, link to online portfolio and contact details to hello@likeablecreative.com.au
__________________________________________________________________________________
Marketing Manager – Black Swan State Theatre Company of WA
Black Swan State Theatre Company of WA exists to create brave and playful conversations. For you. About you. With you.
Founded in 1991, the company has earned both critical and popular acclaim for its world premiere productions and highly distinctive reinterpretations of international theatre classics – all of which are infused with the unique culture of Western Australia. We provide an annual program of inclusive and accessible theatre productions, commissions and learning experiences, live and on-line, for the people of Perth, across the state of Western Australia, and increasingly nationally and internationally.
Black Swan is seeking a Marketing Manager to join the company.
The Marketing Manager assists the Director of Marketing in the planning and implementation of the company's marketing strategies and initiatives. The position is responsible for the planning and execution of campaigns across the media mix, with a heavy emphasis on CRM and digital channels. The position requires a data-driven approach to marketing, relying on data analytics to inform evidence-based decisions to drive the efficacy of our marketing initiatives. A key part of the role will be managing and developing your team of direct reports across marketing and ticketing. The position also requires a creative thinker who can keep the big picture in mind and think outside the square to achieve the company's strategic goals.
To be successful in this role, candidates must meet the following essential criteria:
Essential Criteria
Minimum 5 years' experience in marketing or related role.
Excellent interpersonal skills with demonstrated ability to establish and foster networks, and build a team.
Data-driven marketer with a high level of understanding of data analytics and CRM.
Depth of knowledge in digital marketing strategies, including SEO/SEM, website and paid and owned digital.
Proven ability to manage time effectively and prioritise a heavy workload.
Experience working with third party agencies including media, creative and digital.
Ability to think big picture whilst managing the detail of the day to day.
Strong understanding of brand management, and a proven track record in brand stewardship across the marketing mix.
Excellent communication skills, especially the ability to adapt writing style for varied audiences, with exceptional attention to detail.
Proven leadership ability and management skills.
Desirable Criteria
Tertiary degree in marketing or communications field.
Experience in, or knowledge of, the performing arts industry.
Experience in CRM strategy and implementation.
Knowledge of Tessitura.
Graphic design software skills.
For the full position description, please email deanna@bsstc.com.au.
To apply, please include a cover letter briefly addressing the selection criteria, as well as a current CV (PDF format preferred).
Applications close: Friday 30 April 2021
Black Swan values inclusivity and encourages people of diverse backgrounds to apply.
__________________________________________________________________________________
Marketing & Communications Coordinator – Bonfire
Marketing Agency of the Year 2020 (Australian Marketing Institute), Bonfire isn't just another digital marketing agency. We deliver results for our valued customers – businesses whom we see as partners, that have a real-world impact on their bottom line. Our focus and passion for data-driven outcomes have cemented our position as one of Australia's leading digital performance agencies. Return on investment (ROI) is the foundation of everything we do.
We work with REIWA, Water Corporation, CurtainWorld, St John WA, and many more iconic brands.
We have an exciting opportunity for a Marketing & Communications Coordinator to join our growing Bonfire family. This role will support the Marketing Manager with the development and implementation of marketing and communications activities across traditional and digital channels.
Your key responsibilities will include:
Plan, develop, manage, and report on our social media channels.
Develop and manage email campaigns.
Write media releases, client case studies and blog posts.
Develop and project manage Bonfire events.
Provide direct marketing administration support to the marketing and sales department.
To be considered for the role, you'll need:
Minimum 3 years' experience in a similar role.
Tertiary qualifications in marketing, communications, or related field.
Strong project management skills.
Experience in managing social media.
Intermediate to Advanced skills in Microsoft Office Suite.
Exceptional writing skills, with experience writing media releases, blog articles and social media content.
Strong attention to detail.
Experience using CRM databases and developing and managing email campaigns (bonus points for HubSpot experience).
Critical problem-solving skills.
Ability to work autonomously in a fast-paced team.
What we can provide you:
We have an excellent office environment located in the heart of Subiaco, and an unparalleled agency culture which is built on principles of work-life balance.
We have strong values (we created them together as a group), we have a talented team with a genuine focus on high performance – and a growing, profitable business with all the benefits that come along with it.
You'll also receive a highly competitive remuneration package (based on experience) which includes salary and super.
If that's not enough, here are 5 reasons you'll want to work with us.
Flexible working arrangements
We have an independently verified Gold Standard culture rating
Ongoing training and professional development
Work with 47 of Australia's brightest minds
Great (free) cafe-style coffee, cold pressed juices, fresh fruit, kombucha, and monthly staff lunches
To get to know us better, visit: https://www.bonfire.com.au. Interested? Apply via SEEK with your resume and a one-page cover letter that addresses the above selection criteria.
__________________________________________________________________________________
Digital Performance Executive – Seven West Media
Seven West Media is the leading listed national multi-platform media business based in Australia. We comprise Channel Seven; The West Australian, The Sunday Times and associated Perth metro and WA regional newspapers.
Based in our WA office and reporting to the Digital Sales Director, this role requires some understanding of digital performance campaigns and an individual who is passionate about Search and Social advertising strategies (paid and organic).
The ideal candidate will have some understanding of the digital landscape, an understanding and keen interest in growing local, small to medium size businesses, have knowledge of Google Adwords, Search Engine Optimisation and Facebook advertising and have a desire to work collaboratively within a team.
The key responsibilities of this position include:
Execute and manage all PPC and remarketing campaigns, from implementation to growth to optimisation
Project manage organic campaigns and drive strategies to promote client growth
Provide on-time reporting to clients that include insights, optimisations and client KPIs (as per client requirements)
Assist in building new client strategy proposals, making a strong contribution to overall client strategies
Assist with identifying strategies to grow client portfolios
Represent the company in a professional and courteous manner
Skills & Experience
Although on-the-job experience is preferred, it is not required to be successful within this role. We are looking for someone who can demonstrate their interest to work within the digital industry through the following:
Understanding or experience with Google Adwords, Search Engine Optimisation and Facebook advertising
Currently Google Accredited (Adwords, Analytics)
Proven ability to deliver analysis and insights in a fast-paced environment
A passion for working within digital platforms and a drive to constantly upskill and learn new technical expertise
Experience in social media advertising (Facebook Blueprint training available if not accredited)
Up to date with the latest digital marketing trends and best practice
Microsoft Excel and PowerPoint skills
Time management with a sense of urgency and focus on deadlines
The ability to work under high pressure
A valid driver's license
We want to engage like-minded people who embody our values: Make it Happen – Be the Solution, Be Brave – Speak Up and Better Together – Join Forces.
If this is you, please apply by submitting your written application including a covering letter outlining why you are expressing interest in the position and what you can bring to the role and a resume detailing your qualifications and experience.
For any queries about your application contact Alicia Campbell & Bart Atkinson.
To apply please visit https://www.seek.com.au/job/51986754
__________________________________________________________________________________
Director of Strategy – Block
Block is seeking a brilliant strategist to join our talented team.
If you are a big thinking, experienced communications strategist and have a passion for brands, then you will be a great fit for Block.
We are looking for someone who loves a challenge, loves to collaborate and is a champion of the big creative idea. Someone who has the strategic smarts and puts them to work on behalf of our clients, to ensure we deliver the best possible results. Using your research and insights generation prowess, you will work with our clients to develop brand and campaign strategies that will deliver results and engage their key stakeholders along the way. All the while, you will work with our talented team to ensure everyone is moving in the same direction.
In return, you'll be rewarded by working in one of WA's most creative independent agencies, be surrounded by equally as passionate and talented individuals and will enjoy working in an inclusive, values driven and fun environment.
If this sounds like you, please see our website: https://www.blockbranding.com/careers for more information about the requirements of the role, and submit your CV and cover email to Natalie Jenkins, CEO at careers@blockbranding.com. We'd love to hear from you.
This is a permanent role, however we can be flexible, for the right person, as to whether it is full-time or part-time (minimum of 3 days).
__________________________________________________________________________________