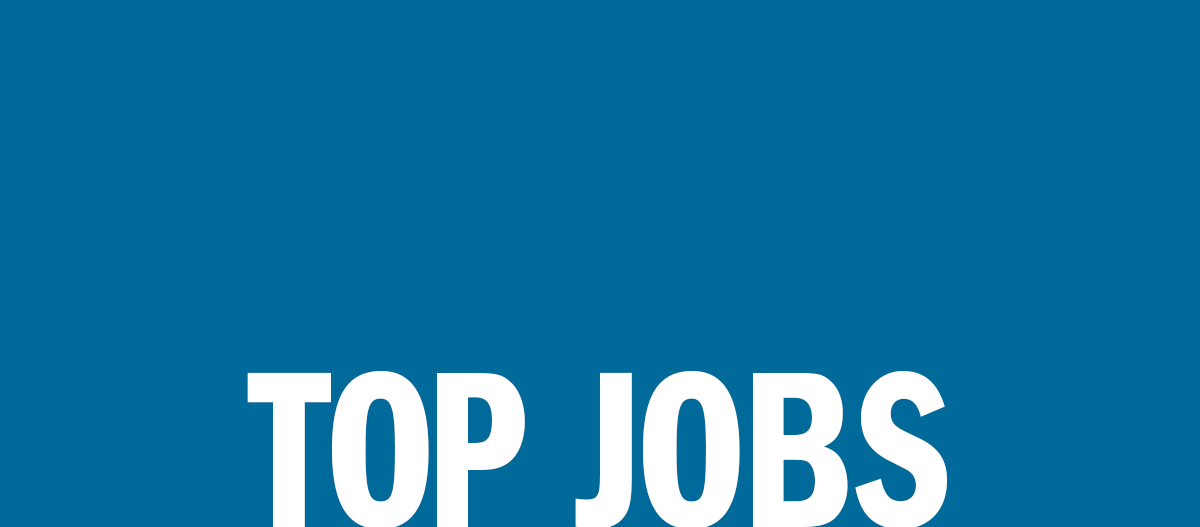 Each week Campaign Brief WA posts positions available within the WA advertising, media & marketing industry. Email adam@campaignbrief.com and kim@campaignbrief.com (please place 'Employment Opportunities' in the subject) with the details of your vacancies by 5.00pm Tuesday for listing on Wednesday. Listings are FREE for Campaign Brief WA magazine subscribers or $50 (inc. GST) for non-subscribers for a two-week listing. Recruitment consultancies by negotiation.
__________________________________________________________________________________
Marketing & Communications Coordinator – Bonfire
Marketing Agency of the Year 2020 (Australian Marketing Institute), Bonfire isn't just another digital marketing agency. We deliver results for our valued customers – businesses whom we see as partners, that have a real-world impact on their bottom line. Our focus and passion for data-driven outcomes have cemented our position as one of Australia's leading digital performance agencies. Return on investment (ROI) is the foundation of everything we do.
We work with REIWA, Water Corporation, CurtainWorld, St John WA, and many more iconic brands.
We have an exciting opportunity for a Marketing & Communications Coordinator to join our growing Bonfire family. This role will support the Marketing Manager with the development and implementation of marketing and communications activities across traditional and digital channels.
Your key responsibilities will include:
Plan, develop, manage, and report on our social media channels.
Develop and manage email campaigns.
Write media releases, client case studies and blog posts.
Develop and project manage Bonfire events.
Provide direct marketing administration support to the marketing and sales department.
To be considered for the role, you'll need:
Minimum 3 years' experience in a similar role.
Tertiary qualifications in marketing, communications, or related field.
Strong project management skills.
Experience in managing social media.
Intermediate to Advanced skills in Microsoft Office Suite.
Exceptional writing skills, with experience writing media releases, blog articles and social media content.
Strong attention to detail.
Experience using CRM databases and developing and managing email campaigns (bonus points for HubSpot experience).
Critical problem-solving skills.
Ability to work autonomously in a fast-paced team.
What we can provide you:
We have an excellent office environment located in the heart of Subiaco, and an unparalleled agency culture which is built on principles of work-life balance.
We have strong values (we created them together as a group), we have a talented team with a genuine focus on high performance – and a growing, profitable business with all the benefits that come along with it.
You'll also receive a highly competitive remuneration package (based on experience) which includes salary and super.
If that's not enough, here are 5 reasons you'll want to work with us.
Flexible working arrangements
We have an independently verified Gold Standard culture rating
Ongoing training and professional development
Work with 47 of Australia's brightest minds
Great (free) cafe-style coffee, cold pressed juices, fresh fruit, kombucha, and monthly staff lunches
To get to know us better, visit: https://www.bonfire.com.au. Interested? Apply via SEEK with your resume and a one-page cover letter that addresses the above selection criteria.
__________________________________________________________________________________
Digital Performance Executive – Seven West Media
Seven West Media is the leading listed national multi-platform media business based in Australia. We comprise Channel Seven; The West Australian, The Sunday Times and associated Perth metro and WA regional newspapers.
Based in our WA office and reporting to the Digital Sales Director, this role requires some understanding of digital performance campaigns and an individual who is passionate about Search and Social advertising strategies (paid and organic).
The ideal candidate will have some understanding of the digital landscape, an understanding and keen interest in growing local, small to medium size businesses, have knowledge of Google Adwords, Search Engine Optimisation and Facebook advertising and have a desire to work collaboratively within a team.
The key responsibilities of this position include:
Execute and manage all PPC and remarketing campaigns, from implementation to growth to optimisation
Project manage organic campaigns and drive strategies to promote client growth
Provide on-time reporting to clients that include insights, optimisations and client KPIs (as per client requirements)
Assist in building new client strategy proposals, making a strong contribution to overall client strategies
Assist with identifying strategies to grow client portfolios
Represent the company in a professional and courteous manner
Skills & Experience
Although on-the-job experience is preferred, it is not required to be successful within this role. We are looking for someone who can demonstrate their interest to work within the digital industry through the following:
Understanding or experience with Google Adwords, Search Engine Optimisation and Facebook advertising
Currently Google Accredited (Adwords, Analytics)
Proven ability to deliver analysis and insights in a fast-paced environment
A passion for working within digital platforms and a drive to constantly upskill and learn new technical expertise
Experience in social media advertising (Facebook Blueprint training available if not accredited)
Up to date with the latest digital marketing trends and best practice
Microsoft Excel and PowerPoint skills
Time management with a sense of urgency and focus on deadlines
The ability to work under high pressure
A valid driver's license
We want to engage like-minded people who embody our values: Make it Happen – Be the Solution, Be Brave – Speak Up and Better Together – Join Forces.
If this is you, please apply by submitting your written application including a covering letter outlining why you are expressing interest in the position and what you can bring to the role and a resume detailing your qualifications and experience.
For any queries about your application contact Alicia Campbell & Bart Atkinson.
To apply please visit https://www.seek.com.au/job/51986754
__________________________________________________________________________________
Director of Strategy – Block
Block is seeking a brilliant strategist to join our talented team.
If you are a big thinking, experienced communications strategist and have a passion for brands, then you will be a great fit for Block.
We are looking for someone who loves a challenge, loves to collaborate and is a champion of the big creative idea. Someone who has the strategic smarts and puts them to work on behalf of our clients, to ensure we deliver the best possible results. Using your research and insights generation prowess, you will work with our clients to develop brand and campaign strategies that will deliver results and engage their key stakeholders along the way. All the while, you will work with our talented team to ensure everyone is moving in the same direction.
In return, you'll be rewarded by working in one of WA's most creative independent agencies, be surrounded by equally as passionate and talented individuals and will enjoy working in an inclusive, values driven and fun environment.
If this sounds like you, please see our website: https://www.blockbranding.com/careers for more information about the requirements of the role, and submit your CV and cover email to Natalie Jenkins, CEO at careers@blockbranding.com by Monday 19 April. We'd love to hear from you.
This is a permanent role, however we can be flexible, for the right person, as to whether it is full-time or part-time (minimum of 3 days).
__________________________________________________________________________________
Promotions and Publicity Manager – Seven Perth
Seven West Media WA has an exciting opportunity for a highly motivated Channel 7 Promotions and Publicity Manager who is passionate about media, promotions and communications to join our Marketing team.
Based in our Perth office reporting to the Head of Brand and Consumer Marketing, the Promotions and Publicity Manager will implement strategies and develop and implement campaigns that are focussed on growing the audience and exposure for Channel Seven programs and more broadly, Seven West Media WA.
The key responsibilities of this position include:
Demonstrate a deep understanding of Channel Seven's target market and the target markets of Australian media eg. radio, print, magazines
Work closely with the Head of Brand and Consumer Marketing and National Marketing & Publicity team, as well as SWM WA Marketing staff to generate ideas and share information and knowledge throughout the department
Develop, manage and implement Ch7 on-air promotions (major and minor) for the calendar year
Drive the productivity of the publicity department in terms of how much coverage Seven's programs receive in the media and where
Implement and improve internal process for promotions, publicity and marketing activity
Become custodian of and govern Ch7 programs, brand & guidelines
Maintain effective working relationships with media and network artists
Build and develop media contacts and key stakeholders (internal and external)
Build and develop relationships with network artists
Write, publish and distribute TV ratings, program highlights and media releases
Develop and implement key program launch events throughout year
Develop social media plan for local programs and news
Develop plans for community engagement for 7NEWS Perth (implemented by Marketing Exec/ Coord)
Work collaboratively with the Sponsorships and Activations Executive to coordinate key event activations to help promote upcoming programs
Manage Marketing Executive/ Coordinator
Oversee post reporting and evaluation by Marketing Executive/ Coordinator
Key stakeholder in Telethon and Alinta Energy Christmas Pageant planning and implementation
Work in line with the Seven Network strategy, which requires network conference calls and collaboration with other states
Weekend work is required throughout the year for ad hoc activations and events
Follow company policies and procedures
Work in a collaborative environment for the benefit of the department and network
Demonstrate leadership behaviours and maintain collaborative relationships across the business
Take all reasonable care to ensure that actions or omissions do not impact on the health and safety of oneself and others in the workplace
Other duties as reasonably directed by manager
To be successful in this position, you will have:
Appropriate tertiary qualifications in communications, marketing, business or a related discipline or extensive work history in publicity
Demonstrated experience in a senior marketing, promotions or publicity role
Highly developed oral, written communication and presentation skills
Very strong process and planning skills
Track record of running effective promotions
Track record of gaining maximum media coverage
Ability to build and develop media contacts
Strong time management skills
Drive, tenacity, attention to detail and results driven attitude
Assertiveness and ability to work in high pressure, fast paced environment
Ability to work independently and as part of a team
The ability to problem solve and find solutions to complex issues
Strong computer skills. Proficiency in Microsoft Office suite including Word, PowerPoint and Excel
A high level of attention to detail
An attractive remuneration package and access to great benefits, is available for the right candidate. If this is you, please apply by submitting your written application including a covering letter outlining why you are expressing interest in the position and what you can bring to the role and a resume detailing your qualifications and experience.
Applications close Monday 12th April, 2021.
For queries about your application please contact Human Resources on (08) 9482 3560.