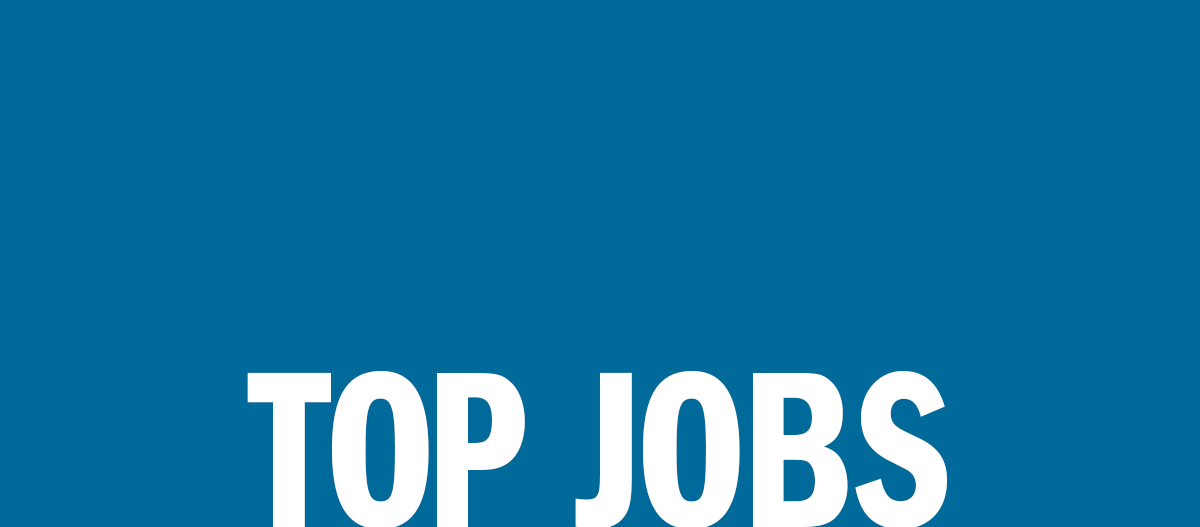 Each week Campaign Brief WA posts positions available within the WA advertising, media & marketing industry. Email kim@campaignbrief.com (please place 'Employment Opportunities' in the subject) with the details of your vacancies by 5.00pm Tuesday for listing on Wednesday. Listings are FREE for Campaign Brief WA magazine subscribers or $50 (inc. GST) for non-subscribers for a two-week listing. Recruitment consultancies by negotiation.
__________________________________________________________________________________
Digital Campaign Coordinator – Gatecrasher
Gatecrasher is on the hunt for a full-time digital campaign coordinator to join our digital team.
You must have strong attention to detail and be able to deliver insightful and actionable analytics to a diverse range of clients. This role works closely with the creative teams and has one direct report. We are looking for someone who has a strong passion and interest in digital and digital media and has the initiative to own projects and loves being hands on.
If you've had one or two-years' experience in a creative or media agency in a similar or related role, then even better.
Interested or know someone who is? Register your interest.
All submissions will be treated with the utmost confidentiality. No recruiters please.
__________________________________________________________________________________
Digital Marketing Specialist – The Marketing Mix
The Marketing Mix is currently looking to appoint an experienced Digital Marketing Specialist to join our team managing the digital strategy & marketing campaigns on behalf of our expanding range of clients.
This is a great opportunity to work with a wide range of clientele including the Automotive, Property & Retail sectors to Oil & Gas companies. The role is often fast paced and varied with a strong emphasis on SEO, SEM, Social Media & Google Ad campaigns, Lead generation & Branding Campaigns.
The successful applicant must have a solid, up-to-date knowledge of the digital space, social media and digital marketing mediums. Experience working in an agency or media industry is preferred but not essential. Being degree qualified in marketing & communications is highly desirable.
You will be self motivated, have a positive attitude and exceptional communication skills, show initiative and multitask well within a team environment. This is a varied role and will suit someone with a diverse set of skills and interests.
Key Responsibilities
• Manage the planning, production, and delivery of digital campaigns for our clients
• Develop and implement engaging digital campaigns for varied target audiences across multiple digital channels
• Manage client budgets across digital platforms to achieve desired outcomes whilst staying within budget
• Develop, manage & optimise PPC campaigns
• Work with our graphic designers and account management teams
• Supervise and support existing team members
• Manage and assist with campaign report generation
• General website content maintenance and reporting working with team members
• Remain up to date with emerging digital and social media trends and ensure all activities are in alignment with best practice
Required Skills and Experience
• Must have at least 4 years' experience in a digital marketing and communications role, being at the coalface of setting up and running digital campaigns across the digital spectrum. Prior agency experience preferred
• Proven agility, flexibility and proactivity to work across numerous campaigns on a daily basis
• A deep and extensive knowledge of Email marketing, Digital Advertising, Google Ads, Facebook, LinkedIn, Spotify, Campaign Monitor & Mailchimp, Zapier, Instagram
• Demonstrated experience in developing and implementing online strategy
• Strong understanding of web design and web analysis
• Excellent communication skills, verbal & written, both in a team environment & client facing
• Ability to work within a team environment
Desirable Skills and Experience
• Applied understanding of UX/UI principals
• HTML/CSS/Javascript, JIRA, Slack & PHPI WordPress skill set
• Develop effective & engaging communications for varied audiences across multiple channels including social media posts, website copy & campaign copy
Along with your CV detailing relevant experiences please include a 1-page cover letter and submit to our General Manager, Kathy McCarthy via email.
__________________________________________________________________________________
Business Director – 303 MullenLowe
Looking for an opportunity to help clients gain an unfair share of attention?
We're looking for an experienced Business (Account) Director to lead one of the agencies largest full-service accounts. You'll need a real passion for all aspects of advertising, media and digital communication to thrive on this diverse and dynamic account. To be successful, you'll be able to think strategically, be hyper-organised and build great relationships with your clients, colleagues and suppliers.
You'll report directly to the Joint Managing Directors which means you'll be in a highly autonomous position – setting an example for the team members in your account group. This role is about setting the agenda – planning and managing the day-to-day activities of the account, while keeping an eye on the horizon.
The digital nature of this account means you'll need a breadth of relevant understanding, including digital prospecting and remarketing; implementation of always-on and paid social media activity; web development and ongoing management; performance reporting via data visualisation platforms; and use of marketing-technology such as Salesforce.
Our ideal candidate will have:
• Strong agency experience in Business/Account Director role
• A proven track record in leading key accounts in an agency environment
• Sound project management skills to run jobs smoothly, effectively on time and on budget
• A passion for delivering great creative and design output
• A strategic thinker who can make a valuable contribution to the strategic planning process
• Proven understanding of digital communications with the ability to strategise, create, deliver and optimise digital display and social media campaigns
• Be a pro-active team player who motivates and supports colleagues as well as building a good relationship with the agency teams, department heads and senior management
• A high degree of initiative and motivation and is keen to take on more responsibility within the agency from a business and cultural perspective
• Strong understanding of client budgets and the ability to forecast and track monthly client revenue
• Great decision-making skills and a persuasive and confident approach based on experience and knowledge
• Excellent organisational skills, attention to detail and sense of urgency/prioritisation
• Strong presentation, relationship building and communication skills
• A current visa to work in Australia
If this sounds like you, please send a covering letter and resume to reception_perth@303mullenlowe.com.au by 5pm Friday 18th December.
__________________________________________________________________________________
COMMUNICATIONS EXECUTIVE – MATCH & WOOD
Match & Wood is an independent, Australian-owned media agency with offices in Melbourne & Perth, providing the full suite of media strategy, planning & buying across digital & traditional channels… and we are looking for a Communications Executive to join our growing Perth team.
Specifics of the role:
This role is an opportunity to learn the fundamentals of media and gain a strong foothold in the industry. You will be supporting the team across all elements of media planning, buying, reporting and account management. You will have the chance to learn from your direct manager and other senior personnel in the agency, connect with media owners, and engage with the wider industry at key events. We are an agile, responsive & passionate team and we are looking for someone who is ready to take the next step in their career in 2021.
Key responsibilities:
• Media buying & campaign management – at this level you will be exposed to all digital & traditional channels in order to gain a holistic understanding of the communications landscape and how channels work together
• Develop and maintain relationships with the media in order to access & deliver the best outcomes for our clients
• Receive client briefs, interrogate them, and summarise the key elements
• Campaign tracking & optimisation to ensure we continuously improve results
• Manage large amounts of advertising data and identify key insights in order to help our clients target their audiences more efficiently
• Actively contribute to idea generation and collaborate with key stakeholders to identify ways to deliver brilliant outcomes for our clients
• Commit to the team – we have a borderless, cross-country approach that requires excellent collaboration skills and a desire to help the team succeed
• Preparation & presentation of implementation documents
This may be an entry level role but the opportunities are endless. We have an exciting, diverse & growing set of clients which means as soon as you're ready for more responsibility it's yours.
The role is best suited to a recent university graduate or someone who has worked in the industry for less than 2 years.
Have more experience and still want to have a chat? Feel free to reach out, we love meeting new people and you never know where it might lead.
Contact: If interested please send your resume to lyndelle@matchandwood.com.au