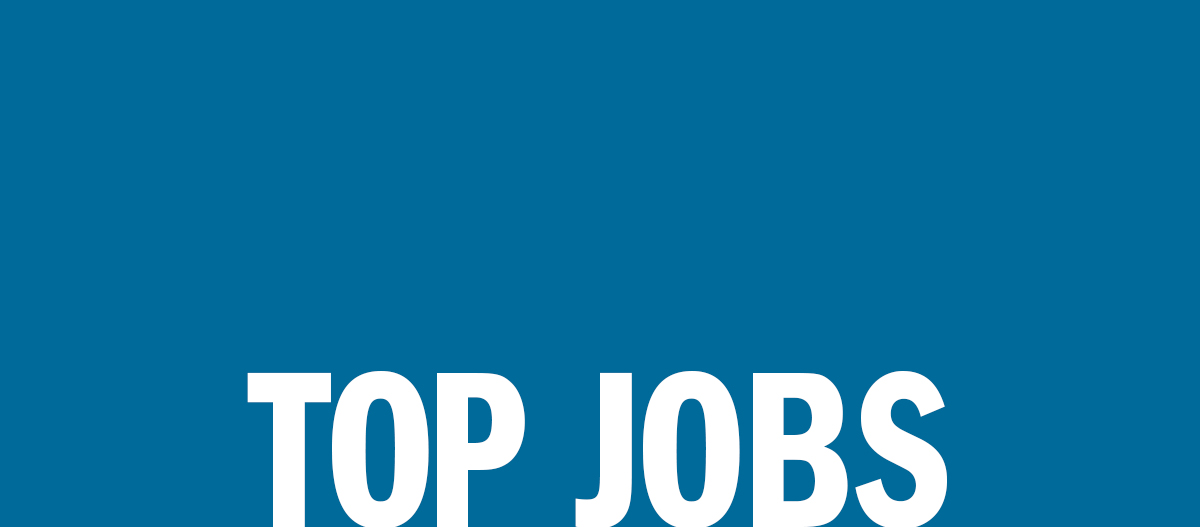 Each week Campaign Brief WA posts positions available within the WA advertising, media & marketing industry. Email martin@campaignbrief.com (please place 'Employment Opportunities' in the subject) with the details of your vacancies by 5.00pm Tuesday for listing on Wednesday.
Listings are FREE for Campaign Brief WA magazine subscribers or $44 (inc. GST) for non-subscribers for a two-week listing. Recruitment consultancies by negotiation.
__________________________________________________________________________________
SENIOR SALES EXECUTIVE – SEVEN AFFILIATE SALES
Seven Affiliate Sales is the national sales division of the Prime Media Group, representing PRIME7/ GWN7 and Seven Queensland to service major national advertisers.
PRIME7/GWN7/7QLD is the leading free-to-air regional television broadcasters in Australia, providing programming and news services to 5.5 million viewers across regional Queensland, New South Wales, Victoria and Western Australia.
We are searching for an experienced and self-motivated individual with an attitude to improve sales to join our Perth Sales team!
Position responsibilities include but are not limited to:
• Processing and managing advertising bookings
• Preparing and presenting advertising proposals to agencies and clients
• Accurate maintenance of client and revenue records
• Developing key client and business relationships
• Provide weekly sales reports to management
To be considered for this role, you'll need:
• Experience in operating at a senior level with both agency and client teams
• Excellent attention to detail
• Excellent interpersonal, communication and presentation skills
• A good working knowledge of the Microsoft office suite (Word, Excel).
• An aptitude for analysing numbers – Strong organisational skills and the ability to meet deadlines.
• A positive work ethic and strong team focus.
• A good understanding of market trends.
This opportunity is for someone wanting to join and be a part of our highly successful team. Previous applicants need not apply.
To apply for this role, please forward your application, including covering letter, resumé and two professional referees to:
Bryan Pettit,
Western Australia Manager, Seven Affiliate Sales.
Email: hr.team@primemedia.com.au
Applications close: Friday 20 March 2020.
__________________________________________________________________________________
MAKING THE MOVE D'OUTH – JACK IN THE BOX
Is there someone out there who wants the ultimate work/life balance as a Studio Manager? South West agency, Jack in the box, is on the hunt for a Studio Manager…and they want you!
With constant growth and new business wins, the team at Jack in the box is looking to continue its expansion and is on the hunt for a Studio Manager to be based out of their Busselton office.
Approaching their 20th year, Jack in the box enjoys the perfect work/life balance by being based in the heart of the Margaret River region.
"Talent is not dictated by geography and it's great to see that people are finally understanding the real meaning of decentralisation. Being Down South (D'outh) offers such a creative vibe" says agency founder Scott Robinson. "Everyone comes down here for Emergence and talks about how amazing it is, so we figure there's got to be someone who wants to call this place their home and join an awesome team doing great work"
"This is an opportunity for anyone who seriously wants to live and work in one of the best locations in the world to call me. Sure we're looking for a Studio Manager right now but if you're really serious about wanting to still work in an agency but you want out of the rat race, then call me for a drink…I'll meet you at the Firestation!".
Working with clients across State Government, Tourism, Renewable Energy and whole range of other diverse industries, Jack in the box is well established, having started in 2000.
Contact Scott via LinkedIn, email (scott@thebox.com.au) or mobile (0407 983 308).
Any enquiries will be handled with complete confidentiality.
__________________________________________________________________________________
INVESTMENT PARTNERSHIPS EXECUTIVE (MEDIA BUYER) – INITIATIVE
Initiative is built on a culture of great work delivered by passionate people working as one. We are a vibrant agency that places equal emphasis on a rigorous strategic approach and unrivalled client service. We are part of the global IPG Mediabrands network and in Australia we are the fastest growing full-service marketing communications group designed for the new era of consumer and brand engagement.
We currently have an opportunity for an Investment Partnerships Executive (Media Buyer) to join the team and work across a fantastic portfolio of clients.
The Investment Partnerships Executive role at Initiative is responsible for negotiating, placing and maintaining buys across all channels on behalf of their clients. Investment Partnerships Executives must work collaboratively with other disciplines of Strategy, Communications Design and Client Advice & Management.
In this position, you are focused on strengthening and consolidating your buying skills and beginning to develop your implementation planning skills. You have a solid understanding of the media marketplace, market dynamics and audience trends, utilising this skill set to ensure best practice investment that delivers client results.
The position requires a strong aptitude for buying and the ability to multi-task. A high level of attention to detail, organisation, pride in your work and the ability to work under pressure is required. An Investment Partnerships Executive will always exhibit a collaborative and fair demeanour with media partners to honour the Initiative culture and service commitments (Media Partner Promises) we declare in the marketplace.
What we need from you:
• 1-2 years of media agency experience; preferably as a Media Coordinator/Assistant.
• Display solid knowledge and understanding of Australian media marketplace including the role of each media.
• Familiar with basic Digital skills, campaign trafficking and implementation.
• Competent user across all core investment media systems.
• Proficient in Microsoft Office, specifically Excel and PowerPoint.
• Able to work as part of a team in a deadline-driven, time-pressure environment.
• Exceptional organisational skills and multi-tasking capabilities.
• A confident written and verbal communicator with high attention to detail.
• Passionate about media, have great relationships in the market and will contribute to our vibrant culture whilst embracing brilliant creative thinking.
Within this role, you will have support from investment and implementation leads as well as digital expertise within Initiative and the broader IPG specialist business units. This is a fantastic opportunity to progress into a Planner/Buyer role that provides great learning and development opportunities.
If this sounds like you then please contact cameron.mack@initiative.com All applications and conversations will be treated with confidentiality.