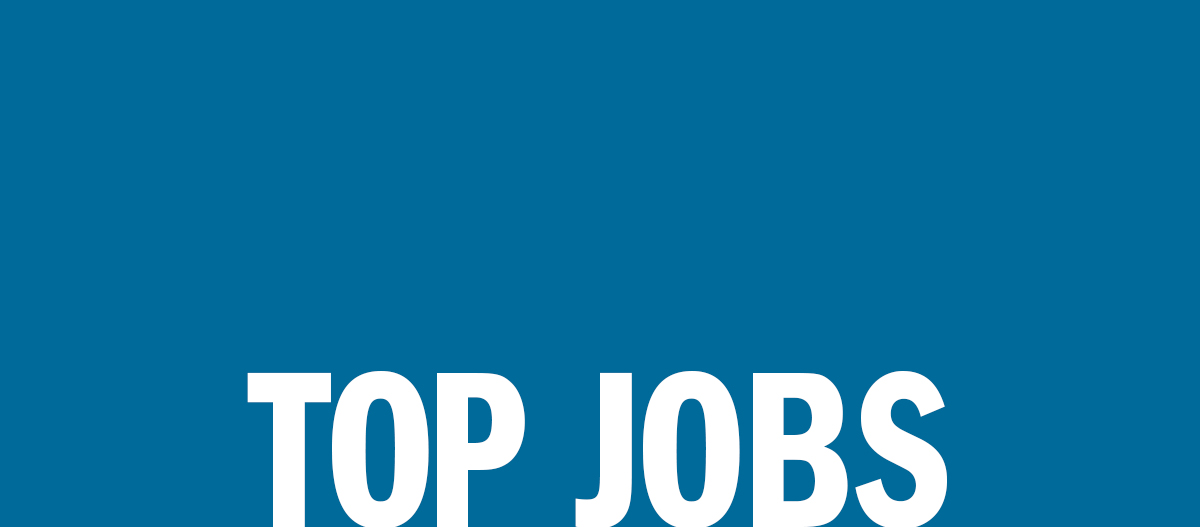 Each week Campaign Brief WA posts positions available within the WA advertising, media & marketing industry. Email martin@campaignbrief.com (please place 'Employment Opportunities' in the subject) with the details of your vacancies by 5.00pm Tuesday for listing on Wednesday.
Listings are FREE for Campaign Brief WA magazine subscribers or $44 (inc. GST) for non-subscribers for a two-week listing. Recruitment consultancies by negotiation.
__________________________________________________________________________________
DIGITAL ACCOUNT MANAGER – SEVEN WEST MEDIA
Seven West Media is one of Australia's leading integrated media companies, with a market-leading presence in broadcast television, magazine and newspaper publishing and digital media.
The company is expanding its presence across an array of digital platforms, locally and internationally, and this has presented an exciting new career opportunity for a Digital Account Manager to work within our Agency Team.
If you're someone who is passionate about and has a flair for digital, this may be the opportunity you've been looking for! In joining the SWM Agency Team, you'll work with an experienced, dynamic team and learn from the brightest minds in the industry.
About you
Do you have proven relationship skills with demonstrated experience in building on a successful client portfolio?   Have you been looking for a career where you truly do make a difference? Where your work environment stretches to new horizons? Come and work for Seven West Media!
This is a fantastic opportunity to grow your digital career and work with a collaborative team, if you are individual who possesses these qualities:
• Great attention to detail
• Wants to work with an exciting team across a variety of brands.
• Looking for opportunities for learning and growth.
• Can make a difference with meaningful, fun work with mentoring.
• Can work to a fast paced, positive work environment.
• Can work in a team and with autonomy with the freedom to drive direction across a wide range of brands.
• Enjoy free parking & on-site café.
Key Skills, Experience and Qualifications required for the role
• Demonstrated record of achievement, managing and implementing a comparable sized portfolio.
• Knowledge and understanding of all digital assets.
• Seeking an energetic, self-starter who is passionate, driven and motivated to achieve targets.
• Exceptional oral, written communication, and presentation skills.
• Experience and/or understanding of the clients and their products and the capacity to work productively.
• Ability to implement strategies and build long-term client relationships.
• Demonstrated high level organisation and the ability to prioritise key objectives.
• Ability to build rapport with peers and clients.
• Work well within a team environment as well as work autonomously when required.
• Must be able to multitask and manage your time effectively to meet deadlines.
• Enjoy media planning within a sales environment.
There are also three 'must-haves' that we look for in every employee. We want people who:
• Are passionate about providing the finest work to clients;
• Go above and beyond to drive a positive, cohesive team;
• Embrace the challenges our organisation faces – have the motivation to help us thrive in a competitive, commercial, KPI-driven environment.
In return for your skills, energy and commitment, we offer you the opportunity to make a real impact.
You'll work every day with people who are passionate about our purpose and proud of their contribution to our iconic organisation.
You'll come to work knowing your efforts are enabling Seven West Media to remain at the forefront of the growing digital elements.
Please apply online via SWM Careers with your resumé and a cover letter outlining why you are the best candidate for this amazing opportunity.
For more information on the role please contact Sharon Elliott – sharon.elliott@wanews.com.au
__________________________________________________________________________________
EXPRESSIONS OF INTEREST – TALENT BANK 96FM
ARN are delivering Australia's most complete audio offering. Want to be part of it? Read on…
2020 will continue to be a year of growth at 96FM. To do it, we need the best people in Perth on our team.
We want to hear from dynamic and talented radio professionals who are ready to take their career to the next level. We are interested in announcers, journalists, producers, street teamers – radio pros, who can work full and part time.
The 96FM newsroom is a fast-paced environment where journalists source, edit and present news; tailored to the demographics of 96FM.
A minimum of 3 years' news experience is preferable and a conversational and credible style of presentation.
By working at 96FM, you'll have the chance to work with industry legends including Perth's much-loved 'Botica's Bunch'.
Interested? Please email cv@96fm.com.au
ARN (Australian Radio Network) is 'Defining Audio' as one of the leading broadcasters in the country with ownership or investments in 12 radio stations nationwide. Offering Australia's most complete audio offering, our brands include KIIS and Pure Gold, iHeartRadio and The Edge.
ARN's Audiosphere spans Broadcast and Digital Radio, Music Streaming, Podcasts, Digital, Social, Mobile, Live Events, Activations, Partnerships and more, entertaining and influencing an audience of over five million across Australia every week!
Benefits & Culture
People enjoy working at ARN because we are a fun and fast paced place to work, embracing our values of Energy, Authenticity, Creativity and Action.
You'll be part of a dynamic and supportive team who are passionate about Defining Audio for our listeners, clients and shareholders.
Working here gives you access to great benefits like: A bonus week of leave, paid parental leave, annual learning and development program including study leave and an Employee Assistance Program.
If you would like to make a significant contribution to our continuing success, please email your cover letter and resumé by close of business March 6, 2020.
If your CV stands out, one of our team members will be in contact.
__________________________________________________________________________________
DIRECT SALES EXECUTIVE – NETWORK 10 PERTH
Masterchef; The Project; The Bachelor; HYBPA; Survivor Australia. These are the shows that get people talking – and they're at home with many more at Network 10.
We're the home of exciting, bold, escapist entertainment served through your screens on the daily.  And we've been growing since we've joined the CBS family with strong investment in our digital content and platforms 10 play, 10 daily, 10 All Access, and 10 speaks.
But enough about us.  It's right there in the title…
We're looking for a motivated Direct Sales Executive with experience in the media industry and a hunger to smash sales targets out of the ballpark.
If you play well with others and thrive in a fast-paced environment, there's a place in our Sales team for you now.
See all the relevant details and apply via the 10 Careers site.  
(Network 10 has a strict policy on using recruitment agencies and we won't accept agency applications for this role  #sorrynotsorry)
__________________________________________________________________________________
SALES ASSISTANT – NETWORK 10 PERTH
Masterchef. The Bachelor. I'm a Celebrity. Survivor Australia.  These are the shows that get people talking – and they're at home with many more at Network 10.
We're the home of exciting, bold, escapist entertainment served through your screens on the daily.
But enough about us…
We're looking for an enthusiastic Sales Assistant to support our best-in-class Sales team. 
The Sales Assistant role is responsible for maintaining all aspects of account management support and providing timely and accurate information to the Sales team and their clients, working collaboratively with both external and internal stakeholders.
See all the relevant details and apply via the 10 Careers site.   
(Network 10 has a strict policy on using recruitment agencies and we won't accept agency applications for this role  #sorrynotsorry)
__________________________________________________________________________________
CUSTOMER ANALYTICS DIRECTOR – OMD WA
OMD WA is looking for a Customer Analytics Director to lead the service from the agency. The role will help clients audit, build and activate their customer data.
The role will also demonstrate to clients the enhanced ROI that will be gained from applying a customer centric marketing approach with the required support technology.
The Director will be able to promote the theory of the approach and deliver a practical solution for clients. It will be embedded with our media service but able to work across all parts of the agency group and independently.
Key Responsibilities:
• Manage and promote the agency's customer analytics offering
• Assist in new business pitches by providing customer information and strategies that will help achieve improved client ROI
• Stay up to date on digital media trends
• Assist in the up-skilling of all team members on data, reporting, and performance measurement
• Maintain strong working relationships with digital clients
• Build a relationship with a Tier One CRM supplier and exploit the commercial opportunities from this arrangement
• Attend digital industry events, conferences and trainings
• Lead client presentations
• Play an active role in ensuring that unique and award-winning ideas are developed and delivered
• Continually recommend and test the latest technologies and monitor results
• Stay aware of clients' competitor activities & deliver insights for clients
• Develop coherent and compelling responses to client briefs with human insights driving digital recommendations
Required skills:
• Google Marketing Suite (Search 360 and DCM)
• Google Data Studio
• Google Ads
• Facebook Business Manager
• Facebook Ads Manager
• A Tier one CRM system
• Demand Generation
• Account-Based Marketing
• Data and analytics
• Marketing automation
• Social media
• SEO / SEM
• Executional skills (like A/B testing, HTML/CSS, and more)
At OMD, we live by our five core competencies:
Client Engagement – whether its dealing with our clients, media partners or suppliers, we deliver best in class service and always done with integrity.
Product & Innovation – We think creatively, critically and strategically to deliver innovative marketing solutions for the complex world we live in.
Commercial – we are commercially savvy and deeply understand our business, and our clients, enabling better decisions and innovative thinking.
People Management/Leadership – we care about our people and have a commitment to their development and growth.
Personal Growth – an on-going commitment to invest 10% of your time to personal development.
If you have the relevant skills that we are looking for, please submit your application to ecooper@omdwa.com.au