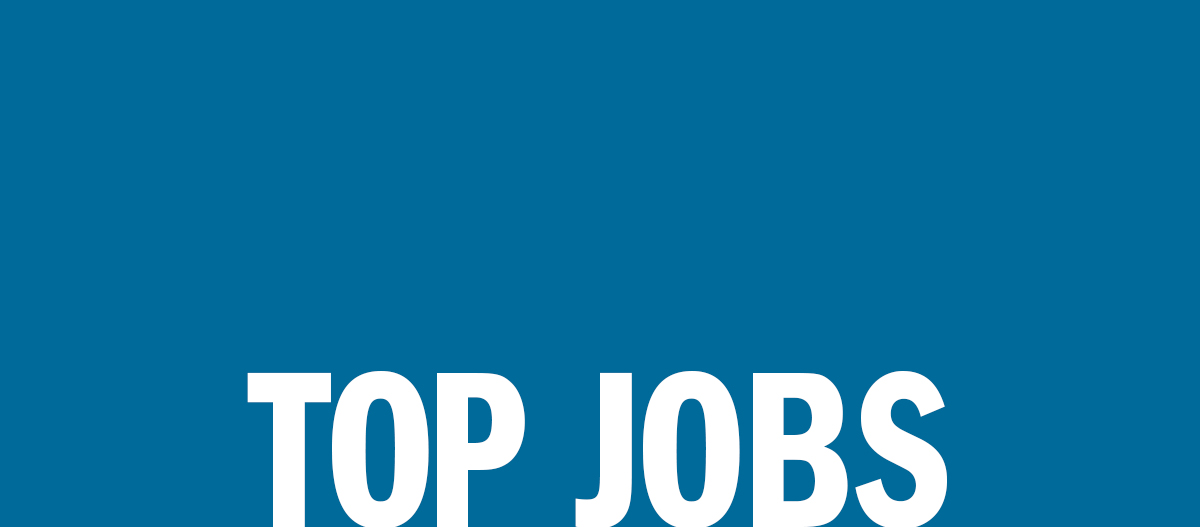 Each week Campaign Brief WA posts positions available within the WA advertising, media & marketing industry. Email martin@campaignbrief.com (please place 'Employment Opportunities' in the subject) with the details of your vacancies by 5.00pm Tuesday for listing on Wednesday.
Listings are FREE for Campaign Brief WA magazine subscribers or $44 (inc. GST) for non-subscribers for a two-week listing. Recruitment consultancies by negotiation.
__________________________________________________________________________________
PAID DIGITAL MANAGER – REPRISE DIGITAL (IPG MEDIABRANDS), PERTH
Reprise Digital is focused on customer intent and asset optimisation. We understand, activate and optimise what consumers seek, share and create. We employ our specialist expertise in search marketing, social media and content creation to achieve business goals.
A subsidiary of the Interpublic Group (NYSE: IPG), Reprise Digital is headquartered in Sydney and has offices in Melbourne, Adelaide, Brisbane and Perth.
Role Summary
Reprise Digital and Perth's #1 media agency, Initiative, are expanding in Perth. Due to growth, we have an opportunity for a Paid Manager (Socially skewed) to jump onto our prestigious accounts, WA Government and RAC.
The Digital Manager Paid sits within a high performing client team delivering best in-class digital solutions to your clients. This role focuses on driving best in class digital strategy, mainly across search and social.
You'd be responsible for managing the day to day of the executives and coordinators. Whilst this is a manager role, you should never be shy about getting down and dirty on the tools.
The Digital Manager Paid works within a specific client portfolio reporting into the Client Director managing delivery and strategy across Tier 1 clients and managing junior members to deliver on Tier 2 clients. You'll also have the opportunity to work on pitches and bigger strategy pieces for your clients.
Key Responsibilities
·       Leading client communications
·       Paid Media Strategy and Channel Planning
·       Ensuring a high level of client performance
·       Media Forecasting
·       Media Finance
·       Staying abreast of industry updates to inform clients and internal teams
·       Identify new opportunities for growth
·       Assisting in new business pitches
·       Workflow management of Executives and Coordinators
·       Training, support and guidance to junior team members
·       Building and maintain strong relationships with media agency partners and tech partners.
If this sounds like a role you're interested in, we'd love to hear from you. This is the perfect opportunity to develop your career in a supportive environment and work in an exciting industry.
Apply attention to Emily Brown (Emily.brown@reprisedigital.com) now, and let's chat.
__________________________________________________________________________________
COMMERCIAL AND DIGITAL PARTNERSHIP EXECUTIVE – NETWORK 10 PERTH
I'm A Celebrity. Survivor Australia. The Project.  These are just some of the shows that get people talking – and they're at home along with many more at Network 10. We're the home of exciting, bold, escapist entertainment served through your screens on the daily. And we're continuing to grow as part of the global ViacomCBS family with strong investment in our digital content and platforms, 10 play, 10 daily, 10 All Access, and 10 speaks.
But enough about us… we're looking for an energetic and experienced person to support our digital sales team in Perth.  This is a fast paced role which requires high levels of organisation, great proactivity solid knowledge of digital media.
You'll be doing things like this:
• Assisting the digital sales team in delivering detailed proposals to clients
• Managing digital targets and revenue forecasts and bookings
• Liaising with the Insights and Digital teams to take the best linear and digital packages to market
• Participating in projects, preparation of sales materials
• Collaborating with the Partnerships and Sales teams to assist in the execution of projects
Your experience and skills should include this:
• Previous experience within digital media, agency or publisher side
• Detail-oriented, highly organised, flexible, timely, accurate and proactive
• Excellent written and verbal communication skills
• Ability to multi-task in a fast-paced environment
• Strong proficiency in Microsoft Office applications including a detailed knowledge of Excel and PowerPoint
• Strong problem-solving skills, with the ability to adapt and meet deadlines
• Exceptional interpersonal skills and ability to manage multiple stakeholders
If you're passionate about digital media and want to join an exciting and evolving business, let's talk.  Please apply via the 10 Careers site. 
(Network 10 has a strict policy on using recruitment agencies and we won't accept agency applications for this role  #sorrynotsorry)
__________________________________________________________________________________
SEARCH MANAGER – OMD WA
OMD WA is looking for a Search Manager to take responsibility for the planning and management of our paid search campaigns.
As the Search Manager you are responsible for the day to day execution of SEM products. Specifically, this will include a strong understanding of briefs, building responses and implementation of campaigns for the client.
Key Responsibilities
•  Using planning tools to provide SEM recommendations to existing and potential clients.
•  Planning and implementing paid search campaigns according to best practices.
•  Pacing campaigns ensuring best practices for the channel are followed and implemented accurately.
•  Daily, weekly, monthly, quarterly reporting with comprehensive commentary, recommendations and insights.
•  Creating optimisation plans to improve campaign health and strategy.
•  Working directly with the client and client teams to develop brief responses, strategy and recommendations to achieve client business & marketing goals.
•  Building strong relationships with the client to help build trust and confidence in our products.
•  Data Analysis (Competitors, CPA, device, channel) to provide opportunities and cover gaps in media campaigns to increase client ROI and performance.
•  Develop processes that will improve efficiency and effectiveness to deliver overall strategy for your clients
Required skills
•  You will need to have at least 3+ years SEM experience.
•  Proven ability to deliver SEM analysis and insights in a fast-paced environment.
•  Proven experience excelling in a client facing role.
•  Fantastic communication skills (both verbally and written).
•  A passion for working within SEM and a drive to constantly upskill and learn new technical expertise.
•  Intermediate to Advanced skills using Microsoft Suite.
•  Proficiency in Google Ads, Google Data Studio, Google Tag Manager and Google Analytics.
At OMD, we live by our five core competencies:
•  Client Engagement – whether its dealing with our clients, media partners or suppliers, we deliver best in class service and always done with integrity.
•  Product & Innovation – We think creatively, critically and strategically to deliver innovative marketing solutions for the complex world we live in.
•  Commercial – we are commercially savvy and deeply understand our business, and our clients, enabling better decisions and innovative thinking.
•  People Management/Leadership – we care about our people and have a commitment to their development and growth.
•  Personal Growth – an on-going commitment to invest 10% of your time to personal development.
If you have the relevant skills that we are looking for, please submit your application to ecooper@omdwa.com.au