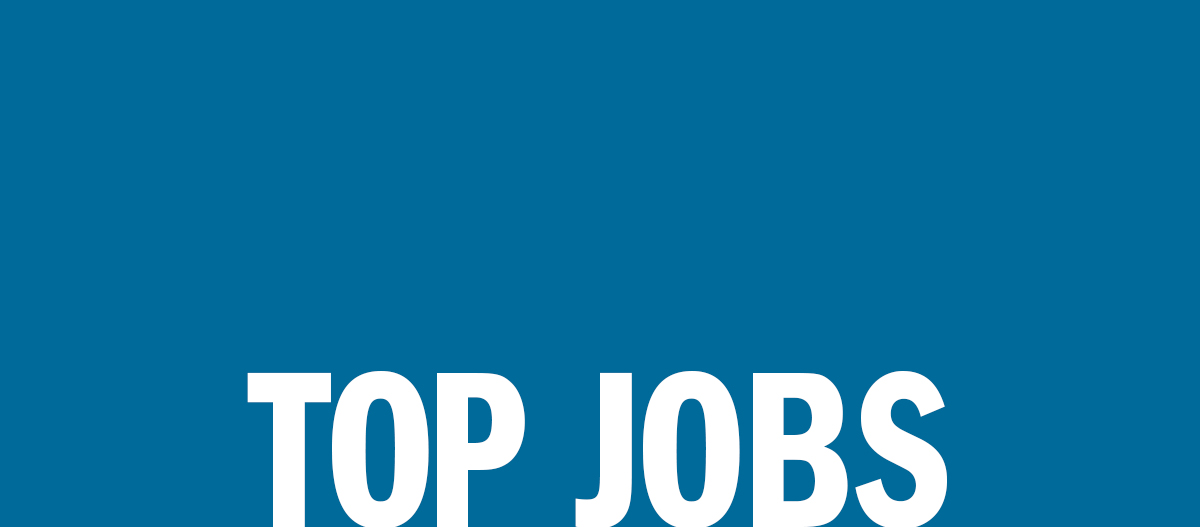 Each week Campaign Brief WA posts positions available within the WA advertising, media & marketing industry. Email martin@campaignbrief.com (please place 'Employment Opportunities' in the subject) with the details of your vacancies by 5.00pm Tuesday for listing on Wednesday.
Listings are FREE for Campaign Brief WA magazine subscribers or $44 (inc. GST) for non-subscribers for a two-week listing. Recruitment consultancies by negotiation.
__________________________________________________________________________________
JUNIOR DIGITAL MARKETING SPECIALIST – BONFIRE
Bonfire is WA's leading independent Google Premier Partner. Awarded the Digital Agency of the Year 2019 by Campaign Brief WA, we have built an enviable reputation for delivering impressive marketing outcomes for businesses like Water Corporation, REIWA, Betts, Intercontinental Hotel Group and many more iconic brands.
We have an exciting new opportunity to join the Bonfire team as a Junior Digital Marketing Specialist. If you're someone who has a flair for content writing and a knack for SEO, this may be the opportunity for you!
What this role will involve:
• Reporting to the Content Team Leader, you'll be delivering exceptional results for client campaigns through well-thought-out, optimised content that's in line with the client's brand
• Use data analysis to inform your decisions when creating content and understand how it impacts a campaign's performance
• Complete SEO activities such as link building and brand outreach
• Provide exceptional customer service to both internal teams and external clients
• Work across multiple campaigns and prioritise your workload accordingly
What we're looking for:
• Experience in writing content
• Friendly attitude with a proactive approach
• Excellent attention to detail
• A basic understanding of SEO, link building and content optimisation
• Exceptional interpersonal, verbal and written communication skills
• Active listening skills
• Ability to build rapport with peers and clients, work well within a team environment as well as work autonomously when required
• Must be able to multitask and manage your time effectively to meet deadlines
Interested? Please apply via SEEK with your resumé and a covering letter outlining why you are passionate about working in the professional services industry.
About Bonfire:
We're a company with a great culture and, above all else, we're looking for a talented person who fits in with that. We have strong values (we created them together as a group, so they really mean something), we have a talented team with a genuine focus on high performance – and a growing, profitable business with all the benefits that come along with it.
We're family and lifestyle friendly, with flexible working if needed. We have an incredible working environment in the heart of Subiaco. We work together to do the absolute best job for our clients, with a focus on delivering real (bottom line) client results and long-term client partnerships. Oh, and we've been recognised by our industry for our work – which gives us regular opportunities to socialise and celebrate our success.
To get to know us better visit: https://www.bonfire.com.au/work-at-bonfire/
Applicants must be Australian Citizens, Permanent Residents or be residing in Perth with a valid working visa. Please be aware that a criminal record check is a requirement to be successful for this position, however any potential candidates with a criminal record will not automatically be barred from applying. Please note, we will not be responding to any recruitment agencies.
__________________________________________________________________________________
COMMERCIAL AND DIGITAL PARTNERSHIP EXECUTIVE – NETWORK 10 PERTH
I'm A Celebrity. Survivor Australia. The Project.  These are just some of the shows that get people talking – and they're at home along with many more at Network 10. We're the home of exciting, bold, escapist entertainment served through your screens on the daily. And we're continuing to grow as part of the global ViacomCBS family with strong investment in our digital content and platforms, 10 play, 10 daily, 10 All Access, and 10 speaks.
But enough about us… we're looking for an energetic and experienced person to support our digital sales team in Perth.  This is a fast paced role which requires high levels of organisation, great proactivity solid knowledge of digital media.
You'll be doing things like this:
• Assisting the digital sales team in delivering detailed proposals to clients
• Managing digital targets and revenue forecasts and bookings
• Liaising with the Insights and Digital teams to take the best linear and digital packages to market
• Participating in projects, preparation of sales materials
• Collaborating with the Partnerships and Sales teams to assist in the execution of projects
Your experience and skills should include this:
• Previous experience within digital media, agency or publisher side
• Detail-oriented, highly organised, flexible, timely, accurate and proactive
• Excellent written and verbal communication skills
• Ability to multi-task in a fast-paced environment
• Strong proficiency in Microsoft Office applications including a detailed knowledge of Excel and PowerPoint
• Strong problem-solving skills, with the ability to adapt and meet deadlines
• Exceptional interpersonal skills and ability to manage multiple stakeholders
If you're passionate about digital media and want to join an exciting and evolving business, let's talk.  Please apply via the 10 Careers site.
(Network 10 has a strict policy on using recruitment agencies and we won't accept agency applications for this role  #sorrynotsorry)
__________________________________________________________________________________
MID-WEIGHT GRAPHIC DESIGNER – ZEBRA CREATIVE
We are an independent creative studio that focuses its attention on partnering with clients who have a desire to collaborate with us and who share a passion for what we do.  We believe in brand and the experiences, connections and engagement a truly authentic one can make.
Our creative family is headed by two Labradors, a great creative team, production and service.  Our clients are varied and cross many industries.  The person we are looking for will have a strong desire to work collaboratively and actively contribute to the outcomes we deliver for our clients. If you would like to see our work click here.
We are seeking a talented mid-weight designer who has at least 4 years creative industry experience.
We are looking for a team player who can:
• Take a creative brief and be able to deliver high quality outcomes within timelines and budget
• Lateral thinker and problem solver, open to turning conventional thinking upside down and inside out
• Have the ability to work collaboratively with the team whilst being self-motivated and accountable for outcomes
• Deliver on the project objectives in a timely manner, juggle and spin plates at the same time
• Be hands-on and willing to roll up your sleeves and do what it takes to get the job done
• Possess great attention to detail
• Be comfortable in a flat and non-agency structure that is agile and responsive
• Have a solid understanding of print and digital process and production
• Highly proficient knowledge of Adobe Creative Suite
• Have a willingness to listen and learn with good communication skills
• Has a love of great design and labradors of course.
This opportunity will suit a creative whose main ambition is to create the best possible creative outcomes and be a key player within an experienced creative team.
Salary will be commensurate with skills and experience.  This position is only available to candidates with full working rights in Australia.
If you are up for this exciting challenge and are interested in joining Team Zebra, please apply by outlining your career, experience and submit your folio (via file sharing, if over 10mb) via email to travis@zebracreative.net.au