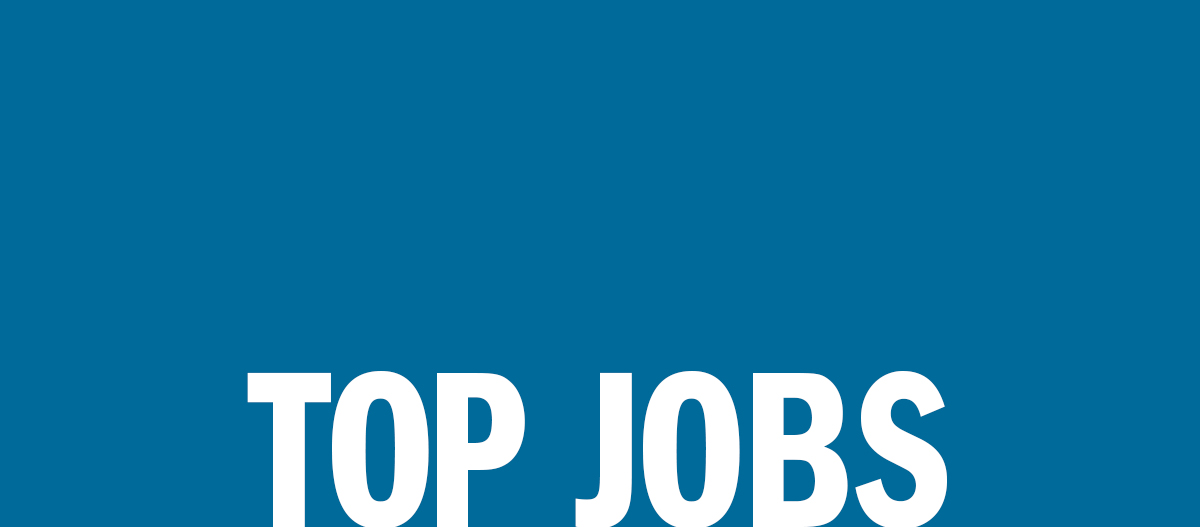 Each week Campaign Brief WA posts positions available within the WA advertising, media & marketing industry. Email martin@campaignbrief.com (please place 'Employment Opportunities' in the subject) with the details of your vacancies by 5.00pm Tuesday for listing on Wednesday.
Listings are FREE for Campaign Brief WA magazine subscribers or $44 (inc. GST) for non-subscribers for a two-week listing. Recruitment consultancies by negotiation.
__________________________________________________________________________________
SEARCH SPECIALIST | DIGITAL MEDIA EXECUTIVE – LONGREACH MEDIA
Longreach Media has had an amazing first twelve months with growth beyond our expectations. As our client list grows, we remain committed to resourcing our agency's service capabilities ahead of client demand. An opportunity now exists for a talented digital media specialist to join our rapidly expanding client service team.
The position requires someone with the ability to plan, implement and manage a range of diverse digital campaigns within the search space, as well as playing a critical role in supporting the team with insights and research.
Applicants will need a sound understanding of search strategies and tactics to assist clients with increasing traffic efficiency, reduce wastage and build active customers through ongoing optimisations.
Experience (minimum 2 years' experience) in google analytics, optimise on-page performance, lead generation, management of organic and paid search campaigns all required. Will be responsible for running technical audits and utilising key SEO tools such as Moz, Ahrefs, Sem Rush, and Search Console.
Other roles and responsibilities include:
• Perform keyword research aligning with client business objectives.
• Optimise existing content and identify new opportunities for growth.
• Provide recommendations and execute strategies for content development that are aligned with SEO/SEM strategies.
• Manage paid search media budgets for Longreach Media clients.
Experience with paid social media campaigns also highly desirable.
Please send expressions of interest to both Angela Nutton, Managing Director (angela@longreachmedia.com.au) and Jon Ricciardone, Partner – Digital (jon@longreachmedia.com.au).
__________________________________________________________________________________
SENIOR ACCOUNT MANAGER – 303 MULLEN LOWE
Have a new year's resolution to change jobs? Or looking for a new opportunity to help clients gain an unfair share of attention?
303 MullenLowe is a different kind of agency beast. We integrate all arms of our industry in one place – creative, design strategy, media, data and technology – to deliver powerful creative solutions that punch well above their weight.
We hire people who scare us, because the status quo scares us more – so if you're a breed apart, you could be just who we're looking for.
We're looking for a Senior Account Manager to work on a portfolio of integrated accounts.
You'll need a real passion for all aspects of traditional and digital advertising, brand building and relationship development. The account portfolio is vast and centred around building, property and shopping centre marketing. It's also very fast paced and requires someone who is highly organised, can manage multiple deadlines and has a strong attention to detail.
This role requires a significant understanding of digital communications, including digital prospecting and remarketing, implementation of always-on and paid social media activity, web development and ongoing management, performance reporting via data visualisation platforms, and use of marketing-technology.
The ability to plan, implement, track and optimise digital communication is a must, along with working with multiple internal and external digital suppliers.
The ideal candidate will have:
• Strong agency experience in a current Senior Business/Account Manager Role or be a rising star looking for the next step in your career.
• A proven track record in an agency environment.
• Sound project management skills to run jobs smoothly, effectively on time and on budget.
• A passion for delivering great creative and design output.
• A strategic thinker who can make a valuable contribution to the strategic planning process.
• Proven understanding of digital communications with the ability to strategize, create, deliver and optimise digital display and social media campaigns.
• Be a pro-active team player who motivates and supports colleagues as well as building a good relationship with the agency teams, department heads and senior management.
• A high degree of initiative and motivation and is keen to take on more responsibility within the agency from business and cultural perspective.
• Strong understanding of client budgets and the ability to forecast and track monthly client revenue.
• Great decision-making skills and a persuasive and confident approach based on experience and knowledge
• Excellent organisational skills, attention to detail and sense of urgency/prioritisation.
• Strong presentation and communication skills with the confidence to present to senior members of the client team.
• Prior experience in the building, property and/or shopping centres sectors preferred but not mandatory.
• A current visa to work in Australia.
If this sounds like you, please send a covering letter and resumé to reception_perth@303mullenlowe.com.au by 5pm Wednesday, January 15.
__________________________________________________________________________________
ACCOUNT MANAGER (3 MONTH CONTRACT) – WUNDERMAN THOMPSON PERTH
Wunderman Thompson is a creative, data and technology business built to inspire growth for its clients. We provide end-to-end solutions through creative, data, commerce, consulting and technology services at a global scale. Wunderman Thompson brings together over 20,000 creatives, data scientists, strategists and technologists in 90 markets. We have a national offering in Australia with offices in Sydney, Melbourne and Perth.
In this dynamic role you will join the team responsible for engaging one of the highest profile clients in WA. You will work across their portfolio of brands ensuring all work developed is best in class and delivered within deadline and budget. You'll work closely with experts from a range of disciplines including strategy, creative, digital, social, technology and shopper marketing.
This is a three month contract but has the potential to evolve into a permanent role for the right candidate.
See all the relevant details and Apply Here.