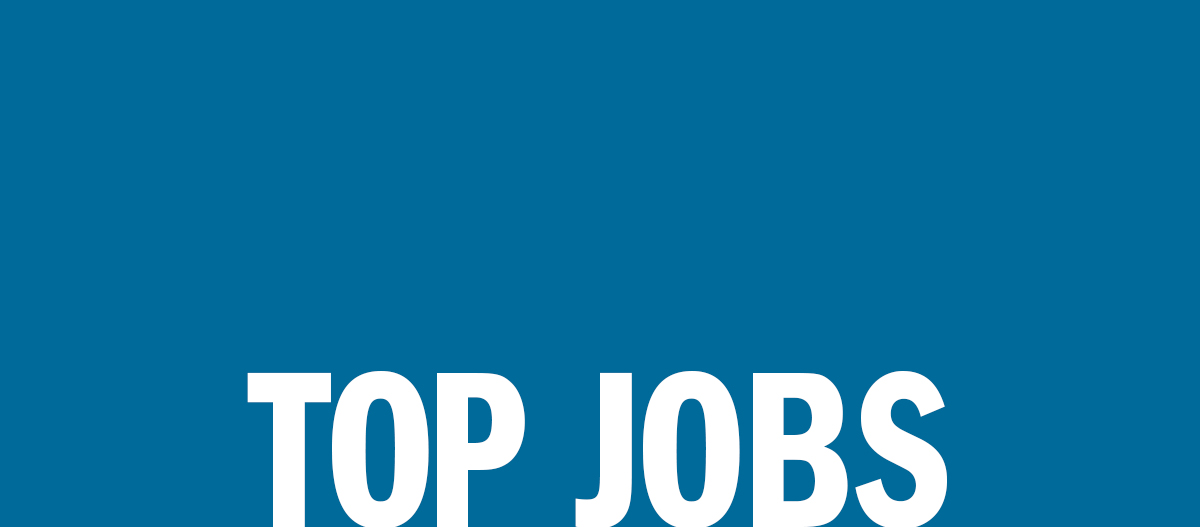 Each week Campaign Brief WA posts positions available within the WA advertising, media & marketing industry. Email martin@campaignbrief.com (please place 'Employment Opportunities' in the subject) with the details of your vacancies by 5.00pm Tuesday for listing on Wednesday.
Listings are FREE for Campaign Brief WA magazine subscribers or $44 (inc. GST) for non-subscribers for a two-week listing. Recruitment consultancies by negotiation.
__________________________________________________________________________________
SALES ASSISTANT – NETWORK 10 PERTH
Masterchef; The Bachelor; The Project; Survivor Australia; Amazing Race Australia: these are the shows that get people talking – and they're at home with many more at Network 10. We're the home of exciting, bold, escapist entertainment served through your screens on the daily.
But enough about us.  It's right there in the title… we're looking for an enthusiastic Sales Assistant to support our best-in-class Sales team.
The Sales Assistant role is responsible for maintaining all aspects of account management support and providing timely and accurate information to the Sales team and their clients.
You'll be doing things like this:
• Daily servicing of advertising client schedules across multiple platforms (linear, digital and VOD) and booking commercial schedules.
• Manage advertisers' sponsorships to ensure that all marketing elements are properly booked.
• Develop strong understanding of Network 10's products and solutions for advertisers.
• Support and enhance agency relationships by monitoring requests and ensuring commercials spots are booked according to guidelines.
• Resolve billing discrepancies to ensure timely payment.
• Participate in projects, preparation of sales materials, and perform other duties as assigned.
This is what you'll bring with you:
• Experience in a similar office-based sales environment.
• A customer-focused, sales orientated approach to meeting client expectations.
• Strong proficiency in Microsoft Office applications.
• Detail oriented, organised, flexible, timely and accurate.
• Excellent written and verbal communication skills.
• Ability to multi-task in a fast-paced environment.
• Strong problem-solving skills, with the ability to adapt and meet deadlines, and ability to stay calm under pressure.
• Exceptional interpersonal skills.
• Genuine willingness to learn and help the team.
Extra brownie points for:
• Previous media experience would be great, but not essential.
• Exposure to IBMS and/or Salesforce systems would be an advantage.
If you are passionate about television and media, have the relevant skills that we're looking for, and want to achieve your full potential, we want to hear from you.
Please apply via our careers page on www.10play.com.au
Network 10 has a strict policy on recruitment agencies, we will not accept agency applications #sorrynotsorry
__________________________________________________________________________________
SEVENTWENTY
SevenTwenty exists to break new ground in making businesses more effective through talent, data, strategy and coaching.
We have been engaged by some really exciting organisations to help fill the following positions:
• Marketing Communications Specialist | Professional Services (Product)
• Digital Marketing Specialist | Professional Services (Product
• Marketing Specialist | Renewable Energy
• Digital Director | Digital Agency
• Operations Director | Agency
• Freelance Account Manager | Creative Agency
• Group Account Director | Creative Agency
• Senior Account Director | Experience
• Agency Business Director | Media Agency
• Senior Account Manager | Media Agency
• Data Analytics Manager | Digital Consultancy
• Digital Strategy Director | Digital Consultancy
• Mid-Level .Net Developer | SaaS Product Company
• Senior Manager – Search | Performance Media Agency
• Paid Social Manager | Performance Media Agency
Connect With SevenTwenty
We start relationships and conversations without preconceived ideas of where the road should take you.
To talk about your future with an experienced Career Advisor, please register your interest HERE and we will aim to get back to you within 24-48hrs.