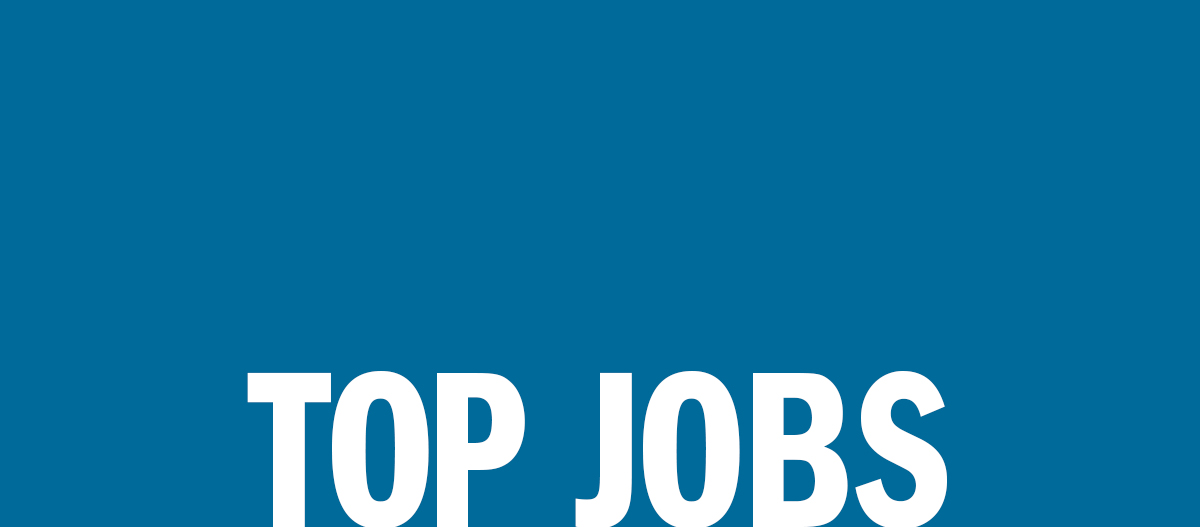 Each week Campaign Brief WA posts positions available within the WA advertising, media & marketing industry. Email martin@campaignbrief.com (please place 'Employment Opportunities' in the subject) with the details of your vacancies by 5.00pm Tuesday for listing on Wednesday.
Listings are FREE for Campaign Brief WA magazine subscribers or $44 (inc. GST) for non-subscribers for a two-week listing. Recruitment consultancies by negotiation.
TRADE MARKETING COORDINATOR – SEVEN WEST MEDIA
As a core member of the marketing team, the purpose of this role is to implement a wide range of trade marketing activities, including but not restricted to trade promotions, events and sponsorship partnerships, promoting the Seven West Media WA assets (Channel 7 Perth, The West Australian, The Sunday Times, thewest.com.au, PerthNow, West Regional Newspapers and Community Newspaper Group).
Main Responsibilities and Duties
• Work with the Head of Trade Marketing in areas of promotions, client events and sponsorships which will help generate new and incremental revenue and enhance the Sales Manager/Client relationships
• Execute trade marketing plan for each calendar year
• Implement client competitions and trade campaigns
• Manage trade marketing content that lives online, in EDMs and in internal and external communication
• Work closely and collaboratively with the advertising department with a focus on supporting revenue initiatives
• Assess trade market and ensure consistency and brand compliance across all sales material
• Deliver internal and external events (trade and other as required)
• Provide ongoing pitch support to the advertising team
• Manage and deliver all post campaign reporting for the Trade Marketing team
• Be available to contribute to sponsorship activations throughout year
• Assist in running school tours
• Work collaboratively with other marketing functions (publicity, promotions, editorial) to generate ideas and share information and knowledge throughout the department to drive a consistent and integrated message to our audience
• Demonstrate and maintain collaborative relationships across the business
• Other duties as reasonably directed
To be successful in this role you will have:
• A marketing university degree 1-2 years in a media / advertising or marketing role
• Strong written and verbal skills
• Strong PowerPoint skills
• Print, television &/or digital media experience will be advantageous
• An understanding of the media sales landscape in Perth Event experience is desirable
• Promotions experience is desirable
If this is you, please apply by submitting your written application to emma.culph@wanews.com.au.
Please include a covering letter outlining why you are expressing interest in the position and what you can bring to the role and a resume detailing your experience.
Any questions regarding the progress of your application please contact People & Culture on (08) 9482 3560.
_____________________________________________________________
DIGITAL DIRECTOR – MATCH & WOOD (FULL SERVICE MEDIA AGENCY)
We are looking for an experienced Digital Director to play a lead role in helping grow our agency. This is a fantastic opportunity for someone who knows their craft but wants to keep learning and pushing the boundaries, grow the team, and have meaningful input into the evolution of this exciting independent agency.
Overview of the role
In this role you will be responsible for leading the digital function in the Perth office covering client digital strategy & execution, performance, and social services. You will work closely with the national digital lead, manage the execution teams, and report to the agency Managing Partners working with them directly on business & product development as required.
Responsibilities
Digital roadmap & delivery
• Analyse client data sources to identify where the opportunity for digital communication lies
• Develop customer segmentation, customer journey mapping and benchmarking
• Develop digital strategies that address our clients' needs
• Manage best-in-class execution by leading the internal execution teams and stepping in to assist when required
• Oversee campaign reporting and ensure we provide meaningful insights and recommendations beyond the base delivery figures
• Develop a measurable return on investment for our clients through tracking sales and other key performance indicators
Client service
• Be a trusted advisor to our clients and build strong relationships with client teams including senior personnel eg. CMO, Head of Digital
• Work to understand our clients' challenges to ensure we provide the right advice in a timely manner
• Assist clients with their digital transformation needs including digital training, in-housing of digital elements, etc
Thought-leadership & product development
• Keep up with trends and technology, and be happy to share your learnings with the agency to help expand team knowledge
• Opportunity to help expand our CX, analytics and performance products and services, with a clear focus on achieving strong results for our clients
• Understand the interplay between digital and offline channels, and use this knowledge to inform your digital planning to ensure holistic, well-rounded responses
Partnerships
• Build & maintain strong relationships with creative agency partners to ensure seamless workflow, exchange of ideas and collaboration
• Build and maintain strong relationships with our digital media partners, from sales teams through to data & analytics specialists
Team & personal growth
• Identify opportunities for your team to take ownership of tasks or projects under your guidance, and develop their knowledge & skills through training and performance feedback
• Take control of your own development, highlighting areas of interest to allow the business to create bespoke training and support that will help you achieve your career goals
• We offer the chance to directly feed into the development of our agency, our product and bespoke processes, so we can continue to deliver against the critical needs of marketers in the current (and increasingly complicated) landscape
Core competencies
• Strong digital experience and understanding of the landscape across performance, social, content, search
• 7+ years experience in a digital role, ideally in an agency environment and having managed teams of people
• Strong client skills and experience dealing with senior stakeholders eg. CMO, Head of Digital
• Ability and confidence to provide strategic digital direction to clients, and turn data & campaign analysis into useful recommendations
• Understanding of the role of channels to meet business objectives
• Great collaboration skills and a desire to work with others to make great things happen
• Strong organisation and project management skills, with the ability to track deliverables and keep projects moving
• Experience with, or an understanding of, traditional media channels will be looked upon favourably
A little bit more about Match & Wood
Match & Wood is focused on delivering brilliant media solutions to help drive business growth for our clients. We provide strategy, planning, buying and data solutions for a suite of local and national clients, including blue chip brands in the Energy, Technology, FMCG, Finance, Insurance, Superannuation and Aged Care sectors.
The agency was founded in late 2017 and has grown to 10 people across offices in Melbourne and Perth. We're incredibly proud of some of our recent accolades including Runner-Up WA Media Agency of the Year 2019, Finalist Mumbrella Emerging Agency of the Year 2019, and Finalist Australian Effie Awards 2019. Based in Leederville, Perth.
If this role interests you please submit your application to lyndelle@matchandwood.com.au
_____________________________________________________________
SEVENTWENTY
SevenTwenty exists to break new ground in making businesses more effective through talent, data, strategy and coaching.
We have been engaged by some really exciting organisations to help fill the following positions:
• Marketing Communications Specialist | Professional Services (Product)
• Digital Marketing Specialist | Professional Services (Product
• Marketing Specialist | Renewable Energy
• Digital Director | Digital Agency
• Operations Director | Agency
• Freelance Account Manager | Creative Agency
• Group Account Director | Creative Agency
• Senior Account Director | Experience
• Agency Business Director | Media Agency
• Senior Account Manager | Media Agency
• Data Analytics Manager | Digital Consultancy
• Digital Strategy Director | Digital Consultancy
• Mid-Level .Net Developer | SaaS Product Company
• Senior Manager – Search | Performance Media Agency
• Paid Social Manager | Performance Media Agency
Connect With SevenTwenty
We start relationships and conversations without preconceived ideas of where the road should take you.
To talk about your future with an experienced Career Advisor, please register your interest HERE and we will aim to get back to you within 24-48hrs.