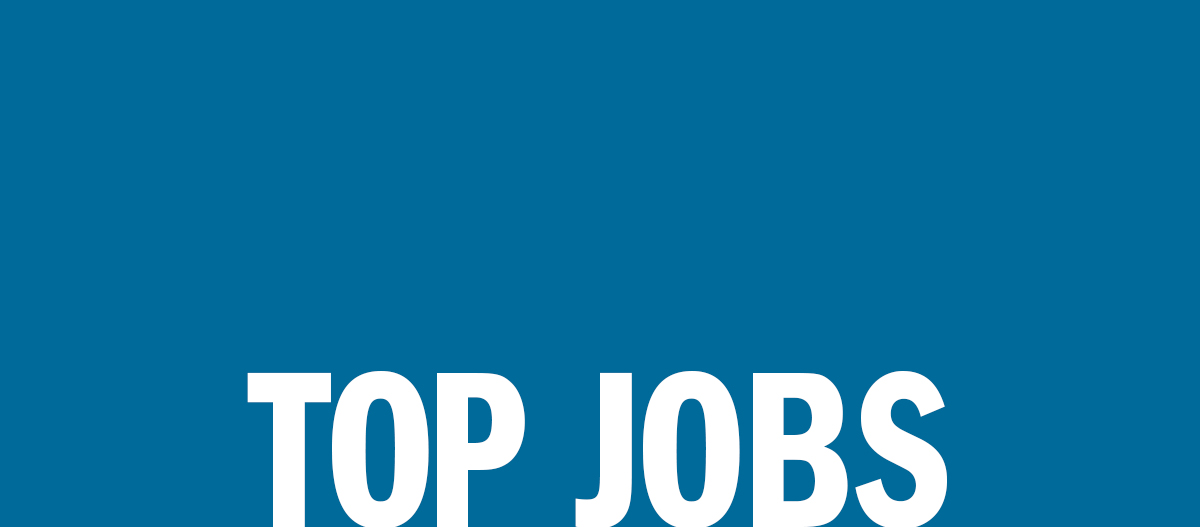 Each week Campaign Brief WA posts positions available within the WA advertising, media & marketing industry. Email martin@campaignbrief.com (please place 'Employment Opportunities' in the subject) with the details of your vacancies by 5.00pm Tuesday for listing on Wednesday.
Listings are FREE for Campaign Brief WA magazine subscribers or $44 (inc. GST) for non-subscribers for a two-week listing. Recruitment consultancies by negotiation.
MARKETING SPECIALIST – SUMMIT HOMES
Are you a passionate and motivated Marketing Specialist?
We are looking for an enthusiastic individual to join our fast paced Group Marketing team. This exciting role exists for a creative, innovative and enthusiastic marketing professional, who is looking for a role to develop their career.
The successful candidate will have an integral role to play in the marketing team. As a senior member you will create, implement and report on marketing strategies that maximise lead generation and drive brand awareness and consideration.
The successful candidate will work on a mix of consumer facing brands and be responsible for all aspects of marketing, including the development and implementation of marketing plans and campaign strategies, development of marketing collateral, digital activity, weekly reporting and day-to-day marketing tasks.
See all the relevant details and apply via Seek.
_____________________________________________________________________________________
DIGITAL DIRECTOR – MATCH & WOOD (FULL SERVICE MEDIA AGENCY)
We are looking for an experienced Digital Director to play a lead role in helping grow our agency. This is a fantastic opportunity for someone who knows their craft but wants to keep learning and pushing the boundaries, grow the team, and have meaningful input into the evolution of this exciting independent agency.
Overview of the role
In this role you will be responsible for leading the digital function in the Perth office covering client digital strategy & execution, performance, and social services. You will work closely with the national digital lead, manage the execution teams, and report to the agency Managing Partners working with them directly on business & product development as required.
Responsibilities
Digital roadmap & delivery
• Analyse client data sources to identify where the opportunity for digital communication lies
• Develop customer segmentation, customer journey mapping and benchmarking
• Develop digital strategies that address our clients' needs
• Manage best-in-class execution by leading the internal execution teams and stepping in to assist when required
• Oversee campaign reporting and ensure we provide meaningful insights and recommendations beyond the base delivery figures
• Develop a measurable return on investment for our clients through tracking sales and other key performance indicators
Client service
• Be a trusted advisor to our clients and build strong relationships with client teams including senior personnel eg. CMO, Head of Digital
• Work to understand our clients' challenges to ensure we provide the right advice in a timely manner
• Assist clients with their digital transformation needs including digital training, in-housing of digital elements, etc
Thought-leadership & product development
• Keep up with trends and technology, and be happy to share your learnings with the agency to help expand team knowledge
• Opportunity to help expand our CX, analytics and performance products and services, with a clear focus on achieving strong results for our clients
• Understand the interplay between digital and offline channels, and use this knowledge to inform your digital planning to ensure holistic, well-rounded responses
Partnerships
• Build & maintain strong relationships with creative agency partners to ensure seamless workflow, exchange of ideas and collaboration
• Build and maintain strong relationships with our digital media partners, from sales teams through to data & analytics specialists
Team & personal growth
• Identify opportunities for your team to take ownership of tasks or projects under your guidance, and develop their knowledge & skills through training and performance feedback
• Take control of your own development, highlighting areas of interest to allow the business to create bespoke training and support that will help you achieve your career goals
• We offer the chance to directly feed into the development of our agency, our product and bespoke processes, so we can continue to deliver against the critical needs of marketers in the current (and increasingly complicated) landscape
Core competencies
• Strong digital experience and understanding of the landscape across performance, social, content, search
• 7+ years experience in a digital role, ideally in an agency environment and having managed teams of people
• Strong client skills and experience dealing with senior stakeholders eg. CMO, Head of Digital
• Ability and confidence to provide strategic digital direction to clients, and turn data & campaign analysis into useful recommendations
• Understanding of the role of channels to meet business objectives
• Great collaboration skills and a desire to work with others to make great things happen
• Strong organisation and project management skills, with the ability to track deliverables and keep projects moving
• Experience with, or an understanding of, traditional media channels will be looked upon favourably
A little bit more about Match & Wood
Match & Wood is focused on delivering brilliant media solutions to help drive business growth for our clients. We provide strategy, planning, buying and data solutions for a suite of local and national clients, including blue chip brands in the Energy, Technology, FMCG, Finance, Insurance, Superannuation and Aged Care sectors.
The agency was founded in late 2017 and has grown to 10 people across offices in Melbourne and Perth. We're incredibly proud of some of our recent accolades including Runner-Up WA Media Agency of the Year 2019, Finalist Mumbrella Emerging Agency of the Year 2019, and Finalist Australian Effie Awards 2019. Based in Leederville, Perth.
If this role interests you please submit your application to lyndelle@matchandwood.com.au
_____________________________________________________________________________________
DIGITAL CAMPAIGN MANAGER – INITIATIVE
An amazing opportunity as a Campaign Manager has arisen at Cadreon, the digital Programmatic Trading arm that sits within the Initiative office in Perth.
Interpublic is the world's 4th largest media agency, employing 47,000 people around the globe with annualized revenue of $7.5 billion (US$). Mediabrands is the Australian subsidiary, containing several business units to which Cadreon and Initiative belong.
The Role
Reporting to the Programmatic Lead you will develop strategic programmatic plans, campaign implementation, insights, reporting and ongoing optimisation.
• Develop strategic programmatic plans for internal and client approval.
• Work directly with Ad Ops, Agency Teams and your internal Client Services team on all elements related to the campaign set up.
• Track, measure and analyse early post launch campaign activities and resolve delivery and performance problems related to set up and technical issues.
• Use DSP and Ad-Server data for daily statistical analysis regarding pacing and performance of your campaigns.
• Ensure campaign pacing status is communicated to your Client Service team.
• Action any relevant optimisations daily to ensure strong campaign performance against client KPIs.
• Through campaign insights, communicate to clients the best possible optimization techniques to ensure client KPIs are met.
About you
You are the type of person that loves analysing numbers, you enjoy learning new things and are constantly asking "Why?"
What skills do you require?
• Bachelor's Degree in Media, Marketing, Communications, Business or a related field
• 1 year+ programmatic experience required
• Very strong Excel skills, data visualization, charting and analysis
• Familiarity with media formats and programmatic tech
• Fundamental knowledge of ad targeting methodologies
• Good understanding of ad networks, exchanges and/or auction marketplaces
• Ability to multi-task with great attention to detail
If you're ready for the next challenge in your career, send your CV to ricardo.carreira@initiative.com
_____________________________________________________________________________________
CINEADS AD CONTENT COORDINATOR – VAL MORGAN
At CINEads, we're a talented and creative group. We're the leaders in local cinema advertising with a comprehensive digital portfolio spanning across Australia. Owned by Val Morgan Cinema Network, we are the leading supplier of local screen advertising representing major exhibitors and independents.
Our companies are experiencing huge growth and reinventing the future of cinema advertising, you'll play an integral part of growing CINEads and making a real difference to our business.
Owned and backed by The HOYTS Group, we're looking for dedicated people who are passionate about our industry and ready for a challenge to join our team.
The Job
We are looking for an enthusiastic and motivated Ad Content Coordinator to join our small but dynamic team. This requires an organized, creative and self motivated person who can assist us in producing exciting and interactive cinema ads for our local clients.
In this multi-faceted role, you will report directly to the Production Manager and Managing Director on a full time, permanent basis.
The primary focus will be coordinating and collecting design elements for our local cinema ads and manage them through the design process from inception to the big screen.
Also key to the role will be reviewing creative briefs and managing creative agencies to ensure deadlines are met and all parties are updated throughout the entire production cycle.
This is a rare opportunity to work in an administrative role in a creative environment.
You will be a communication focused individual that is great at customer service, who loves talking on the phone and managing your own busy workload. You will have strong design aesthetics and the ability to conceptualize and produce simple ad designs in Adobe Photoshop. You will also have strong administration skills, who is comfortable working with spreadsheets and PowerPoint, your attention to detail across the role will be imperative.
Other key responsibilities include:
• Be the first Point of Contact for all cinema ad requirements
• Facilitate the ad production workflow ensuring deadlines, budgets and agreed deliverables are met
• Responsible for coordinating of all design assets, review & edit client briefs and manage creative agencies
• Produce simple storyboards to indicate the ad concept to the client in the initial design stages
• Track resources, costs, 3rd party costs and ensure cinema quality standards are adhered to
• Manage the finance of projects, invoicing and all administration and digital filing is kept up to date
• Work in conjunction with the sales and operational teams to ensure cross-function oversight and ads are sent to cinema screens accurately and on time
• Supporting the national sales team with adhoc tasks and requests
• Assisting with miscellaneous marketing collateral Participate in trade nights and cinema presentations
Who are we looking for?
It goes without saying you'll be a top performer and hard worker. You are highly tenacious, focused, agile, and a team player with a can-do attitude.
We're also looking for someone with:
• Must be highly organized to manage multiple projects and to a high standard whilst keeping all parties updated and ensuring entire production process is complete from inception to screen
• Enjoys talking on the phone and servicing a variety of clients every day
• Superior written and verbal communication skills, with high attention to detail
• Advanced administrative skills and strong time management skills
• Graphic skills with an attention to detail
• Strong aesthetic and conceptual skills
• Ability to work autonomously and under pressure to meet important deadlines
• Intermediate proficiency in Microsoft Office packages
• Flexibility to learn and take on new challenges and demonstrate initiative
Desirable:
• Experience in a related discipline or industry
• Qualification or experience in Graphic Design, experience with Adobe Photoshop & InDesign
• Technical skills regarding video editing and working with footage
Benefits & Culture:
We're proud of our dynamic workforce, our people are everything and we care about each other here. Besides the incredible social events and networking opportunities, people love working at Val Morgan because it's fun, lively with an unbeatable culture. Most importantly, you'll be part of a hardworking & award-winning team who give a damn about what they do!
If you're not sold already, you'll also receive 50c movie tickets and a bunch more amazing perks!
Think you're up for it:
If you would like to join a cohesive team who are passionate about what they do and have a whole lot of fun along the way, then apply now!
Candidates are encouraged to apply without delay, we are looking for someone to start immediately While we take a look at your application, get to know us through our various social media channels.
To apply, please email a copy of your CV with a cover letter to Mikaela Bowles – mbowles@cineads.com.au