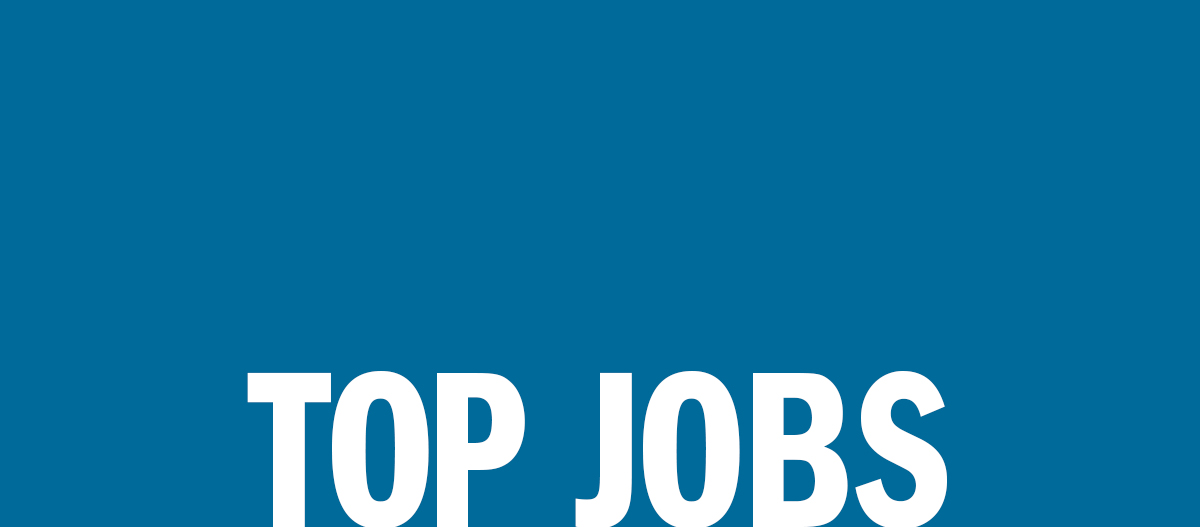 Each week Campaign Brief WA posts positions available within the WA advertising, media & marketing industry. Email martin@campaignbrief.com (please place 'Employment Opportunities' in the subject) with the details of your vacancies by 5.00pm Tuesday for listing on Wednesday.
Listings are FREE for Campaign Brief WA magazine subscribers or $44 (inc. GST) for non-subscribers for a two-week listing. Recruitment consultancies by negotiation.
PEOPLE AND CULTURE OFFICER – BONFIRE
Bonfire is WA's leading independent Google Premier Partner. We are an award-winning digital performance agency that has built an enviable reputation for delivering impressive marketing outcomes for businesses like Water Corporation, REIWA, Betts, Intercontinental Hotel Group and many more iconic brands.
We have an exciting new opportunity to join the Bonfire team as a People and Culture Officer.
In this role, you will be responsible for supporting the execution of Bonfire's people and culture strategies. You will provide support on various HR processes and assist with initiatives that build Bonfire's employee experience, performance and culture.
Reporting to the Head of Operations and working with an external services provider, the People & Culture Officer will actively assist senior leaders, managers and staff across the full range of HR and recruitment-related matters. This is a broad generalist role that requires the successful candidate to be an innovative 'continuous improver' and polisher of systems and processes – as well as a reliable 'go-to' in support of our key people.
Please see more details including position requirements and apply via Seek.
(Recruitment agencies, please don't contact us. Thank you for respecting this request.)
_____________________________________________________________________________________
DIGITAL ACCOUNT EXECUTIVE – BONFIRE
We're Bonfire, Perth's leading digital agency working with some of Australia's favourite brands. We are looking for an exceptional Digital Account Executive to join our talented and award-winning agency. We've been delivering digital solutions since before Google and have an incredible strategy, and digital teams ready to support you.
If you are successful with this application you will play a pivotal role within our company, joining our highly talented Digital Marketing Services Department. You will need to be experienced in digital marketing, client-focused and be able to plan, implement, manage workflow and communicate our industry-leading solutions to our clients.
This is NOT a sales position; it is a marketing results position driven by data and metrics that will show you how your clients are performing.
You will also need the perfect balance of strategic acumen and the ability to pro-actively and reactively communicate with stakeholders. You will need to have the passion and determination to deliver exceptional results working on small to big brand clients.
This is an exciting opportunity to be part of an agency delivering quality at a high service level for our clients across varying industries. Our team is filled with only the best talent in the industry and we want you to match us in experience and expertise.
Please see more details including position requirements and apply via Seek.
(Recruitment agencies, please don't contact us. Thank you for respecting this request.)
_____________________________________________________________________________________
DIGITAL DIRECTOR – MATCH & WOOD (FULL SERVICE MEDIA AGENCY)
We are looking for an experienced Digital Director to play a lead role in helping grow our agency. This is a fantastic opportunity for someone who knows their craft but wants to keep learning and pushing the boundaries, grow the team, and have meaningful input into the evolution of this exciting independent agency.
Overview of the role
In this role you will be responsible for leading the digital function in the Perth office covering client digital strategy & execution, performance, and social services. You will work closely with the national digital lead, manage the execution teams, and report to the agency Managing Partners working with them directly on business & product development as required.
Responsibilities
Digital roadmap & delivery
• Analyse client data sources to identify where the opportunity for digital communication lies
• Develop customer segmentation, customer journey mapping and benchmarking
• Develop digital strategies that address our clients' needs
• Manage best-in-class execution by leading the internal execution teams and stepping in to assist when required
• Oversee campaign reporting and ensure we provide meaningful insights and recommendations beyond the base delivery figures
• Develop a measurable return on investment for our clients through tracking sales and other key performance indicators
Client service
• Be a trusted advisor to our clients and build strong relationships with client teams including senior personnel eg. CMO, Head of Digital
• Work to understand our clients' challenges to ensure we provide the right advice in a timely manner
• Assist clients with their digital transformation needs including digital training, in-housing of digital elements, etc
Thought-leadership & product development
• Keep up with trends and technology, and be happy to share your learnings with the agency to help expand team knowledge
• Opportunity to help expand our CX, analytics and performance products and services, with a clear focus on achieving strong results for our clients
• Understand the interplay between digital and offline channels, and use this knowledge to inform your digital planning to ensure holistic, well-rounded responses
Partnerships
• Build & maintain strong relationships with creative agency partners to ensure seamless workflow, exchange of ideas and collaboration
• Build and maintain strong relationships with our digital media partners, from sales teams through to data & analytics specialists
Team & personal growth
• Identify opportunities for your team to take ownership of tasks or projects under your guidance, and develop their knowledge & skills through training and performance feedback
• Take control of your own development, highlighting areas of interest to allow the business to create bespoke training and support that will help you achieve your career goals
• We offer the chance to directly feed into the development of our agency, our product and bespoke processes, so we can continue to deliver against the critical needs of marketers in the current (and increasingly complicated) landscape
Core competencies
• Strong digital experience and understanding of the landscape across performance, social, content, search
• 7+ years experience in a digital role, ideally in an agency environment and having managed teams of people
• Strong client skills and experience dealing with senior stakeholders eg. CMO, Head of Digital
• Ability and confidence to provide strategic digital direction to clients, and turn data & campaign analysis into useful recommendations
• Understanding of the role of channels to meet business objectives
• Great collaboration skills and a desire to work with others to make great things happen
• Strong organisation and project management skills, with the ability to track deliverables and keep projects moving
• Experience with, or an understanding of, traditional media channels will be looked upon favourably
A little bit more about Match & Wood
Match & Wood is focused on delivering brilliant media solutions to help drive business growth for our clients. We provide strategy, planning, buying and data solutions for a suite of local and national clients, including blue chip brands in the Energy, Technology, FMCG, Finance, Insurance, Superannuation and Aged Care sectors.
The agency was founded in late 2017 and has grown to 10 people across offices in Melbourne and Perth. We're incredibly proud of some of our recent accolades including Runner-Up WA Media Agency of the Year 2019, Finalist Mumbrella Emerging Agency of the Year 2019, and Finalist Australian Effie Awards 2019. Based in Leederville, Perth.
If this role interests you please submit your application to lyndelle@matchandwood.com.au
_____________________________________________________________________________________
DIGITAL CAMPAIGN MANAGER – INITIATIVE
An amazing opportunity as a Campaign Manager has arisen at Cadreon, the digital Programmatic Trading arm that sits within the Initiative office in Perth.
Interpublic is the world's 4th largest media agency, employing 47,000 people around the globe with annualized revenue of $7.5 billion (US$). Mediabrands is the Australian subsidiary, containing several business units to which Cadreon and Initiative belong.
The Role
Reporting to the Programmatic Lead you will develop strategic programmatic plans, campaign implementation, insights, reporting and ongoing optimisation.
• Develop strategic programmatic plans for internal and client approval.
• Work directly with Ad Ops, Agency Teams and your internal Client Services team on all elements related to the campaign set up.
• Track, measure and analyse early post launch campaign activities and resolve delivery and performance problems related to set up and technical issues.
• Use DSP and Ad-Server data for daily statistical analysis regarding pacing and performance of your campaigns.
• Ensure campaign pacing status is communicated to your Client Service team.
• Action any relevant optimisations daily to ensure strong campaign performance against client KPIs.
• Through campaign insights, communicate to clients the best possible optimization techniques to ensure client KPIs are met.
About you
You are the type of person that loves analysing numbers, you enjoy learning new things and are constantly asking "Why?"
What skills do you require?
• Bachelor's Degree in Media, Marketing, Communications, Business or a related field
• 1 year+ programmatic experience required
• Very strong Excel skills, data visualization, charting and analysis
• Familiarity with media formats and programmatic tech
• Fundamental knowledge of ad targeting methodologies
• Good understanding of ad networks, exchanges and/or auction marketplaces
• Ability to multi-task with great attention to detail
If you're ready for the next challenge in your career, send your CV to ricardo.carreira@initiative.com