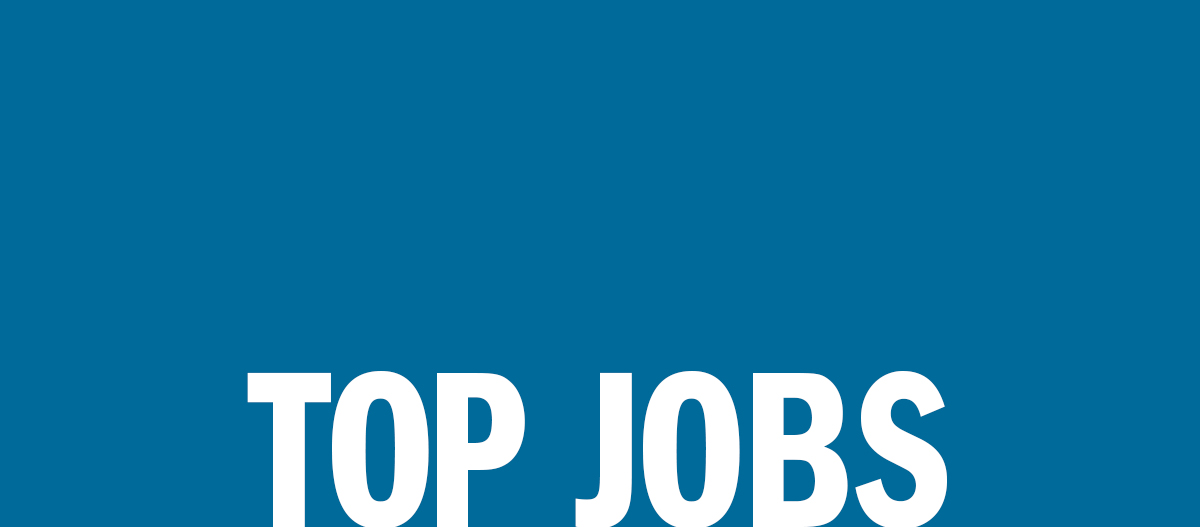 Each week Campaign Brief WA posts positions available within the WA advertising, media & marketing industry. Email martin@campaignbrief.com (please place 'Employment Opportunities' in the subject) with the details of your vacancies by 5.00pm Tuesday for listing on Wednesday.
Listings are FREE for Campaign Brief WA magazine subscribers or $44 (inc. GST) for non-subscribers for a two-week listing. Recruitment consultancies by negotiation.
CAMPAIGN IMPLEMENTATION COORDINATOR – THE STUDIO AT SOUTHERN CROSS AUSTEREO
Southern Cross Austereo is all about delivering absolutely engaging entertainment solutions across an unrivalled portfolio of multimedia brands with the biggest shows, best talent and most exciting events across Australia. We look far and wide to employ a diverse workforce – we all bring something a little bit different – and in return we give you everything you need to bring your best self to work.
SCA  is looking for an enthusiastic and highly motivated individual to join The Studio team at Southern Cross Austereo in Perth – working across the Hit Network (hit92.9), Triple M Network (mix94.5) and PodcastOne brands in the role of Campaign Implementation Coordinator.
The Studio at SCA is the commercial creative services department of the business, assisting the Sales team to solve client challenges.
The Campaign Implementation Coordinator is primarily responsible for working with the Campaign Ideas Manager & Campaign Ideas Coordinator to interpret briefs, develop creative solutions, brief in content and promotions teams, and implement sold activity.
The role is designed to successfully oversee a campaign idea from conception to execution, supporting the Campaign Ideas Manager and Coordinator.
Based in our Perth office and reporting to the Head of The Studio, this role is primarily tasked with project managing and implementing integrated marketing campaigns for our advertising clients. Event Management is a highly critical aspect to this role so experience in this area would be well regarded. They must also have strong attention to detail, be able to think on their feet, and be able to identify problems and implement solutions, while working collaboratively across all teams.
This role is a member of the Local Studio team and therefore requires successful collaboration between the other members of 'The Studio' in their local market, as well Local Account Management and Sales Support teams.
Most of all, SCA is a values driven organisation. If you genuinely live and breathe our values, you'll be a perfect fit for SCA. We collaborate, take initiative, maximise creativity, have courage and act with integrity.
Still not convinced?
SCA has plenty of perks including a focus on work-life balance, health insurance discounts, plenty of room for internal progression, workplace banking programs, concert tickets, footy tickets, special client discounts throughout the year, rooftop gigs, social gatherings – the list goes on!
Keen? Apply now by submitting your resumé and cover letter via the SCA Careers website. 
Closing date 29/07/2019.
_____________________________________________________________________________________
MULTIMEDIA SPECIALIST (MARKETING) – IMAGESEVEN
Opportunity to join a dynamic team of marcom professionals
imageseven is a marketing communications firm dedicated to servicing the education sector in Australia and around the globe. As leaders in the education marketing space, we partner with some of the country's top educational institutions. Working in teams, we celebrate wins and create maximum possible impact for our clients. imageseven prides itself on a positive work culture.
If you are seeking a responsible role in a fast-paced team environment, focused on excellence and committed to your personal and professional growth, this job could be for you.
About the role
The role is based at imageseven's Subiaco office and is ideal for an energetic, organised and driven individual. You will be responsible for delivering positive communication outcomes that support our clients' strategic and operational objectives.
Skills that will be needed in the role
• Web design (UI/UX design)
• Web development (HTML, CSS, Javascript coding)
• Developing websites in WordPress.org CMS (PHP coding)
• Graphic design using Adobe InDesign, Illustrator and Photoshop
• Strong understanding of SEO best practice
• Experience using Google Analytics and reporting
• Strong problem-solving skills
Success in this role requires great project management and the ability to build rapport/relationships with staff, clients and suppliers. We are looking for a team player who is:
• autonomous and can take ownership of projects
• professional and customer focused
• has marketing experience
• has experience using Google and Facebook ads
• has experience using Hubspot and marketing automation
• video production using Adobe Premiere Pro
• great at multi-tasking and enjoys a busy office environment
The successful applicant will meet the following criteria:
• is eligible to work in Australia
• has minimum two years' experience in a similar marketing role
• a tertiary qualification in marketing, graphic design or web development.
To apply, email your resume and a cover letter outlining your suitability to the role to recruitment@imageseven.com.au.  
_____________________________________________________________________________________
GRAPHIC DESIGNER / FINISHED ARTIST – WUNDERMAN THOMPSON
WundermanThompson is searching for a talented and dynamic Studio person to take on a permanent position beginning in July 2019.
Yup, we actually have an opening here. I know, right. Never happens.
Anyway, the person we're looking for will be able to work with tight brand guidelines, tight deadlines, and an even tighter-knit team of great people. You'll also be given plenty of opportunity to spread your wings and hog the spotlight by creating exciting and original design when required. It goes without saying that an awareness and appreciation of good design and typography is essential.
A real all-rounder, you'll possess energy, drive, personality and the ability to work above a bar without visiting said bar before midday. We want you to jump in with both feet and bring some life and vibrancy into the look of all our work across some of Perth's largest and most respected clients, including RAC, Western Power, DFES (Department of Fire & Emergency Services), Homebuyers Centre and more.
This role would perfectly suit someone willing to high-five more responsibility. Probably someone keen to put their mark on an agency and prove to their old boss just what they can do!
Because ultimately the plan is to build and grow your own department. And to do so, you will be working directly with our Creative Director to build a real tonal look and feel for the agency and our clients.
But enough about you. Let's talk about us. WundermanThompson is a busy, vibrant and integrated advertising agency based in the exciting area of Wolf Lane, Perth CBD. Above a bar.
We also work closely with our national offices in Sydney and Melbourne – sharing resources and briefs on a regular basis. It's an exciting place to be, and is the only agency in Perth that actively operates and utilises its national and international network connections. There's not a day that goes by that we don't have a video conference with some smart planners or creatives from over there.
So, if you're ready to get stuck in and take things up a notch, here are the finer details;
Key tasks/responsibilities
• To create layouts and design concepts as well as set up print ready artwork.
• To work as design lead on new campaigns and with/for the Creative Dept, taking concepts through to finished art.
• To provide basic/mid-level retouching skills.
• To fully understand, uphold and implement our clients brand guidelines to ensure consistent and efficient artwork set up.
• Ability to prioritise work, whilst under time constraints/pressure but ensuring accuracy and applying attention to detail.
• Ability to clearly and accurately brief freelance resources on set tasks. Proofing amends.
• To produce and help with the production of presentations, visuals and mock-ups for presentations.
• To add value wherever possible and go that extra mile to get the job done.
Knowledge and abilities
• Technical and graphic design skills in artwork assembly with a strong eye for detail.
• Mac proficient in Adobe Creative Suite 2019 and QuickPrint.
• Ability to efficiently manage your own time.
• Ability to communicate clearly and concisely, project your own point of view.
• Have a thorough working knowledge and compliance of studio procedures and guidelines.
• Exhibit a high level of integrity and honesty in your dealings with colleagues, suppliers and clients.
• An ability to expect the unexpected, roll with the punches and stay in control whilst remaining part of a team (ie Minimal freaks-outs and no going AWOL).
Other considerations
• The level of work can vary between churn and burn mac amends to detailed graphic design development. Be prepared.
• Ability to present your own concepts.
• Illustration skills would be a very nice to have, as would digital design experience.
• More and more clients are asking for presentations and templates in Keynote, Word and Powerpoint. Knowing your way around these would be a plus.
• Did we mention attention to detail?
If you're interested in taking the next step in your awesomely promising career, send your CV to joe.hawkins@wundermanthompson.com
_____________________________________________________________________________________
GRAPHIC DESIGNER – DISCUS PRINT & SIGNAGE
As the State's original and leading large format printer we have the privilege of working with Perth's biggest brands and events.
A rare opportunity has arisen for an innovative, results-orientated individual to be an integral part of driving and delivering our graphic design service.
You'll work both 'in' the business and 'on' the business – conceptualising and designing client artwork, as well as working with the Marketing Manager on delivering a range of Discus Print & Signage visual communications.
Your talent will shine with leading a range of exciting projects we have in the works!
For more info, and how to apply, check out https://discus.com.au/graphic-designer/.
_____________________________________________________________________________________
ACCOUNT MANAGER, SENIOR ACCOUNT MANAGER OR PLANNER – BLOCK
We're looking for a rock solid Account Manager or a Senior AM/Planner who, like us, is curious enough to be continuously questioning the status quo; someone who wants to challenge and—more importantly—be challenged.
We're looking for someone who doesn't always have the answers, but has the unwavering determination to seek them.
We're looking for someone who looks at communications in a strategic way; someone who not only wants to run campaigns, but also wants to play a central role in creating brands from the ground up.
But firstly, let us introduce ourselves; we're Block and we're committed to 'branding business not as usual'. We have a purpose—an unapologetically grandiose one—it is: To save the world from ill-considered capitalism. Yes, we create communications of all descriptions, but what we really do is work with our clients to take their businesses to a better place.
So, how's that different to any other agency?
Well, for starters, we're not sure we are an agency—at least not in any traditional sense. We are a bunch of highly motivated individuals from truly diverse backgrounds who are dedicated to the power of collaboration. We embrace change and help our clients navigate it. And we're looking for someone who gets this.
Chances are you've spent a few years working in a more traditional environment, as either a planner or in account service, and can appreciate that there must be another way to approach 'The Business'.
You're excited by the opportunity to work in a small, independent team and to have direct impact on all we produce; whether it's a strategic plan, a tactical advertising campaign or a new brand launch.
You'll bring with you strong project management skills and the ability to, paradoxically, work independently within a highly-collaborative environment.
If your interest has been suitably piqued, and would like more information on the role, please visit blockbranding.com/careers or contact us via careers@blockbranding.com — we would love to hear from you. 
_____________________________________________________________________________________
DIGITAL CAMPAIGN EXECUTIVE – INITIATIVE
An amazing opportunity as a Campaign Executive has arisen at Cadreon, the digital Programmatic Trading arm that sits within the Initiative office in Perth.
Interpublic is the world's 4th largest media agency, employing 47,000 people around the globe with annualized revenue of $7.5 billion (US$). Mediabrands is the Australian subsidiary, containing several business units including Cadreon and Initiative.
The Role
Reporting to the Programmatic Lead you will support digital campaign implementation, insights, reporting and optimisation.
· Work directly with Ad Ops, Agency Teams and your internal Client Services team on all elements related to the campaign set up.
· Track, measure and analyze early post launch campaign activities and resolve delivery and performance problems related to set up and technical issues.
· Use DSP and Ad-Server data for daily statistical analysis regarding pacing and performance of your campaigns.
· Ensure campaign pacing status is communicated to your Client Service team.
· Action any relevant optimisations daily to ensure strong campaign performance against client KPIs.
· Through campaign insights, communicate to clients the best possible optimization techniques to ensure client KPIs are met.
About you
You are the type of person that loves analysing numbers, you enjoy learning new things and are constantly asking "Why?"
What skills do you require?
· Suited to individuals with less than 2 years' experience
· Bachelor's Degree in Media, Marketing, Communications, Business or a related field
· Good Excel skills, data visualization, charting and analysis
· Willingness to learn
· Good organisation skills
· Ability to multitask with great attention to detail
· Ability to work collaboratively as part of a cross-functional team
· Positive attitude.
If you're ready for the next challenge in your career, send your CV to Ashton.Wills@initiative.com
_____________________________________________________________________________________
CLIENT LEADER (6 MONTH MATERNITY CONTRACT) – CARAT
Carat is seeking a Client Leader to assist the business in driving stronger client relationships over a 6 month contract role.
The role of a Client Leader is pivotal. It is a role that requires strong leadership and contributes to the overall profitable running of the agency. Client Leaders form part of the Management Team and are required to participate as needed in New Business pitching.
Responsibilities:
·         Thorough understanding of the industries in the client portfolio, in particular the business challenges faced in the market
·         To hold trusted relationships with Senior Clients across the client business
·         To work closely with the agency/ies Group Account Director to ensure an effective media and creative working relationship
·         Comprehensive understanding of the breadth of the Carat and Dentsu offering to capitalize on opportunities to deliver growth by extending our client footprint into the OM ·         To develop strong working relationships with Senior OM stakeholders
·         Maintain strong senior relationships with Media Owners across all major media outlets
·         Lead POC for Carat Global and Regional teams as required on Global clients
·         To drive the result of the client sentiment surveys ie. TRR, Navigare, Maximised across the team
·         Responsibility for contract maintenance, compliance and PRIP outcomes working with procurement as required
·         Accountability for the delivery of team annual budget including revenue and associated team costs
·         To effectively manage a team to ensure a high standard of People Management in the areas of recruitment, performance reviews, development planning and training
·         To be an active member of the local market Management Team working to drive local business initiatives
·         To work with MD/GM/Head of Digital and New Business Team to pitch for new clients
Attributes:
·         Strong communication skills – written and verbal
·         Ability to manage a large and diverse team of people
·         Excellent client service skills – the ability to gain trust and confidence
·         A business orientated approach to running a portfolio
·         To able to lead both vertically and horizontally across the agency
At Carat we have 5 values that we want all employees to embrace – Collaboration, Responsibility, Ambition, Pioneering and Agile –  our values are a shared set of beliefs that define what is important to us.
We expect our employees to demonstrate these values both internally and externally with clients and the media.
For further information please reach out to Michelle Testa, General Manager Carat WA michelle.testa@carat.com, or apply directly with Pat Fairbrother, Dentsu Talent Acquisition Advisor Pat.Fairbrother@dentsuaegis.com
_____________________________________________________________________________________
INTERMEDIATE / SENIOR FRONT-END WEB DEVELOPER – CAFFEINATE DIGITAL
Caffeinate Digital is a full-service digital marketing agency operating in Perth, Western Australia. We provide web hosting, web development, marketing, consulting and business growth solutions to a range of medium to large clients throughout Australia.
Our awesome offices are located in Leederville, where our team enjoy a fun, collaborative and border-line quirky work-life-balance.
As a fast-growing agency, Caffeinate Digital offers a range of advancement opportunities for career-minded people.
We currently have a vacancy for an Intermediate / Senior Front End Developer.
Please see all the relevant details and apply via Seek.