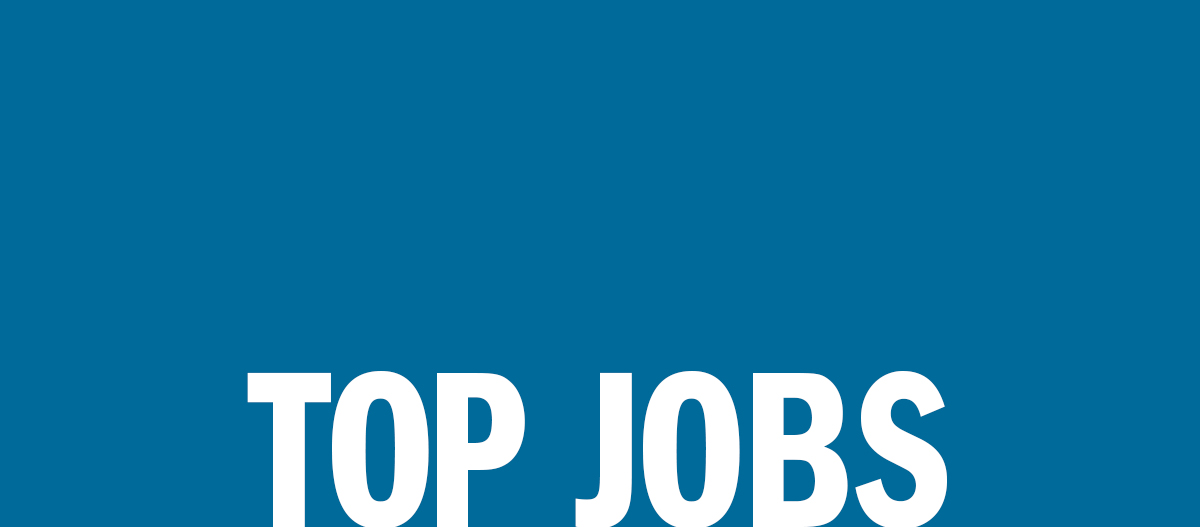 Each week Campaign Brief WA posts positions available within the WA advertising, media & marketing industry. Email martin@campaignbrief.com (please place 'Employment Opportunities' in the subject) with the details of your vacancies by 5.00pm Tuesday for listing on Wednesday.
Listings are FREE for Campaign Brief WA magazine subscribers or $44 (inc. GST) for non-subscribers for a two-week listing. Recruitment consultancies by negotiation.
GRAPHIC DESIGNER – DISCUS PRINT & SIGNAGE
As the State's original and leading large format printer we have the privilege of working with Perth's biggest brands and events.
A rare opportunity has arisen for an innovative, results-orientated individual to be an integral part of driving and delivering our graphic design service.
You'll work both 'in' the business and 'on' the business – conceptualising and designing client artwork, as well as working with the Marketing Manager on delivering a range of Discus Print & Signage visual communications.
Please see all the relevant details and how to apply HERE.
_____________________________________________________________________________________
SALES COORDINATOR – VAL MORGAN GROUP WA
Who Are We?
We're not like other companies. Val Morgan Group in WA incorporates both Val Morgan Cinema Network and Val Morgan Outdoor. We offer unparalleled platforms for our clients to showcase their brand, delivering the best in audience engagement. Backed and owned by The HOYTS Group, we stand by our "FIERCE" values to be the most effective communication network in Australia and New Zealand.
The Opportunity
Val Morgan Group has a rare opportunity for a Sales Coordinator to join our growing Sales Team in Perth.
We are seeking an enthusiastic and driven individual who is passionate, willing to learn and excited about a career in Media with both VMO and Val Morgan. This is a sales role for someone looking to get into media sales and learn all aspects of media to develop a long-term sales career.
This is a rare opportunity to join one of Australia's leading media organisations and grow your career in media sales.
Besides the incredible social events and networking opportunities, people love working at Val Morgan because it's fun and dynamic with an unbeatable culture. Most importantly, you'll be part of a hardworking and supportive team who give a damn about what they do!
If you're not sold already, you'll also receive 50c movie tickets for 2 people and a bunch more amazing perks!
For further details and to apply, please visit our Careers website today, and in the meantime check out our social media pages.
Applications close upon appointment of the successful applicant.
Please note that only those applicants that meet the selection criteria and deemed suitable will be contacted to discuss their application. Confidentiality is assured.
_____________________________________________________________________________________
ACCOUNT MANAGER, SENIOR ACCOUNT MANAGER OR PLANNER – BLOCK
We're looking for a rock solid Account Manager or a Senior AM/Planner who, like us, is curious enough to be continuously questioning the status quo; someone who wants to challenge and—more importantly—be challenged.
We're looking for someone who doesn't always have the answers, but has the unwavering determination to seek them.
We're looking for someone who looks at communications in a strategic way; someone who not only wants to run campaigns, but also wants to play a central role in creating brands from the ground up.
But firstly, let us introduce ourselves; we're Block and we're committed to 'branding business not as usual'. We have a purpose—an unapologetically grandiose one—it is: To save the world from ill-considered capitalism. Yes, we create communications of all descriptions, but what we really do is work with our clients to take their businesses to a better place.
So, how's that different to any other agency?
Well, for starters, we're not sure we are an agency—at least not in any traditional sense. We are a bunch of highly motivated individuals from truly diverse backgrounds who are dedicated to the power of collaboration. We embrace change and help our clients navigate it. And we're looking for someone who gets this.
Chances are you've spent a few years working in a more traditional environment, as either a planner or in account service, and can appreciate that there must be another way to approach 'The Business'.
You're excited by the opportunity to work in a small, independent team and to have direct impact on all we produce; whether it's a strategic plan, a tactical advertising campaign or a new brand launch.
You'll bring with you strong project management skills and the ability to, paradoxically, work independently within a highly-collaborative environment.
If your interest has been suitably piqued, and would like more information on the role, please visit blockbranding.com/careers or contact us via careers@blockbranding.com — we would love to hear from you. 
_____________________________________________________________________________________
DIGITAL ACTIVATION MANAGER – EDITH COWAN UNIVERSITY
Brand and Marketing, Joondalup Campus • $100,036 to $112,874 p.a. • Ongoing, Full-time
This is an exciting role for someone with a passion for Digital Marketing and the experience to match.
Reporting to the Manager, Digital Marketing and Analytics, you will be responsible for overseeing the development and implementation of digital marketing, social media, search and marketing audience and automation strategies to grow student enrolments.
Please see all the relevant details and apply via the ECU Employment Opportunities website.