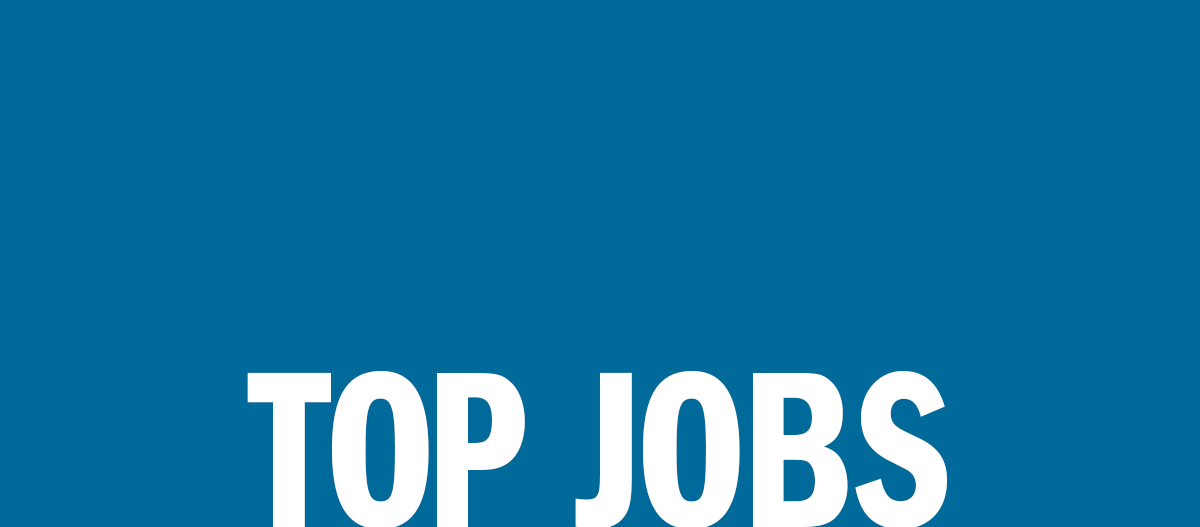 Each week Campaign Brief WA posts positions available within the WA advertising, media & marketing industry. Email adam@campaignbrief.com and kim@campaignbrief.com (please place 'Employment Opportunities' in the subject) with the details of your vacancies by 5.00pm Tuesday for listing on Wednesday.
__________________________________________________________________________________
Slick Design – Graphic Designer
We are a busy creative design studio in West Perth, and we're looking for an experienced graphic designer to join our growing team.
An excellent opportunity is available, for the right candidate to showcase your skills, including brand development, website design, digital campaigns, and various corporate reports & brochures.
Key attributes:
• A solid understanding of graphic design for web and print, with a natural flair creating outstanding solutions.
• A professional working level knowledge using Adobe CC, including InDesign, Illustrator, XD and Photoshop.
• Good UI/UX knowledge.
• Minimum 1 year experience, in a commercial environment, having worked on print and digital projects.
• Agile, and strong attention to detail, work well under pressure, and able to meet tight deadlines.
• Courteous and professional communication skills.
Working in a modern, open-plan studio, the successful candidate will receive an attractive package, be given support, and the opportunity to expand your skillset.
Please DO NOT apply if you are not in Australia, or do not have the right to work in Australia, thank you.
If this is you, please send your resume, portfolio and cover letter to: hello@slickdesign.com.au
Attention recruitment agencies – please DO NOT get in contact.
__________________________________________________________________________________
The Marketing Mix – Paid Search & Social Specialist
The Marketing Mix is a full-service marketing agency that has been in operation for 23 years. Recent sustainable growth in an unpredictable market has given us the opportunity to look for an experienced & enthusiastic Paid Search Specialist.
The TMM Client Services Team work very closely together to deliver the best outcomes for our clients. We're looking for someone who can excel in a team environment by fostering close relationships internally and externally. We work with a range of industries including automotive, building & real estate, research foundations, and small businesses. These services we provide to our clients include Digital, TV, Radio, Creative, Graphic Design, and Strategic Consultancy, plus many more.
The successful applicant must have a solid, up-to-date knowledge of the digital space and social media marketing platforms. Experience working in an agency is preferred and being qualified in marketing or communications is seen as essential. You will need to be self-motivated, have exceptional communication skills, show initiative and be able to work well within a team environment.
JOB REQUIREMENTS include but are not limited to:
• Working on organic media campaigns across social channels such as Instagram, TikTok, Facebook, and LinkedIn.
• Build, Manage and Optimise paid Google, Facebook, LinkedIn, and TikTok Campaigns.
• Conduct, measure, and implement A/B tests for ad copy and audience targeting.
• Perform traffic analysis in Google Analytics related to paid digital traffic and other sources/mediums.
• Conduct Digital Audits of potential clients, analyse their business goals, and translate into a digital proposal with recommendations.
• Experience in implementing all aspects of SEO.
• Basic understanding of WordPress websites.
• Experience and competency in Google Analytics, Google Tag Manager, Google Search Console, Google Data Studio, and SEMRush.
• Liaising with clients and external stakeholders to provide and implement recommendations.
• Presenting to clients (both on and off site)
• Basic admin tasks such as invoicing and purchase orders
Bonus if you have:
• Experience with social scheduling tools such as Hootsuite or Falcon
• Experience using Canva
• Experience using Shopify
• Experience in any job management system
• Experience with the Adobe Suite (graphic design)
• Worked in an Agency environment before
• Experience in the Automotive Industry
About Us:
• Central Location close to train and bus stops, cafes, and shops
• A great team environment with frequent team social events
• Flexible working arrangements possible
• Room for growth within the agency for the right candidate
This is a full-time position and salary will reflect experience and skills.
All applications must be addressed to Rob Korda – Client Service Director, including a covering letter and complete resume.
Applicants must hold the right to work in Australia.
__________________________________________________________________________________
Cooch Space
Cooch is now a hybrid workplace, which means that we have some highly creative space for rent. Ideal for freelancers, lonely sole operators, or people like us. There's a nice big window in each office, free parking and free internet. Sometimes there's even coffee, and there's a boardroom in case you ever have a real meeting ever again.
Nice people only please. Approximate individual room dimensions are below or you can combine a couple. There is nothing remotely modern about our place but it's a very nice place to work. Email info@cooch.com.au.
1. 4m x 3m
2. 4m x 2.7m
3. 2.9m x 2.9m.
4. 3.8m x 3.4m
__________________________________________________________________________________