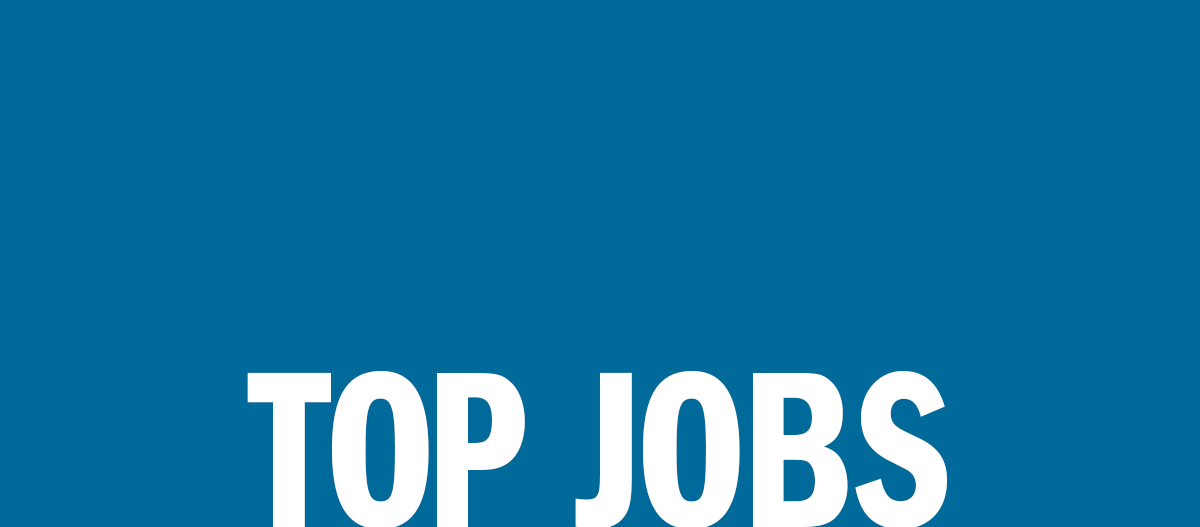 Each week Campaign Brief WA posts positions available within the WA advertising, media & marketing industry. Email adam@campaignbrief.com and kim@campaignbrief.com (please place 'Employment Opportunities' in the subject) with the details of your vacancies by 5.00pm Tuesday for listing on Wednesday.
__________________________________________________________________________________
Scotts – Senior Graphic Designer
Description
We are seeking an outstanding design talent to join our busy design studio. As a team we walk in the door, roll up our sleeves and are committed to producing fab work with great clients. We offer a competitive salary and support career growth. For the right person there's an awesome opportunity to apply your potential and grow with us.
About you
You need to love design and be able to understand and value the needs of your clients and colleagues. You are a problem solver and obsess over the small details so that you can craft successful outcomes.
About Scotts
We are a forward thinking and progressive design and print company that operates to the highest international standards with leading Australian clients.
Our values include:
• PRIDE – proud of where we work and who we work with.
• PASSION – a love for what we do.
• PURPOSE – results move us forward.
We believe in a holistic approach to design so that we provide the best solutions.
About the role
We are looking for a leader in Graphic Design to join our team and play an integral role to support the growth of our brand and clients. This person will have 7+ years experience across diverse industries and be able to manage and provide direction for the design team. You're an independent thinker with solid understanding of design processes from concept development to final delivery. You possess strong attention to detail and can confidently make design decisions and manage teams to meet hard deadlines.
We are seeking a motivated and talented individual who has demonstrated creative experience across digital and print with the ability to develop design concepts for print, corporate documents, branding, promotional publications, display material, information design and other print and communication media.
Job Description
• As a Senior Graphic Designer you will manage multiple brand guidelines and brand identities, providing specialist design advice and providing quality assurance of all creative deliverables
• Produce creative assets across a wide range of online and print formats and deliver from concept to finished art designing and producing creative assets for websites, socials, digital, print, banners and presentations.
• Support the output of the design team and ensure program of work is delivered on time by collaborating with the Design Manager and Creative Director.
• Work directly with clients and stakeholders to understand business objectives, scope design requirements and provide marketing solutions.
• Apply an understanding of usability and navigation requirement issues and integrate these into design concept across all platforms e.g. social, mobile, app, website as well as print and liaise with developers and external suppliers where needed.
Technical skills required
• Expert level graphic design skills using Adobe suite, including InDesign, Photoshop, and Illustrator.
• Video content, motion graphics and editing skills are advantageous
• HTML/CSS coding knowledge is advantageous
Proven experience and ability
• 7+ years' experience in a similar graphic design role.
• Digital/Design Degree or equivalent qualification and proven experience in creative development
• Experience in UI/UX is highly desirable
• Strong understanding of brand and art direction, design and conceptual thinking
• Layout, typography and design capabilities with demonstrated portfolio of work
• Excellent communication and leadership skills
• Strong organisational and time management skills with a proven ability to plan, prioritise, meet fixed deadlines and manage multiple projects simultaneously.
To apply
Please provide the following:
• A brief covering letter (no more than 2 A4 pages) describing how your skills and experience meet the requirements of the role; and
• A detailed CV including contact information for two (2) referees.
To find out more about us check out scott.com.au or our facebook / linkedin / instagram.
Please note only successful candidates will be contacted.
__________________________________________________________________________________
Forge a career in media with Seven West Media
Seven West Media is the leading news, sports and entertainment brand in WA. Every day, Western Australians turn to our brands that include The Sunday Times, The West Australian, PerthNow and thewest.com.au, 7NEWS.com.au and 7plus.
Working at Seven West Media is exciting, challenging and rewarding – all at the same time. We are passionate about what we do, we're accountable for delivering results and have trusted news media platforms that deliver significant benefit to our advertisers. Our brands are exciting, evolving and have the biggest audiences in Western Australia.
We currently have the following exciting opportunities to join the Seven West Media team (based in Perth):
• Advertising Account Manager
• Digital Account Manager
• Digital Campaign Executive (AdOps)
• Graphics Designer
Benefits of working at SWM include:
• Lucrative remuneration package
• An inclusive and diverse workplace with a collaborative culture
• Parental leave policy for new parents
• Free parking on-site
• Free access to on-site gym
• Flexible remote working policy
• Access to SWM Work Perks program
• Access to employee health and wellbeing support programs
What you will bring to the team:
• An understanding and keen interest in local business and news
• Ideally proven experience within a busy Advertising environment
• Have a desire to work collaboratively within a team
• Possess strong written and verbal communication skills;
• Be organized, able to balance competing priorities and meet deadlines;
• Very confident Microsoft Office user
• Possess a current drivers' license
We want to engage like-minded people who embody our core values:
• Make it Happen – Be the Solution
• Be Brave – Speak Up
• Better Together – Join Forces
If this is you, please reach out to Dennie.Chung@wanews.com.au
__________________________________________________________________________________