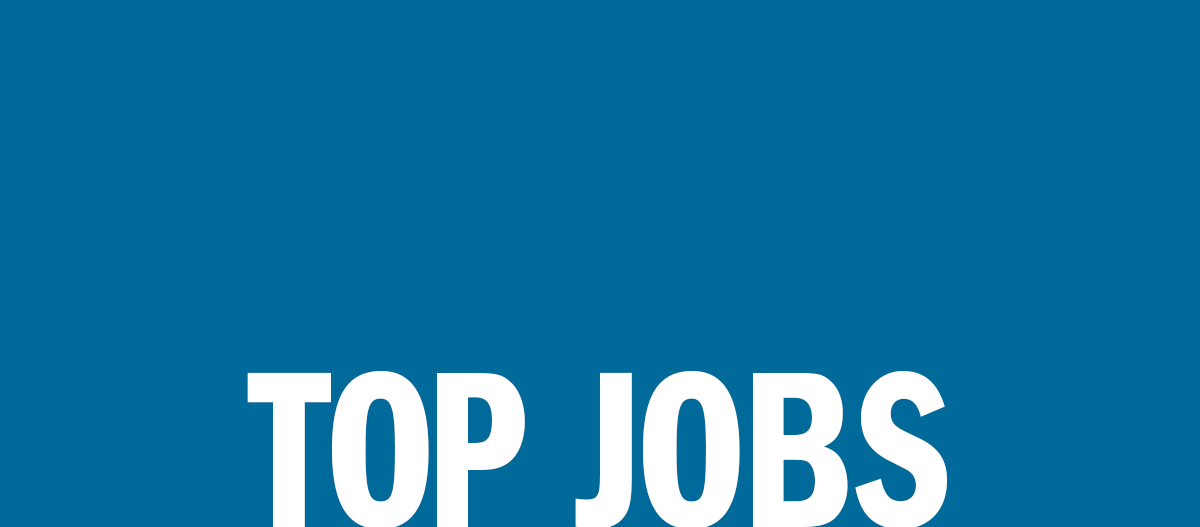 Each week Campaign Brief WA posts positions available within the WA advertising, media & marketing industry. Email adam@campaignbrief.com and kim@campaignbrief.com (please place 'Employment Opportunities' in the subject) with the details of your vacancies by 5.00pm Tuesday for listing on Wednesday.
__________________________________________________________________________________
MiQ – Client Services Executive
THE OPPORTUNITY
We're MiQ, a programmatic media partner for marketers and agencies. We're experts in data science, analytics and programmatic trading, and we're always ready to react and solve challenges quickly, to make sure our clients are always spending their media investments on the right things in the right places.
Our business keeps growing and we keep getting better because we keep hiring smart new people. People who can challenge conventions and shake things up. People who want to connect with people all over the world to make great things happen. People who are as excited by the opportunities of programmatic marketing as us.
As a member of the Client Services team you will work closely with other departments including Sales, Trading, Solutions and Analysis; not only within Australia but across our Global footprint. And of course be a key point of contact for our clients. This presents a fantastic opportunity to gain a holistic view of the business and how it works. As the department, and business, are growing rapidly there is scope for you to really make this role your own.
JOB RESPONSIBILITIES
Project Management:
• Be the glue between internal departments
• Ensure smooth set up and running of all booked activity, keeping everything moving through the campaign lifecycle to deadline
• Regularly exceed project expectations (deadlines, deliverables, costs, campaign set up)
• Proactively manage client expectations by applying technical knowledge to avoid miscommunication and errors
• Manage internal processes to insure the most efficient way of working
Communication & Collaboration:
• Proactively spot issues in advance and highlight for clients
• Adapt approach to different clients, e.g. face to face, email or online messaging
• Consistently frame communications to reflect appropriate level of urgency and job role
• Build genuine relationships with clients and be the key contact particularly at the point of booking and once live in terms of troubleshooting and growing the account
• Support client engagement with hotdesking and entertaining where required
Insight Development:
• Proactively connect multiple data points to drive solutions for clients
• Collaborate with Analysis, Sales and Trading to build out insights and take the lead on workflow
• Consistently deliver inspiring and actionable insights with tailor made recommendations for our clients
Influencing:
• Excite people about working together by demonstrating both personal and business value for them
• Proactively set up and lead team huddles to discuss opportunities to expand and deepen relationships with clients
• Leverage information gathered through conversations to adapt our offering to different clients
• Persevere with ideas and projects when faced with roadblocks; adapt approach where necessary to drive forward
Innovation:
• Investigate and understand MiQ platform capabilities, beyond what is required, to accomplish daily tasks
• Share new ways of working to drive performance
• Recommend new ways we can work with our clients to grow the business
REQUIRED EXPERIENCE
• Worked in a team environment
• 1-2 years office experience
• Client Services/ Sales Support background/ Ad-ops
• Client Facing
• Media Agency Experience
• An understanding of creative trafficking, adserving and pixels
REQUIRED SKILLS
• Proactivity & use of initiative for problem solving
• Highly organised and excellent time management skills – with the ability to prioritise and manage workload effectively
• Working under pressure in a fast-paced environment
• Attention to detail
• Advanced skills in Microsoft
• Excellent communication skills
• Alignment with MiQ's core values/culture
• A can do' attitude to provide energy, drive and enthusiasm
• A dream to grow your career as the company scales
WHAT WE VALUE IN OUR PEOPLE
• Passion – We love and live what we do
• Determination – We always find a way to figure it out
• Unity – We back each other and challenge each other
• Agility – We anticipate the unexpected, embrace and adapt to change
• Courage – We dare to think unconventionally
At MiQ, we don't just accept the differences of our people, it is what builds us as a community. MiQ is very proud to be an equal opportunity workplace.
__________________________________________________________________________________
Be Media by Animoca Brands – Account Manager
About the Role
Be Media by Animoca Brands is looking for an Account Executive or Account Manager to join our passionate team. Working in a fast-paced environment, in this role, you will oversee your clients' multi-channel digital marketing campaigns and cultivate strong client relationships.
To be successful in this role you need to provide input into the strategic direction and associated tactics of your client's businesses based on a strong understanding of their marketing and business objectives. We need someone who is results driven and proactive.
Responsibilities
• Maintaining client relationships – liaising, deliverables and managing expectations
• Managing multi-channel digital campaigns autonomously
• Manage campaign progress and maximise performance of delivery
• Ensuring campaign processes are followed by your project teams
• Driving business growth within existing clients
• Be an authority on the client's business and trusted digital advisor
The Skills:
• A positive attitude with excellent tenacity and initiative
• Minimum 2 years plus hands-on digital marketing experience
• An understanding of SEO, SEM, Social Media
• Experience in using CMS systems like WordPress and Shopify.
• Experience in using Google Tag Manager, Google Analytics, Search Console
• Ability to work well under pressure, manage workflows and meet deadlines
• Ability to deliver presentations with confidence, clarity, and persuasiveness
• Have high attention to detail and a focus on achieving outcomes
• Exceptional client relationship skills.
• An understanding of e-commerce brands highly desirable
About the Company
Be Media by Animoca Brands is made up of a team of truly exceptional people across our offices. The culture is performance focused, requiring constant development and commitment to delivering excellence to our clients across Australia and internationally.
We have many moving parts within our company, there will be many future opportunities to progress in your career. It's an exciting time at Be Media by Animoca Brands. Come and find out what it's all about.
How to Apply:
Please email your CV and a cover letter to lauren@bemedia.com.au
__________________________________________________________________________________
Project Marketing Lead – Assembly + Co
Project Marketing Lead
Assembly + Co
Perth • CBD, Inner & Western Suburbs
Management (Marketing & Communications)
$100,000 – $130,000
Full time
Assembly + Co. is seeking an ambitious entrepreneurial leader with a passion for delivering unexpected project solutions instead of routine outcomes.
The Project Marketing Lead will be a leader in a team of multi-disciplinary marketers, driving the process from conceptualisation to implementation across projects, precincts and products.
The role will focus on strategy development and project delivery across key accounts. This involves working with brand and creative agencies, market research, media planning and communications.
We're looking for someone that thrives in a quick moving environment. The role would place you in a highly-energised workplace with a unique team of individuals in an industry where you would be inspired to share and lead with your experience.
If you have a passion for bold and brave idea's, a pulse on new and creative trends we encourage you to apply.
Key Qualifications
• You have 6-8+ years' experience in client services within a creative agency or as a client-side marketing professional
• You are an analytical problem solver with a track record of success in developing strategy and managing the delivery of brand and campaign solutions for clients
• You have a comprehensive understanding of and exposure to all facets of the marketing mix to deliver integrated marketing and communications solutions for clients
• You possess extraordinary communication and presentation skills and can deliver impactful presentations at all levels of an organisation
• You work collaboratively under pressure, with experience working on complex, time-critical projects with small to large scale budgets
• You contribute consistently and positively in a high-paced, constantly evolving environment and are willing to roll up your sleeves and tackle whatever task is necessary
• You create, build and cultivate positive interpersonal relationships, are flexible in nature, able to tackle challenges and even keep a sense of humour
• Strong attention to detail and ability to deliver projects, priorities, schedules and deliverables.
This role is a full-time opportunity for an experienced professional.
__________________________________________________________________________________