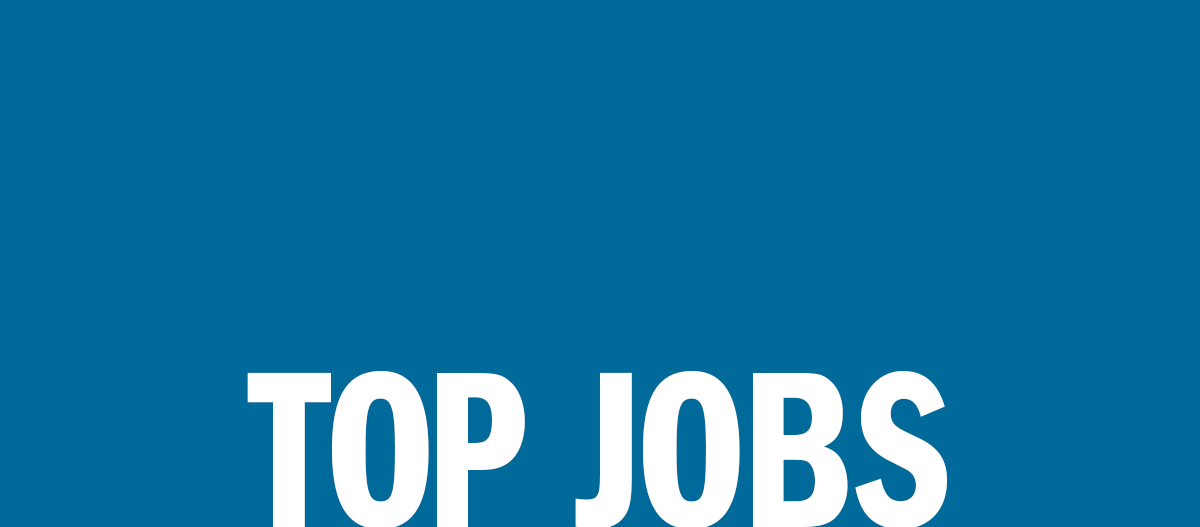 Each week Campaign Brief WA posts positions available within the WA advertising, media & marketing industry. Email adam@campaignbrief.com and kim@campaignbrief.com (please place 'Employment Opportunities' in the subject) with the details of your vacancies by 5.00pm Tuesday for listing on Wednesday.
__________________________________________________________________________________
Jack in the box – Head of Growth Marketing
Who We Are
At the box, we are all about finding solutions for our clients and helping to connect them in meaningful ways with their audience. We are a well-known strategically led creative agency and looking to grow into what has become an emerging market for our business, marketing automation and CRM.
As a HubSpot partner, we use this tool to set up intuitive, engaging customer journeys that help our clients drive sustainable growth, through building leads, nurturing prospective customers, and creating amazing customer experiences.
In this role you will have the opportunity to work with a collaborative and supportive team who has developed a culture of being creative and fearless, and are passionate about what we do. As individuals we are specialists; but our super power is when we combine and work together.
Our team is made up of the best of the best – and we're looking for a growth marketing leader whose real super power is business development and leadership. We're looking for someone who will establish our growth marketing services and take it to the next level.
What We Offer
We are looking for a growth marketing expert who has a proven track record in business development, client management, and digital marketing.
You will have previous experience in a similar role, and you'll have the ability to set up processes, packages, and expand an emerging business service. You'll have existing networks and previous client facing experience.
Most of all, you'll be passionate about results and absolutely focused on developing and delivering strategies that meet our clients goals and provide them with excellent return on investment.
You'll be a leader, able to manage direct reports and make key decisions. In return, we'll provide the right person with the opportunity to build and grow into the role as they see fit.
A non-negotiable will be a passion for getting your hands dirty – because at thebox we have an all-in approach; everyone gets involved in the day-to-day; and gets shit done!
Key responsibilities
· Work closely with our Growth Team to deliver great results for clients
· Collaborate with the wider team to establish systems and processes to help launch this exciting business stream
· Attract new clients through business development, networking and applying growth marketing best practice to attract and nurture new leads
· Review and develop service packages that offer our clients great value and return on investment
· Develop and direct growth marketing strategies, plans and tactics for clients using HubSpot, and maximising the potential of their e-commerce platforms
· Analyse campaign performance and provide regular reporting for clients
· Be a proven innovator, relentlessly seeking ways to add value through our processes, partnerships and services
· Work collaboratively with our Founder to set targets, and work independently to achieve them
· Project manage campaigns, strategy development and HubSpot implementation for clients by working with our internal team members and the client to ensure that growth marketing activity outperforms expectations, every time
· Be a B2C and B2B wizard who can work on the business and in the business with equal passion
What you'll bring
· Degree in Marketing, Communications or related degree
· Experience and certifications in HubSpot or significant experience with other marketing automation platforms and CRMs
· Proven growth marketing experience, ideally focused on inbound and digital marketing
· A strong customer focus, able to hear what a client needs and provide solutions that maximise ROI
· Able to nurture and understand our existing clients, while attracting new clients to thebox across all business streams, using a combination of growth marketing and business development
· A well-crafted business development process and a proven success in
generating leads, meeting KPIs and building business
· A great ambassador for our team, managing relationships with clients and working closely with our Account Manager to develop proposals, build relationships and meet client needs
· Highly self-motivated and autonomous
· Have a proven track record of developing campaigns that are engaging, informative and deliver results
· Highly transparent and values driven. Our values define who we are and how we do it, and above all else, we seek team members who live these values in the every day
Our benefits
· A collaborative, supportive team culture
· Competitive salary, with generous incentives for meeting goals and targets
· Flexible working arrangements – work from home, working remotely, or in our Busselton-based studio; an idyllic coastal town within the beautiful South West of Western Australia
If this sounds like you, let's talk…
Location: We're in the South West but you can be ANYWHERE
Part time – Full Time (Depends upon what works for us both)
$100,000 – $129,999 base (ProRata) plus incentives
__________________________________________________________________________________
Mentor Marketing – Media and Data Specialist
Mentor Marketing are a media agency specialising in Omnichannel strategy, planning and implementation. We are growing our team and looking for the perfect candidate that compliments our strong culture, professional team and evolving business. We're looking for a Media and Data specialist who has a passion for all channels and appreciates the power of data and how it can be used to gain insights, optimise campaigns and achieve success for our clients.
A little about us and why you'd want to join our team
Mentor Marketing's ongoing success has been attributed to our current team, their passion, drive and experience. Our most prized possessions we value each and every one of them. As a valued member we look to provide our staff with a number of benefits.
· Flexible working hours, days and locations / WFH (not just since Covid, but since our inception it's all we've ever known)
· Additional annual leave per annum
· Profit sharing
· Ongoing and supported professional development by some of the markets most experienced media professionals
· We celebrate the wins, regularly, via social events, coffee and sugar hits
· Beautiful culture, surrounded by caring, honest and genuinely awesome peeps
· Exposure to market leading tech / platforms and growth opportunities
· Brand spanking new office with coffee, restaurants and bars all on our doorstop
A little about the role and why you might be the one!
We expect the best and so should you, we set a high benchmark and we strive to exceed expectations constantly, whether that's our partners, clients or team. We're looking to the same passionate, driven individual who chooses to be surrounded by a team that will support them in being their best.
As the successful candidate, you will be an individual who thrives in a small business, possessing the ability to collaborate with team members and partners, whilst enjoying a level of autonomy to work with new and existing clients to support their needs and expectations.
You'll be hungry to learn and develop in areas where you don't yet have the capability. You will be fully supported in your ambitions to further grow and enhance your skills, including your desire to learn more about the technical, best practice planning and buying methodologies, which lead the market today and into the future.
You'll have had experience in the industry, whether that be at a Digital Agency, Media specialist agency, Full service agency or sales.
A little about key responsibilities and what your day to day may look like:
Planning
· Work with Managers and teams with sourcing relevant research/documentation (ie. Audience profiling & media consumption) to support team in the development of media channel plans, run reach & frequency forecasts/reports etc
· Participation in brainstorms of new media briefs when required
· Help and prepare media schedules, negotiations of media rates etc
Implementation & Buying
· Assist with implementation and bookings of media, across all channels and making any adjustments/necessary throughout the campaign period
· Review and evaluate media opportunities
· Assist Client Manager in The Trade Desk with implementing the UP's and relevant mapping in our programmatic desk. Uploading creative in the platform as well as assigning relevant creative to the campaign ad groups.
· Liaise with media to negotiate best possible outcomes for clients
Post Analysis
· Run and/or request post campaign reports from relevant partners to ensure that agreed objectives/metrics are reached by the end of the campaign.
· Regular reporting, analysis and commentary for campaign activity
· Prepare and write post campaign analysis/reports upon completion of media campaigns
Data/Dashboards/Digital Education
· Contribute towards the implementation of dashboards by supporting and learning about this software program
· Demonstrate a thirst to learn, grow and develop within the digital/data arena and share this experience with the wider team when appropriate and relevant.
Desirable characteristics (aka essential)
· Passion to learn, be self-motivated and driven
· Deadline driven and the ability to multi task
· Strong time management skills
· Honest, kind and a genuine good person
· True team player and willing to support others
If the above speaks to you and you'd love the opportunity to join a phenomenal team, highly desirable culture and a forward thinking business……..and have a laugh along the way then please reach out to amanda@mentormarketing.net.au.
__________________________________________________________________________________
Cheeky Monkey Brewing Co – Marketing and Events Coordinator
Do you have what it takes to coordinate all Marketing and Events activity for the 2021 AIBA Champion Small Brewery that also produces Western Australia's first (and best) packaged Hard Seltzer!
We've been bringing the fire with our beer game and now with a fresh brand identity and marketing strategy, we are ready to absolutely crush and need a marketing person to come and help us communicate our brand and story! We are looking for someone that understands that our brand is about much more than just beer. It's about people, culture, community and experiences, and someone that can identify with our three core values of Quality, Authenticity and Humour.
While we're looking for someone with a proven track record of marketing in the FMCG sector, we value ingenuity, passion, and creativity, so encourage applications from people who feel like this is their dream job.
You will be working closely with the Managing Director (MD), Operations Manager (OM) and Sales Manager (SM), to assist in the development of and coordinate the execution a marketing plan for Cheeky Monkey Brewing Co beers and Great White Hard Seltzer products in-line with our brand identity, sales summary, and financial model.
We offer a positive culture workplace, flexible working arrangements, a professional development plan, fortnightly venue allowance and fortnightly beer and hard seltzer allowance.
Responsibilities
• Assist the MD and OM to manage the brand marketing plan for both Cheeky Monkey Brewing Co. and Great White Hard Seltzer (GW) and budget that aligns with sales goals.
• Create and manage brand communication ensuring messaging is on-brand, consistent, up-to-date, and widely accessible across all marketing platforms and messaging channels and evaluate and report on success and engagement.
• Develop in-house and liaise with 3rd parties to create content to captures the spirit of our brands.
• Manage the POS promotion and merchandise program.
• Work with OM to develop and manage a membership program.
• Maintain and develop relationships with industry influencers and key strategic and community partners.
• Maintain and develop sponsorship and partnership relations to ensure mutually beneficial outcomes in alignment with marketing budget/plan.
• Manage creation of collateral and digital assets ensuring they are readily available to promote entire portfolio both internally and externally.
• Collaborate with OM and SM to create incentive platforms for wholesalers and identify tactical brand/SKU acceleration initiatives for retail.
• Work with OM to develop and manage all product launches and events including: packaging and activation design, legal compliance, PR & media, and distributor education sessions.
You will need:
• Degree qualified (Communications or Marketing Major) is advantageous
• 2 years experience in similar roles is advantageous
• Strong analytical skills – we are a data driven business
• Outstanding written and communication skills
• Proficient in Microsoft Office
• Proficient with Creative Cloud (Photoshop, Illustrator and Premiere) is advantageous
• A current Drivers License
• Great work ethic
• Be able to work autonomously
Salary: $60,000-$70,000
Full time position
Location: Vasse, Western Australia
Application close 28th of April, 2022.
__________________________________________________________________________________
Mona, Hobart – Digital Coordinator
This position is based in Hobart (on the waterfront, in an old art deco newspaper building), and is part of Mona's in-house communications agency. The team is responsible for about 40 Mona brands including the museum, two premium wineries, Tassie's biggest craft brewer, a music and arts festival, a fleet of giant catamarans with fibreglass animals for seats, a recording studio, a record label, a bunch of hard liquor startups, chef's hatted restaurants, about nine bars and even a cosmetics brands that may or may not turn invasive species into face scrubs.
So strap in—this is a role for a digital marketing native with a love of data but also creative flair. In your role as Mona's Digital Coordinator, you will work closely with the Digital Manager, Head of Digital, Engineers and the broader Mona marketing and communications team to help manage and maintain Mona's suite of websites, e-commerce and digital marketing. You will work across the aforementioned eclectic portfolio of brands (and equally eclectic stakeholders) to provide a suitably Mona user experience for our internal and external audiences.
The key responsibilities include, but are not limited to:
– Maintain existing online platforms including Mona's suite of websites, e-commerce and ticketing platforms;
– In collaboration with the marketing team, coordinate the production and rollout of content and campaigns across all of Mona's digital communication channels;
– In collaboration with relevant stakeholders, help manage customer databases including but not limited to Tessitura, Active Campaign and Shopify;
– Coordinate Mona's email marketing using Active Campaign;
– Contribute to and help deliver Mona's digital solutions, innovations, policies and strategies;
– Contribute to the e-commerce strategy and content management;
– Identify new ways to improve and increase Mona's digital presence while maintaining brand equity;
– Help manage relationships and workflow with contractors and agencies;
– Contribute to and help ensure that rigorous documentation and user guides are developed and maintained for existing and new digital platforms and processes;
– Represent the Communications Cluster professionally in both internal and external stakeholder relations.
You:
– 3+ years of experience in a digital marketing, production or similar role
– A good understanding of e-commerce platforms (Shopify experience is beneficial but not essential);
– A good understanding of best SEO and SEM practices;
– Familiarity with digital analytics (Google Analytics, social analytics);
– Experience using a variety of CMSs (headless CMS experience is beneficial) and a basic understanding of CMS configuration;
– Asset management and creation;
– A basic understanding of UX/UI/UA principles;
– Basic understanding of HTML, Javascript, CSS is beneficial;
– A good understanding of email marketing;
– Experience in project management;
– Ability to manage conflicting deadlines and priorities;
– The ability to creatively problem-solve
Mona isn't a place in which everyone can thrive. You'll have your core beliefs challenged ('We'll question those things that allow you to lie to yourself'), and you'll need to be able to benefit from chaos ('Mona is a ship afloat on a sea of chance'). If you have the requisite skills, and you seek to change both the art world and yourself, tell us how at: https://mona.net.au/connect/employment.
Applications close 14 April 2022, 9.00am
__________________________________________________________________________________
MiQ – Sales Manager
Dabbled in Digital? We are looking for a Sales Manager to join our growing team in WA.
THE OPPORTUNITY
We're MiQ, a programmatic media partner for marketers and agencies. We connect data from multiple sources to do interesting, exciting, business-problem-solving things for our clients. We're experts in data science, analytics and programmatic trading, and we're always ready to react and solve challenges quickly, to make sure our clients are always spending their media investments on the right things in the right places
You will be expected to support a team on a portfolio of large and independent agencies to help drive revenue through this portfolio.
JOB RESPONSIBILITIES
Your main responsibilities will include:
Delivering Numbers
• Leverage experience, relationships, and client knowledge to craft unique MiQ story and tailor client conversations, leading to buy in
• Identify and build relationships with decision makers within a range of large and independent media agencies
• Accurately forecast and pace to deliver revenue
• Utilise a budget to engage with your client portfolio regularly
• Close and retain campaigns from your portfolio of agencies
Communication
• Manage upwards, keep senior stakeholders up-to-date, and keep all parties in the know
• Adapt communication style to lead pitch differently based on who's in the room
• Work closely with colleagues across client services, trading, analytics and Product teams to ensure clients goals are met
Product Knowledge
• Utilize industry and competitor knowledge to position MiQ and successfully challenge competitor offers
• Able to propose creative solutions for clients on the fly
• Consistently articulate product position strategies and key selling messages
REQUIRED SKILLS AND EXPERIENCE
• You have a track record of success in Australia digital ad sales.
• You have a range of existing relationships with a variety of agencies.
• You have a high degree of self-motivation and drive to succeed as part of a team.
• Eagerness to work in a highly collaborative and fast paced environment.
• Professional verbal and written communication skills
• Direct agency experience, either as customer, partner or employee
• Alignment with MiQ's core values/culture
• A can do' attitude to provide energy, drive and enthusiasm
• A dream to grow your career as the company scales
BENEFITS & PERKS
• Private health insurance with Bupa
• Enhanced family leave policy for all new parents
• 25 days holiday + public holidays
• 2 Inclusion & diversity days off per year
• Continuous education and training
• On demand mental health support via Ginger
• Flexible remote working policy
• A caring, casual work environment
Applications can be made here.
__________________________________________________________________________________
Principals AlphaLab – UI/Product Designer
Want to work on the biggest brands in Australia & NZ, from here (in WA)?
Every day will be different. You'll be working with sophisticated clients who love the impact that great, human-centred design delivers – whether it's for retail brands, banks, charities, startups, Government agencies – or the occasional airline.
AlphaLab is part of Principal's rapidly growing team (70+ strategists, researchers, writers, designers and technologists, working to Accelerate Positive Change) where you'll help synthesise brand goals and user needs into valuable, differentiated and meaningful experiences.
Part of the role will be consulting on and designing UI components, design systems, web applications and enhancing brand assets. You are in tune with accessibility fundamentals engaging user interfaces to help drive real world impact.
The other part is working on rapid prototyping for service design and experience innovation
– new services that AlphaLab are designing, validating and bringing to market for clients.
Ideally you'll have 3-5+ years experience, a passion for HCD and the power of brands to drive change as well as confidence advising clients – along with the ability to 'own' your project and collaborate effectively with diverse team members such as digital project management, researchers, strategists, UX leads and more. While you'll love Figma, Miro, Slack and the rest, you'll be constantly looking for ways to do things better.
If you'd like a role where you'll learn as much as you contribute, get in touch.
Say hello and send info/links to dan@principals.com.au
The benefits Principals offer:
· Wellbeing Program that delivers key initiatives (both formal and informal)
to support the happiness and wellbeing of all our employees
· Udemy Business online training subscription available to all employees
· Focus on people development and training (including 1:1 monthly catch ups,
forward focus on personal development goals (with regular coaching and feedback to achieve these)
· Additional 3 days of leave between Xmas and NY during office closure
(over and above the standard 4 weeks)
· Flexible working arrangements (2 to 3 days in the office)
· Highly supportive culture driven by our essential behaviours
· Monthly Brandquet – where the agency supplies lunch on the last Thursday
of every month for all employees
· Weekly informal social gatherings for all employees in the office
__________________________________________________________________________________
Living Online – Digital Marketing Consultant
We're looking to hire a new Digital Marketing Consultant to join the team in Subiaco.
Quick overview
• Fast-growing and innovative digital marketing agency.
• Challenging position with diverse responsibilities.
• Consulting to multiple clients across a broad range of industries.
Industry Leading Employee Benefits
Living Online is an award-winning Perth-based digital marketing agency. For the past 12 years, we've embraced constant innovation to achieve truly remarkable outcomes. Our extraordinary track record stands as testament to our exceptional abilities. Cool perks of the job include:
• Flexible work days and weeks. Choose which hours and days you work.
• Work from anywhere in the world. Take a month to live in another city or visit family without using your annual leave.
• Work from home 3-5 days a week.
• Don't be tied to your desk. Choose where you do your best work – couch, standing desk, cafe…
• Ongoing and supported professional development to suit your goals.
• Employee assistance program.
• Options to take unpaid leave or leave in advance.
About You
Do you have the ability to hit home runs with your digital marketing skills? Do you have proven experience with SEO, Google Ads, Social Media, and Email Marketing? If so, then we can't wait to hear from you. With the right foundations, you can look forward to your skillset being taken to a whole new level via our unparalleled commitment to learning and growth. Get ready to learn fast and buckle up for an incredible ride.
You'll be in great company. We're a young and energetic team with a proven track record of creating big wins across multiple channels. Want proof? How about delivering more than 30 million extra visits per year through SEO for one client alone, equating to 470% growth in a little over three years. Or saving another client $1.75 million per year on their Google Ads campaign; a 41% cost-reduction. Or running multi-million-dollar Facebook Ad campaigns for some of Australia's most successful eCommerce retailers, consistently delivering extraordinary ROAS. Dive into our case studies if you want to see more – www.livingonline.com.au/case-studies/
Your Role
The successful candidate will be delivering intelligent and creative digital solutions for valued clients as well as our own ambitious technology ventures.
We're looking for someone who is eager to simultaneously develop both deep tactical specialisations and broad multi-channel digital marketing capabilities. You will have the ability to think strategically, plan efficiently, develop highly creative solutions, and make data-driven decisions that deliver tangible outcomes.
You will be hungry to learn and develop in areas where you don't yet have the capability. You will be fully supported in your ambitions to further grow and enhance your skills, including your desire to learn more about the technical, creative, and strategic aspects of digital marketing.
As the successful candidate, you will be an individual who thrives in a small business, possessing the ability to collaborate with team members, whilst enjoying a level of autonomy to work with new and existing clients to support their needs and expectations.
This position will report to the managing consultant, who oversees the consulting team and is passionate about providing development opportunities in alignment with company objectives and your individual career goals.
Key Responsibilities
The key responsibilities of the position will include, but are not limited to:
• Planning digital marketing campaigns to maximise value delivery within budgetary constraints.
• Managing digital marketing campaigns to ensure delivery is aligned to client expectations.
• Constructing and optimising digital advertising campaigns using a variety of online advertising tools and mediums, including search, social, mobile and video.
• Developing and implementing content marketing campaigns to leverage and promote content across organic channels supported by paid spend.
• Configuring email marketing campaigns to build and capitalise upon the value of email database lists and custom audiences.
• Maximising conversion rates and optimising the user experience of client websites and other online marketing channels.
• Constructing high-quality SEO campaigns to maximise the performance of client websites in organic search.
• Utilising website content management systems to implement ad-hoc changes in response to client requirements.
• Configuring web analytics to accurately track relevant metrics, including goal completions that align with campaign objectives.
• Reporting to clients on campaign progress, performance, and upcoming priorities.
Your Experience
Ideally, you will have hands-on experience with some of the following channels, tools, and techniques:
• SEO
• Google Ads
• Facebook Ads and Instagram Ads
• LinkedIn Ads
• Social Media Management – including Facebook, Instagram, Twitter, and LinkedIn.
• Email Marketing – including MailChimp, Campaign Monitor, and other email platforms.
• Remarketing – including GDN Remarketing, RLSAs, and Facebook Remarketing.
• Web Analytics – including Google Analytics, Google Tag Manager, and Facebook Analytics.
• Content Management Systems – including WordPress, Shopify, Drupal, and general broad CMS familiarity.
• Other – including experience with YouTube Ads, Snapchat Ads, Quora Ads, • Pinterest Ads, and other digital platforms.
Your Application
To submit an application, please provide your resume with an accompanying cover letter that describes why you think you're a great fit for this role.
We appreciate the time taken by candidates in submitting your application and would like to respectfully advise that only short-listed candidates will be contacted.
__________________________________________________________________________________