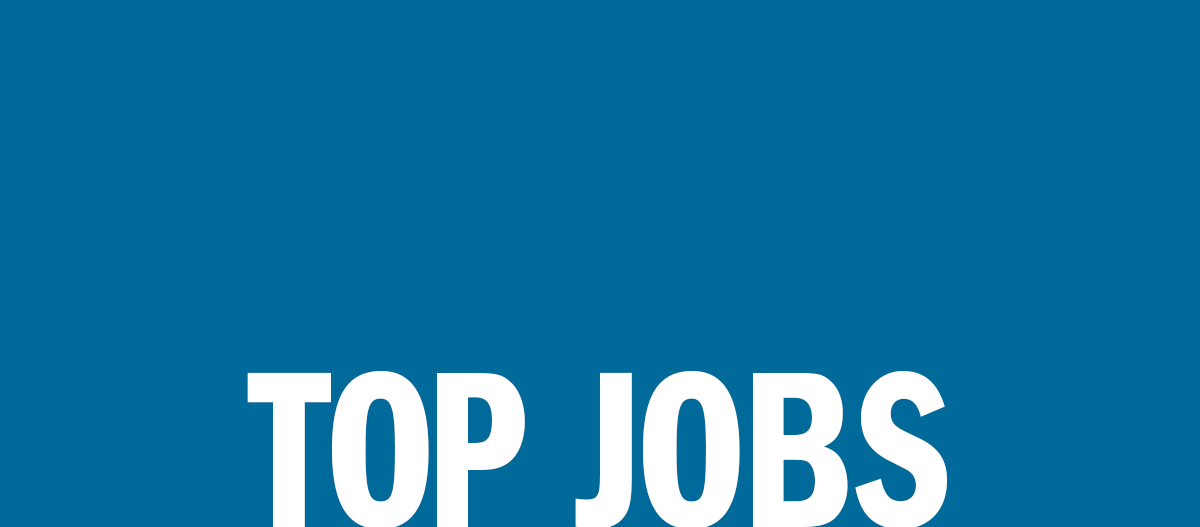 Each week Campaign Brief WA posts positions available within the WA advertising, media & marketing industry. Email adam@campaignbrief.com and kim@campaignbrief.com (please place 'Employment Opportunities' in the subject) with the details of your vacancies by 5.00pm Tuesday for listing on Wednesday.
__________________________________________________________________________________
Glide Agency – SEO Specialist and Account Manager (SEO)
An exciting position is now open for an SEO Specialist and for an Account Manager (SEO) at Glide Agency. You might be the right person if:
· You love being technical with an enthusiasm for developing and/or working on high level SEO strategies for various clients;
· You have experience working in a busy agency environment and equally thrive on autonomy and teamwork;
· You value smooth, respectful, transparent and efficient communication with anyone internally and externally;
· You are result-oriented and see high-level reporting as an essential tool to analyse the effectiveness of your work and to adjust where required;
· You have the ability to write very well (yes, spelling is important!);
· You have extreme attention to detail, love to plan and are highly organised;
· You have a Growth mindset, are constantly learning and pushing boundaries, and are looking to be intellectually challenged;
· Specialist: you know how to perform SEO audits, competitor, tech and marketing analysis, onsite SEO for new websites, implement outreach programs, content writing, and link building campaigns;
· Account Manager: you have an overall understanding of SEO and have had some experience in a similar role previously.
You think you might have what it takes? Read on…
Our Digital Agency
Glide Agency is obsessed with modern marketing for the moment we live in. We're mad about Digital Media, Search, Analytics, Data and Creative Content. We have an insatiable desire to help brands navigate the ever-changing waters of digital and social media marketing and emerging technologies.
Our roster of clients considers digital to be at the core of their marketing strategy. They want to be relevant, highly innovative and thrive online; whether it be tourism, e-commerce, education, health, property, or innovative scaleups, we help clients transform their businesses to prosper in the digital world. Therefore, we are able to apply the best internet marketing practices, invest in world class technology and grow at a steady pace, and most importantly with the right group of people.
The following will help determine if we're the type of company for you!
Hands on: You like solving problems with your team, but you can also get hands-on and work independently;
Agile: You are not afraid of change and are excited to work in a fast-paced industry where adjustments are constantly needed to remain relevant or efficient;
Culture: The culture and environment of where you work is important. You want to feel empowered to trial new things but also trusted to work independently. Support from team members is also critical when you need guidance or help;
Learn: You will have the ability to grow your technical digital marketing skills and the hunger to learn new things;
Organised: You have a high attention to detail and you're able to monitor and manage multiple tasks. You like working with spreadsheets, and will need little assistance in efficiently knowing which tasks to prioritise;
Results driven: You want to feel a sense of achievement and that the work you are doing is contributing towards the greater good and delivering results for clients.
Accountable: Your team can rely on you for following through – you are reliable and you stick to your word. You are enthusiastic, hardworking and a driven individual;
Technology: You are excited about the opportunity of working with the latest technologies for digital marketing. You are a highly tech-savvy person, good with learning new software and very open to using innovative tools;
Experience: We would like a minimum of 1 to 2 years experience. A TAFE or university qualification related to the field of IT, communications, media, marketing or coding will also be in your favour but is not compulsory;
Compassion: You don't have an ego, so no problem is too small. You understand that in a digital advertising agency, it's about demonstrating hard work and determination, so you're happy to roll your sleeves up and help out your team members and clients first. Good customer service and empathy are important drivers for producing good work;.
Please send your resume and cover letter addressing the above attributes to nelly@glideagency.com.
__________________________________________________________________________________