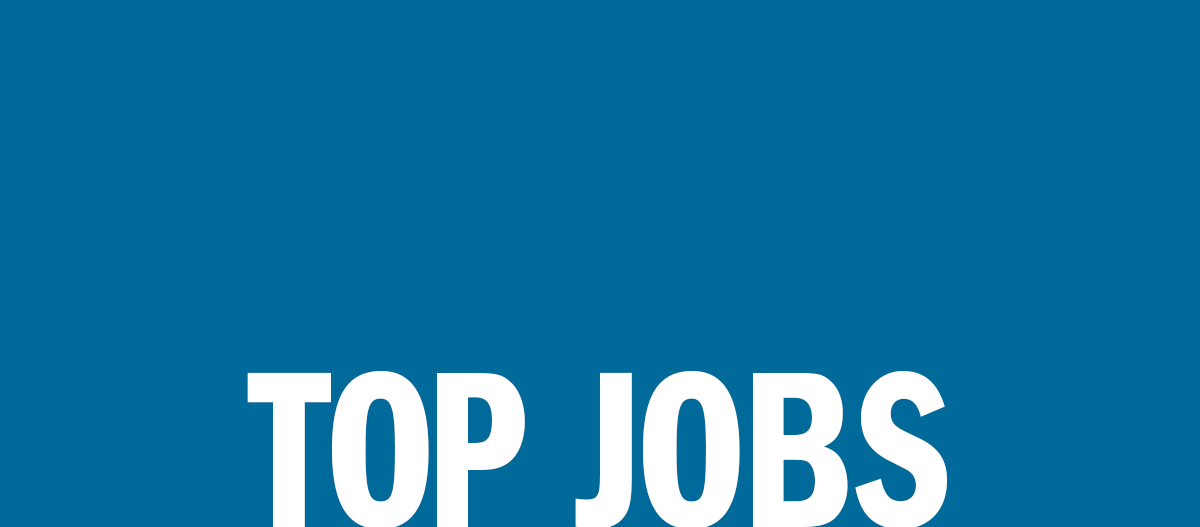 Each week Campaign Brief WA posts positions available within the WA advertising, media & marketing industry. Email adam@campaignbrief.com and kim@campaignbrief.com (please place 'Employment Opportunities' in the subject) with the details of your vacancies by 5.00pm Tuesday for listing on Wednesday.
__________________________________________________________________________________
Be Media by Animoca Brands – Account Manager
About the Role
Be Media by Animoca Brands is looking for an Account Executive or Account Manager to join our passionate team. Working in a fast-paced environment, in this role, you will oversee your clients' multi-channel digital marketing campaigns and cultivate strong client relationships.
To be successful in this role you need to provide input into the strategic direction and associated tactics of your client's businesses based on a strong understanding of their marketing and business objectives. We need someone who is results driven and proactive.
Responsibilities
• Maintaining client relationships – liaising, deliverables and managing expectations
• Managing multi-channel digital campaigns autonomously
• Manage campaign progress and maximise performance of delivery
• Ensuring campaign processes are followed by your project teams
• Driving business growth within existing clients
• Be an authority on the client's business and trusted digital advisor
The Skills:
• A positive attitude with excellent tenacity and initiative
• Minimum 2 years plus hands-on digital marketing experience
• An understanding of SEO, SEM, Social Media
• Experience in using CMS systems like WordPress and Shopify.
• Experience in using Google Tag Manager, Google Analytics, Search Console
• Ability to work well under pressure, manage workflows and meet deadlines
• Ability to deliver presentations with confidence, clarity, and persuasiveness
• Have high attention to detail and a focus on achieving outcomes
• Exceptional client relationship skills.
• An understanding of e-commerce brands highly desirable
About the Company
Be Media by Animoca Brands is made up of a team of truly exceptional people across our offices. The culture is performance focused, requiring constant development and commitment to delivering excellence to our clients across Australia and internationally.
We have many moving parts within our company, there will be many future opportunities to progress in your career. It's an exciting time at Be Media by Animoca Brands. Come and find out what it's all about.
How to Apply:
Please email your CV and a cover letter to lauren@bemedia.com.au
__________________________________________________________________________________
Project Marketing Lead – Assembly + Co
Project Marketing Lead
Assembly + Co
Perth • CBD, Inner & Western Suburbs
Management (Marketing & Communications)
$100,000 – $130,000
Full time
Assembly + Co. is seeking an ambitious entrepreneurial leader with a passion for delivering unexpected project solutions instead of routine outcomes.
The Project Marketing Lead will be a leader in a team of multi-disciplinary marketers, driving the process from conceptualisation to implementation across projects, precincts and products.
The role will focus on strategy development and project delivery across key accounts. This involves working with brand and creative agencies, market research, media planning and communications.
We're looking for someone that thrives in a quick moving environment. The role would place you in a highly-energised workplace with a unique team of individuals in an industry where you would be inspired to share and lead with your experience.
If you have a passion for bold and brave idea's, a pulse on new and creative trends we encourage you to apply.
Key Qualifications
• You have 6-8+ years' experience in client services within a creative agency or as a client-side marketing professional
• You are an analytical problem solver with a track record of success in developing strategy and managing the delivery of brand and campaign solutions for clients
• You have a comprehensive understanding of and exposure to all facets of the marketing mix to deliver integrated marketing and communications solutions for clients
• You possess extraordinary communication and presentation skills and can deliver impactful presentations at all levels of an organisation
• You work collaboratively under pressure, with experience working on complex, time-critical projects with small to large scale budgets
• You contribute consistently and positively in a high-paced, constantly evolving environment and are willing to roll up your sleeves and tackle whatever task is necessary
• You create, build and cultivate positive interpersonal relationships, are flexible in nature, able to tackle challenges and even keep a sense of humour
• Strong attention to detail and ability to deliver projects, priorities, schedules and deliverables.
This role is a full-time opportunity for an experienced professional.
__________________________________________________________________________________
Group Creative Solutions Manager – Powered
All about Powered:
Powered is Nine's marketing services team, built specifically to help brands grab hold of big marketing moments that are amplified through amazing content. We get amazing results for our clients by integrating their brands with programs like Love Island, Married At First Sight and The Australian Open.
We work with clients to really understand their business – then select the right environments across our vast storytelling ecosystem in broadcast, print, digital and radio. Our team of strategic thinkers develop tailored solutions for some of Australia's most high profile marketers – and we have a seat at the table with great brands and their agencies.
Powered has a diverse offering across strategy, creative development and production, content integration and content marketing. Powered Studios is our commercial studio with disciplines across ideation, design, creative, technology, written and video content production, distribution and amplification, and ultimately, creative solutions for clients.
Nine:
Nine is Australia's largest locally owned media company – the home of Australia's most trusted and loved brands spanning News, Sport, Lifestyle, and Entertainment. We pride ourselves on creating the best content, accessed by consumers when and how they want – across Publishing, Broadcasting and Digital.
Nine's assets include the 9Network, digital properties such as nine.com.au, 9Now, 9Honey, Pedestrian.TV, Drive, major mastheads The Sydney Morning Herald, The Age and The Australian Financial Review, radio stations 2GB, 3AW, 4BC and 6PR, subscription video platform Stan and a majority investment in Domain Group.
Job Description
The Group Creative Solutions Manager is the lead representative of Powered in Perth. A highly collaborative role that sits within the Creative Solutions team, this role delivers market leading, original strategies for Nine's clients. In conjunction with the broader Powered team, the Creative Solutions division will work on premium revenue responses and proactives, delivering end-to-end campaigns that incorporate all of Nine's relevant assets across Broadcast, Digital, Print and Radio.
Key responsibilities:
• Work with broader Powered team on delivering a cohesive solution across all assets, with a focus on premium and including Nine's data offering
• Drive and find new local revenue opportunities by supporting the sales team with annual neg proposals, proactive ideas & agency brief responses
• Deliver media strategy and channel planning approach alongside Sales
• Act as strong support for the Sales team on responses and solutions, including strategic comms advice
• Work with research and category experts in the business to deliver against the client's objectives
• Work with local marketing and News teams to drive bespoke campaigns and consumer promotions
• Keep abreast of local competitor creative and best-in-class creative solutions to ensure that we remain competitive in market and share with wider local team
• Promote new ways of thinking/working to deliver BIG IDEAS for brands and agencies
• Represent and promote the Powered brand in Perth, including taking part in client & agency workshops, relationship building and education of Powered's offering
• Participation & representation within Perth Sales Leadership Group
• Collaborate with broader Powered & Nine team on brief responses and process inc. working with strategy, data and research teams on understanding audiences, product data and consumer, category and marketing insights
• Work with Content Partnerships teams across all of Nine's formats to drive local and National commercial opportunities to drive premium revenue
• Work with Powered Studios to create bespoke branded content including TVCs & video content series
• Oversee select larger/complex campaigns once sold, to deliver end-to-end solutions resulting in positive & seamless client experience
• Works with Powered Strategy & Insights team to deliver local client events
• Trains Perth sales team and leads the best practice in media strategy & planning, solutions and presentations
Qualifications
Essential Experience & Skills
• 5+ years relevant media experience
• Experience in channel planning & strategy
• Ability to analyse client needs, using them to develop effective creative solutions
• Ability to forge strong relationships with key stakeholders, both internal and external with the capability to influence, negotiate and mediate
• A solutions-focused team player who is flexible and adaptable in responding to the needs of a project
• Excellent organisational skills, with strength in planning, time-management, problem solving and follow-through
• Working on large size cross-platform solutions
• Proficient in Microsoft Powerpoint & Google Slides
• Confident in presenting and experienced in pitch theatre with a sales mindset
• Delivering to strict deadlines and committed to exceeding expectations within a client's budget
• Stakeholder management including excellent communication, negotiation and influencing skills
Additional Information
Nine is a people business. Being part of the team means you'll be in a culture that promotes creativity and innovation, diversity and inclusion, is open to feedback, rewards impact and ensures everyone is heard.
You'll also receive:
• Career development and quality training
• Up to 16 weeks paid primary carer's parental leave
• Discounts on lifestyle, entertainment, and leisure memberships, including health insurance, dental and gym
• Access to Future Women – a movement to help women connect, learn and lead through unique content and events
• Hybrid Working/Flexible working
• Discounts on products and services with corporate partners
Our Commitment to Diversity and Inclusion:
At Nine, we are committed to fostering a workforce that embraces all aspects of diversity and inclusion and where practices are equitable to ensure our people experience a sense of belonging. From day one, you'll be encouraged to bring your whole self to work and will be supported to perform at your best. Should you require any adjustments to the recruitment process in order to equitably participate, we encourage you to advise us at the time of application.We encourage applications from Aboriginal and Torres Strait Islander people, people with disabilities, and of all ages, nationalities, backgrounds and cultures.
Nine's Workplace Condition of Entry:
Nine is committed to maintaining a safe and healthy workplace and doing what is reasonably practical to protect our people, including visitors to all Nine sites and events.Nine has introduced a Workplace Condition of Entry – COVID 19 Policy that requires all workplace attendees and participants to be fully vaccinated against COVID-19 before entering a Nine workplace (unless you have a valid medical exemption). You will be asked to declare your vaccination status as part of the application process and provide evidence of this. This information will be treated in accordance with our Privacy Policy.
Disclaimer: We do not accept unsolicited agency resumes and are not responsible for any fees related to unsolicited resumes.
__________________________________________________________________________________