Campaign Brief recognises and showcases the great work that is being produced in the region with The Work 2022 Contenders…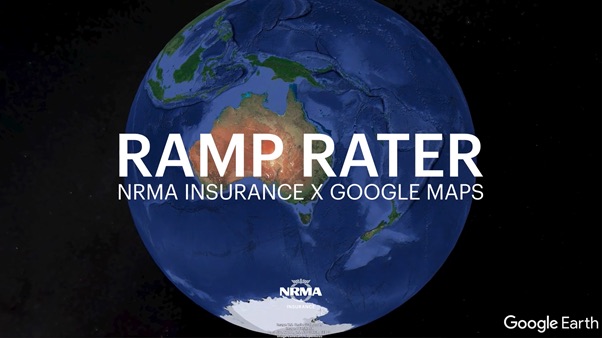 NRMA Insurance: Ramp Rater
Thinkerbell
In an Innovative first NRMA Insurance collaborated with Google to create 'Ramp Rater' within Google Street view to rate the difficulty of boat ramps with a simple badge on each ramp embedded directly into the Street View platform. Users can also click on the ramp to browse other boat ramps in the area or go to our dedicated NRMA Boat ramp online hub for more detailed information on each ramp across NSW and QLD.
Snickers: Hungry Internet
Thinkerbell
Cookies are beginning to disappear from the internet, leaving algorithms hungry and confused. And when the internet is hungry and confused it starts acting strangely. It will begin targeting you with some very unexpected suggestions.
Over the next month the internet will be displaying signs of hunger everywhere online, from YouTube to SnapChat, glitching out websites, chaotic chatbots, baffled banner ads and social channels, it has even misplaced SNICKERS own Instagram password.
CGU Insurance: Tall Poppy
Thinkerbell
In Australian culture we have a phenomenon called 'Tall Poppy Syndrome', where ambitious people are verbally or emotionally cut down. Basically, nobody is meant to be better than others, nobody is allowed to stand out. This is bad news for ambitious business owners, and even worse for the brokers who help insure them. CGU Insurance, Australia's leading insurer for small businesses, set out to change the nation's view of 'Tall Poppy Syndrome' by creating a B2B integrated campaign like no other, including a 5-minute long paid Cinema ad created with the Jim Henson Company.
Guinness: St Patrick's Day reminder
Thinkerbell
Guinness issued a timely reminder for Aussies to set their Out of Office for St Patrick's Day, continuing the long running minimalist print campaign.
Repco: Bringin' the Bathurst… to other brands ads
Thinkerbell
December saw the iconic Repco Bathurst 1000 Supercars event get underway in Australia. To celebrate, Repco has been 'Bringin' The Bathurst' to Australia and NZ since the campaign kicked off in September. But we wanted to show Australia just how far we could take it and fulfill our promise of Bringin' the Bathurst to everyone and everything, including other brands' ads! In a media first, Repco is Bringin' the Bathurst to entire ad blocks during race weekend telecasts. Every ad spot was taken over by us, and no brand was safe. Working alongside media we created a fully integrated media partnership with all of the brands on race day.
Dan Murphy's: Our story begins
Thinkerbell
Retelling just a few of the many moments in Daniel Francis Murphy's early life that influenced and shaped the way Dan Murphy's (the store) operates today. The entrepreneurial Murphy was a larger than life character. Famous for his innovative concepts and roguish behaviour, he is often credited with democratising the liquor industry and furthering the drinking knowledge of Australia. From his time in the RAAF, to creating an underground wine club, or being the first to import international wines by whatever means necessary, Daniel Francis Murphy's life reads like a movie.
The deadline for Campaign Brief's The Work 2022 is Thursday April 14. Entries are FREE with only an acceptance fee charged for those that make the cut. See full details and enter here… If your agency has entered The Work and would like to showcase your best work in our Contenders series email ricki@campaignbrief.com.