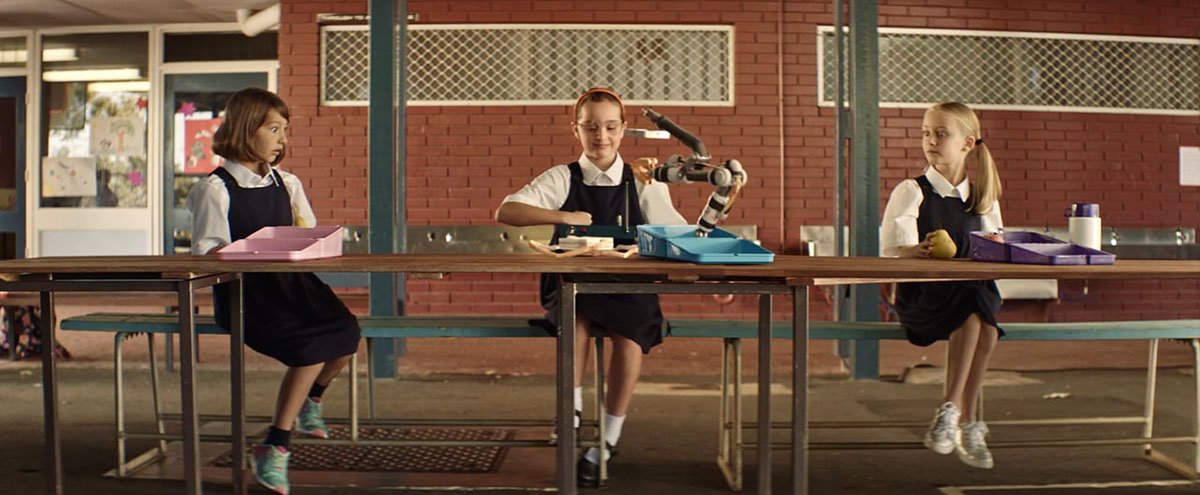 For his second outing collaborating with Marketforce on iiNet's South Australian brand Internode, Sandbox director Richard Vilensky was given a license to have some fun!
"Whoever said never work with kids or animals was not on this shoot," said Vilensky. "It was a real blast. Our young cast were simply awesome and the work of the design, costume and camera team to bring our nostalgic Rushmore-meets-Short Circuit universe to life was first rate."
Led by Paul Coghlan, Marketforce's creative built off their original concept – 'Australia's #1 broadband provider' – which first introduced the 'Internode Geeks' in 2018. Having firmly established this quirky world, 2019's 'Australia's best broadband provider' now takes us back in time with a new set of Internode Geeks. This time we meet them as high-achieving children, clearly destined for technical greatness.
This is where the fun started. The TVC is spearheaded by a fantastic trio of child talent, (Zyra Cox, Aston Hodges and Oscar Smith), showing off their budding engineering prowess: Geek 1 has built a robot arm to cut the crusts off her sandwich. Geek 2 has built a magnificent Castle Greyskull-inspired replica out of cardboard for his cat (because, why not?). Geek 3 has cleaned up his dad's dodgy office cabling, and sorted his dial up
The immaculate production design and costuming was led by Clayton Jauncey and Kylie Clifford respectively. The post-production was done in-house at Sandbox, with 3D artist Paul Siciliano building the robotic arm and Jaemie Manners completing the compositing work.
The brief was for this to look as though it was ingeniously created from household items and spare parts which Sandbox delivered.