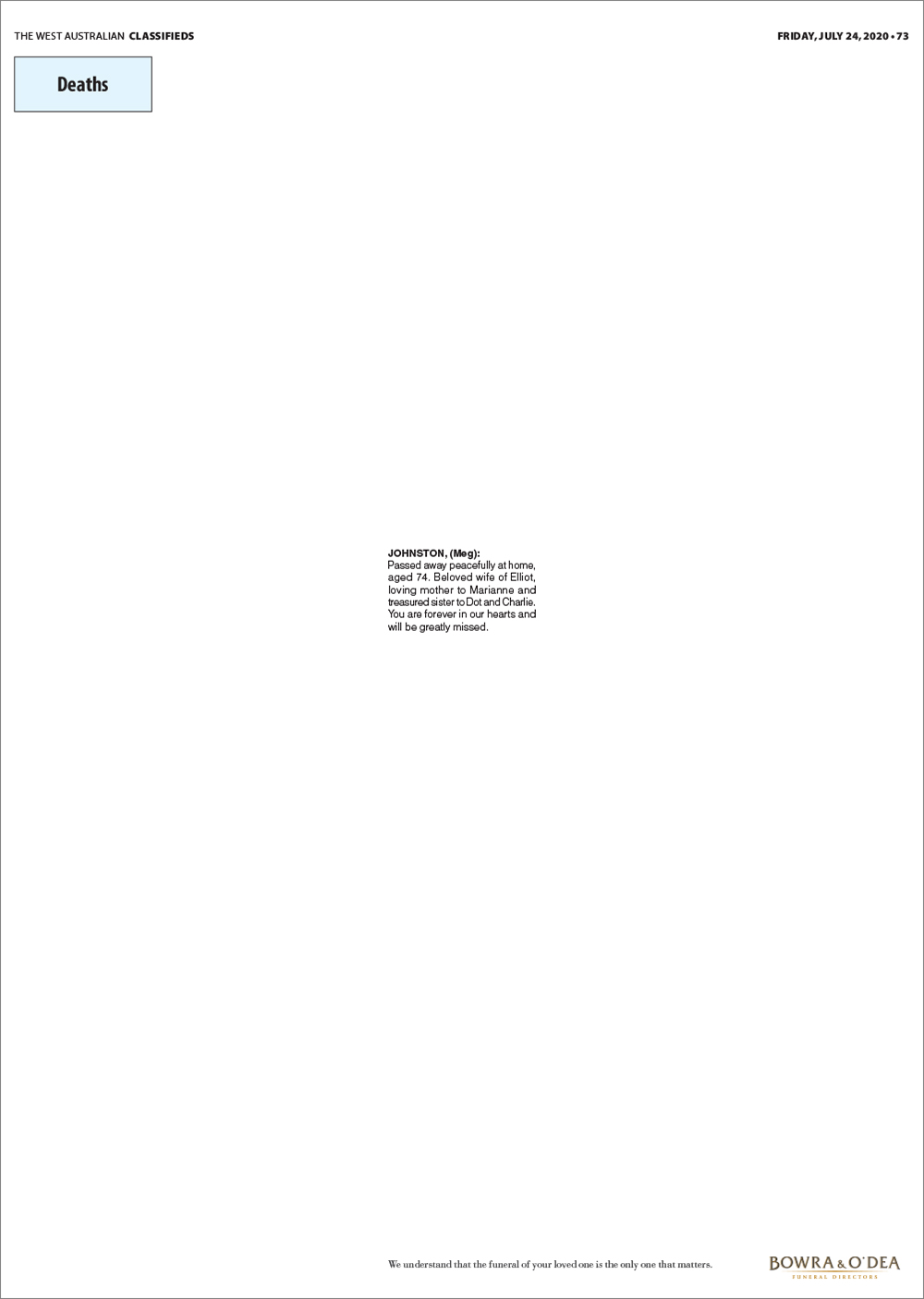 Rare Creative Director Liz Hammond has won our Best in The West press advertising creative exercise with an ad for funeral directors Bowra & O'Dea.
Impactful but understated at  the same time, 'The Only One' by Hammond perfectly encapsulates the emotion people feel when a loved one dies.
As a result, Bowra & O'Dea, has won $65,000 worth of statewide press media thanks to the generous sponsorship of Seven West Media WA.
Close in second was Chicken Treat 'Ours/Theirs' by Dav Tabeshfar and Bryan Dennis from &Partners.
And in third was West Coast HiFi 'Big Screen' by Steve Brown, also from Rare.
In equal fourth was Road Safety Commission 'Word Search' by The Brand Agency's Lachlan Banton and Neil Martin; and WA Primary Health Alliance 'Grey Front Page' by Adam Oliver, Liz Hammond and Alida Henson from Rare.
It was an excellent showing for Rare, with 3 of the top 5 entries being from the agency.
"Everyone at Rare was excited to see the return of the West Comp", said Hammond. "The medium of full page press is a great playground for creatives and this comp has served as a reminder of just what's possible."
"Our winning client, Bowra & O'Dea, have long believed in the power of press and they're thrilled to be able to run the concept. A huge thanks to Seven West for the initiative and for the generous prize. And thanks to Campaign Brief and SWM for their support. It would be great to see this back as a regular fixture in Perth's creative calendar."