Nova 93.7 and Carat were the two big winners of our annual polls to find out the top Media Organisation and top Media Agency of the year.
Nova 93.7 has been named Media Organisation of the Year for the second year in a row. Campaign Brief's annual poll of over 45 of Perth's senior media planning professionals saw Nova 93.7 come out a clear winner more than 25 points in front of #2, oOH! Media. The big improver in our poll this year is JC Decaux, who move up four places to #3.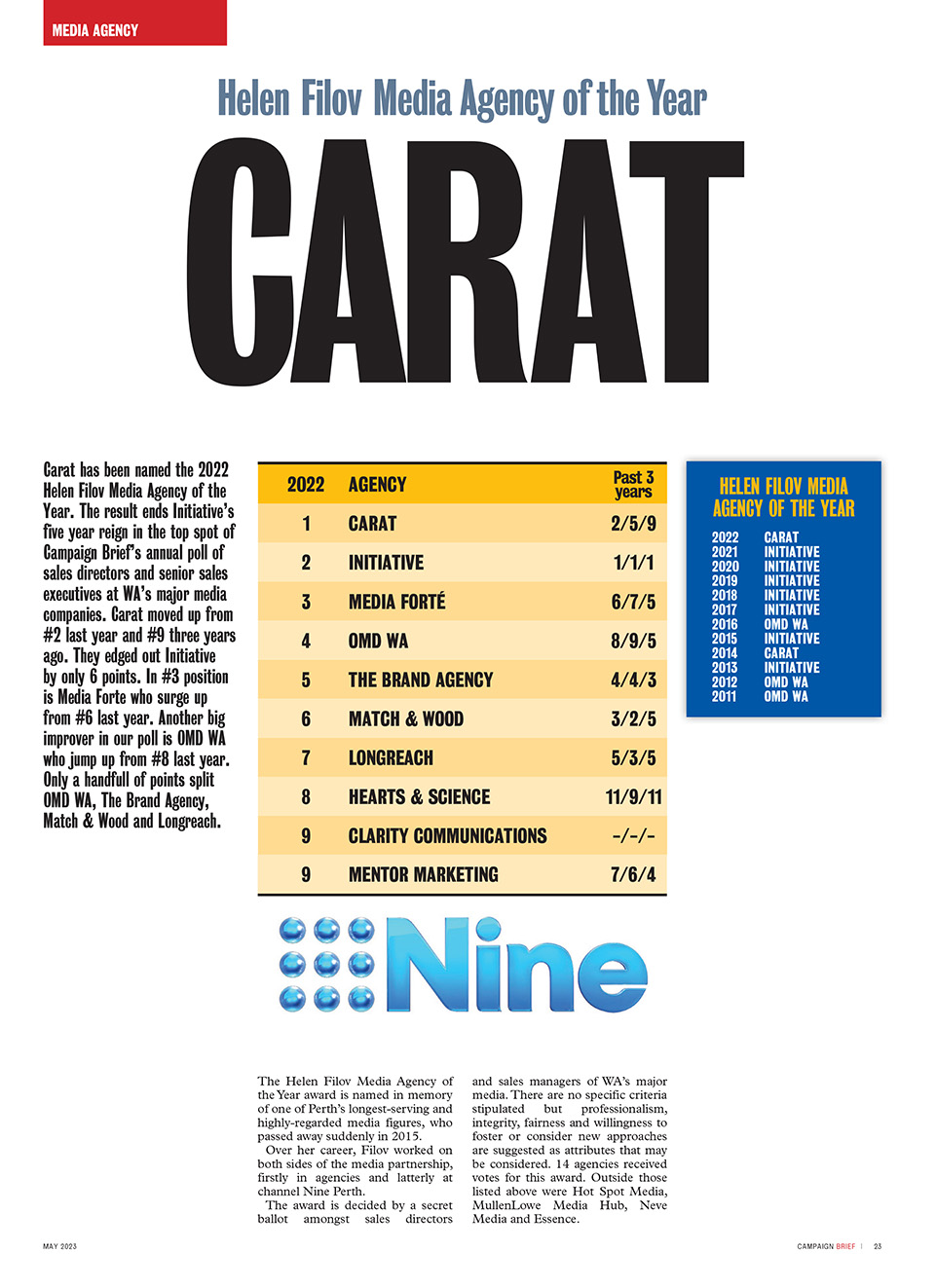 Carat has been named the 2022 Helen Filov Media Agency of the Year. The result ends Initiative's five year reign in the top spot of Campaign Brief's annual poll of sales directors and senior sales executives at WA's major media companies. Carat moved up from #2 last year and #9 three years ago. They edged out Initiative by only 6 points. In #3 position is Media Forte who surge up from #6 last year. Another big improver in our poll is OMD WA who jump up from #8 last year. Only a handfull of points split OMD WA, The Brand Agency, Match & Wood and Longreach.