Australia's original craft brewery, Matilda Bay, in partnership with Howatson+Company, has launched the 'Non-Rapid Taste Test' to help Aussies identify if their taste has returned post COVID-19.
The tests were created to promote the all-new Aussie Wheat Ale, a light and zesty beer with hints of Seville orange and tangerine flesh.
Unlike the familiar rapid test, Matilda Bay's *non* rapid test comes with a delicious can of Aussie What ale, along with an instructional tasting card that helps users determine if they can appreciate flavour again.
Influencers and media personnel who have recently recovered from COVID were sent their very own 'Non-Rapid Taste Test'. The campaign is further supported by earned and paid media, with core taste descriptor messaging featuring in PR, social and OOH content across the month of August.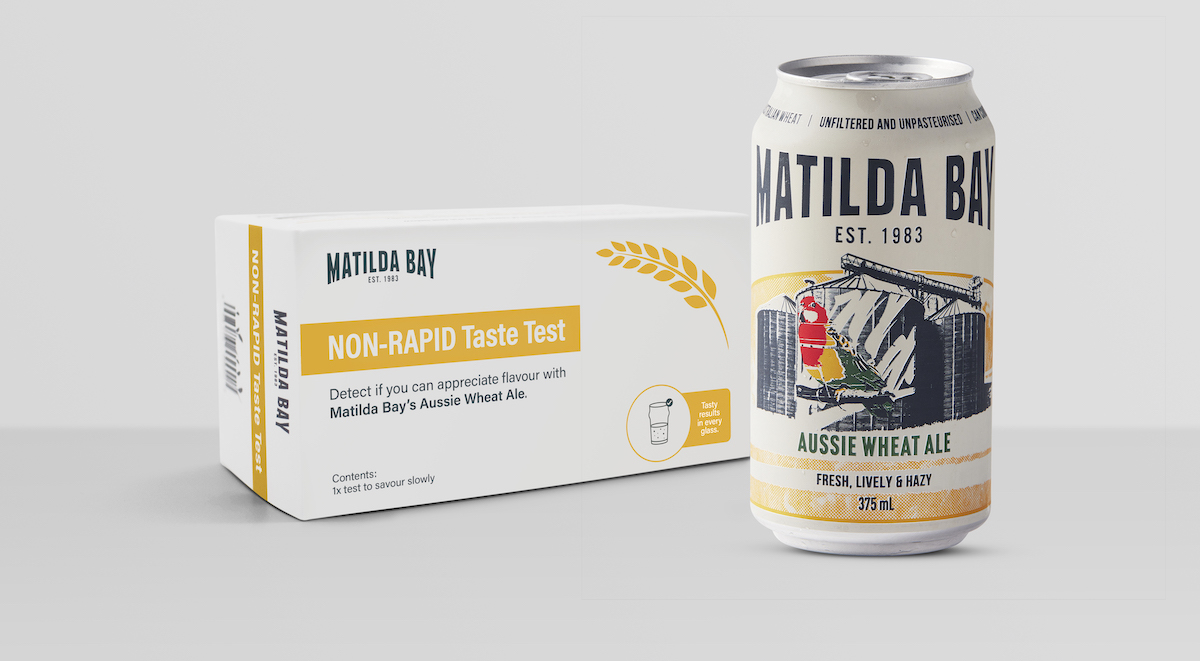 Says Amy Kearney, brand manager at Matilda Bay: "Our new Aussie Wheat Ale has been designed to give Australians a taste like they've never tasted before. It's lighter and zestier than traditional European wheat ale, and we knew we needed a campaign that made its unique and delicious taste the hero. We've loved working with the Howatson+Company team again, to launch our latest product in a clever way that leverages a truly relevant cultural conversation."
Matilda Bay Wheat Ale is now available at Dan Murphy's and BWS Australia wide and online.
Agency – Howatson+Company
CEO: Chris Howatson
CCO: Levi Slavin
ECD: Gavin Chimes
CDs: Daniel Bolton and Sophie Beard
Designer: Dana Rogers
Head of Production: Holly Alexander
Producer: Caitlin Perz
Group Business Director: Ollie Wearne
Business Director: Madde King
Business Manager: India Clarke
Head of PR: Ben Handberg
PR Executive: Millie Clout