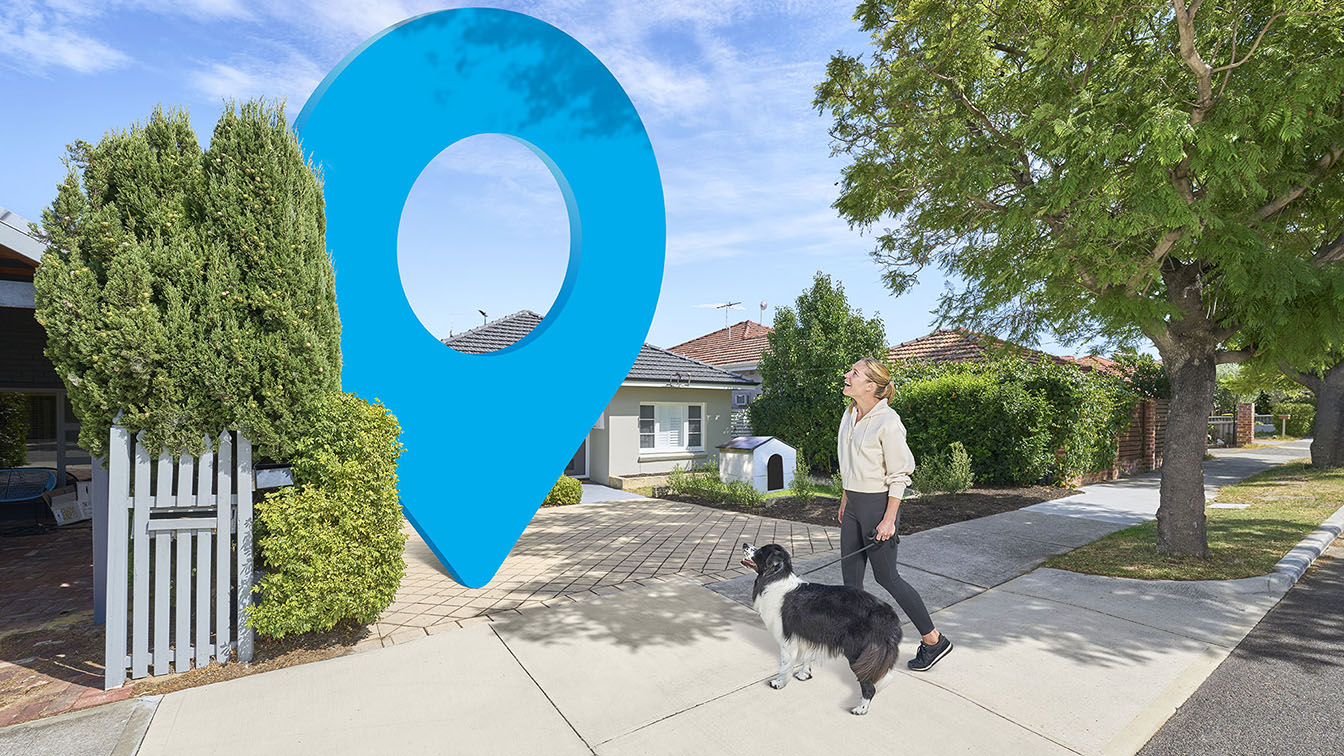 The Real Estate Institute of WA has appointed Likeable Creative to launch the new reiwa.com website, WA's premier property listings portal. The site was redesigned and redeveloped to better deliver the information and tools for property hunters to make smarter decisions.
REIWA wanted to reaffirm its position as the 'Home of WA Real Estate' and the better, local alternative to the two national property platforms. The new reiwa.com site is built with some innovative features which provide people with insider access to local data that the national sites simply don't have.
Likeable Creative sought to clearly communicate that reiwa.com is WA's smarter property search site. The agency developed the campaign line 'Get closer to home' to articulate the core purpose of reiwa.com helping West Australians find their dream homes more efficiently. The line also highlights the fact that this is the local search site.
The campaign visually features the giant blue locator pin to illustrate how the REIWA.COM search tools put the perfect property smack-bang in front of the user. The big blue pin makes a strong branding element across the outdoor, TV and digital executions.
The TV commercial shows a diverse range of people finding their new homes, including REIWA brand ambassadors, Ronnie and Georgia from The Block.
Credits
REIWA
Executive Manager Media And Marketing: Marian Carroll
Digital Marketing Manager: Poorvi Kalra
Likeable Creative
Client Director: Rod Killick
Managing Creative Director: Malcolm MacLean
Creative Director: Ross Dungey
Writers: Malcolm MacLean and Louis Boys
Sandbox
Director: Jack Connell
Producer: Clint Logan
Photographer: Simon Westlake