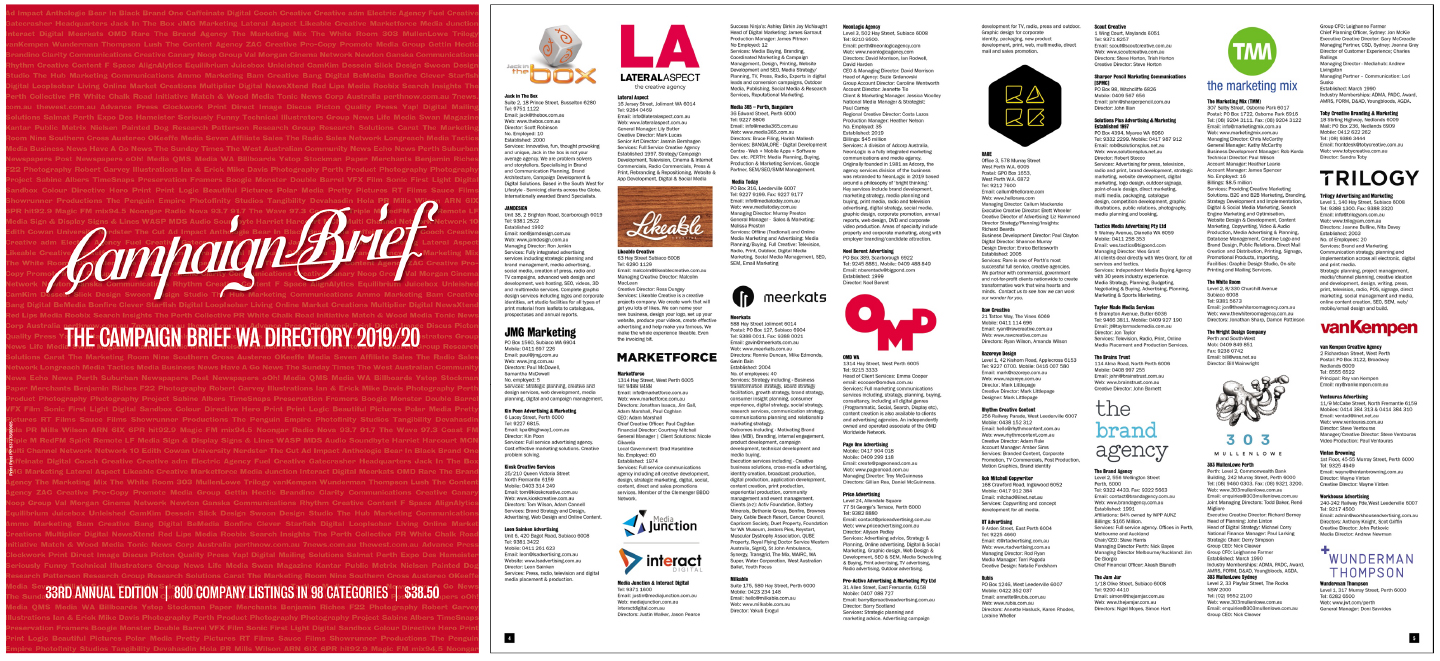 New entries for the 34th annual edition of the Campaign Brief WA Directory are closing this week – Friday, May 1.
The annual CBWA Directory contains details for more than 800 agencies, communications specialists and media outlets in 98 categories across the WA advertising, media and marketing industry.
The Directory is the definitive listing of service providers and is widely distributed throughout the industry.
Copies are also provided to all WA State Government departments. The WA Government is a significant client across all areas of the industry, so Campaign Brief WA provides copies of the Directory to help foster a broader awareness of the range of services and expertise available in Western Australia.
Three levels of entries are available:
• Free – Name, address and contact details only.
• Superbold – As above plus details of services provided by your company. $99 inc. GST
• Company Logo – As above with your company logo. $209 inc. GST
Download the listing form with all the details including available listing categories HERE (2 pages).
For any queries, please contact Mina Scarfo, Directory Manager, at directory@campaignbrief.com.