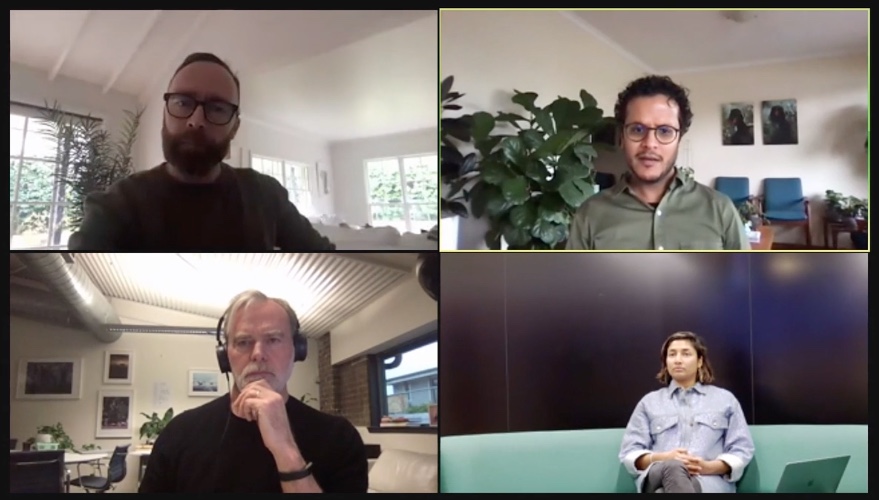 Four of the region's top creative leaders met last week for an in-depth conversation about "The State of Creativity: Australia" panel hosted by Campaign Brief, as part of The One Club for Creativity's Creative Week 2021.
The panel was moderated by Steve Jackson, founding partner at Milk & Honey United, Sydney, and included Pia Chaudhuri, group creative director, BMF Australia, Ben Welsh, CCO, DDB Australia, and Avish Gordhan, joint ECD, M&C Saatchi.
The session was a lively discussion of current creative trends in Australia, the country's best work of the past year and other topics of interest to the agency and creative world.
Says Kevin Swanepoel, CEO, The One Club: "As a global organization producing an international festival, we wanted to make sure to provide a spotlight on creative excellence in Australia. We were honored to have Campaign Brief as our media partner to bring this conversation to our global audience."
The One Club for Creativity, producer of The One Show, ADC Annual Awards, Type Directors Club Communication Design andTypeface Design awards, Young Guns and Creative Week, is the world's foremost non-profit organization whose mission is to support and celebrate the global creative community.  The One Show is a top global awards show for advertising, design and digital marketing, focusing on the creativity of ideas and quality of execution.  Established in 1921, the global ADC Annual Awards are the world's longest continuously running creative award for advertising and design, honoring excellence in craft, design and innovation.  Creative Week takes place in June, and is the preeminent festival celebrating the intersection of advertising and the arts.