James McGrath, one of Australian advertising's most revered creatives, was inducted into the AWARD Hall of Fame at a ceremony in Sydney last night.
Clemenger Group's recently retired chair of the Creative Board takes his place among adland's greats as the 21st Hall of Fame inductee, announced at an exclusive gala dinner at This Way Up, AWARD's signature creative festival.
Says Cam Blackley, AWARD chair: "The AWARD Hall of Fame is reserved for the best of the very best, pioneers who have defined a generation and shaped creativity. Those that have made it to the top, stayed and will always remain there. The very few we can call legends.
"This year's AWARD committee voted unanimously for James due to the enormous impact he's had on the industry by raising Australia's creative profile globally, building an unsurpassed legacy of leadership and supporting the careers of countless industry creatives."
McGrath's career began in Melbourne in the mid-eighties, where he was plucked as a design graduate of Swinburne to join Box Emery and Partners before moving to Y&R as creative director at just 27.
A successful stint at George Patterson followed, where he created the iconic 'Big Ad' for Carlton United Breweries, and in 2006 he joined his long-term spiritual home Clemenger BBDO as executive creative director before being promoted to the global board and ANZ creative chair.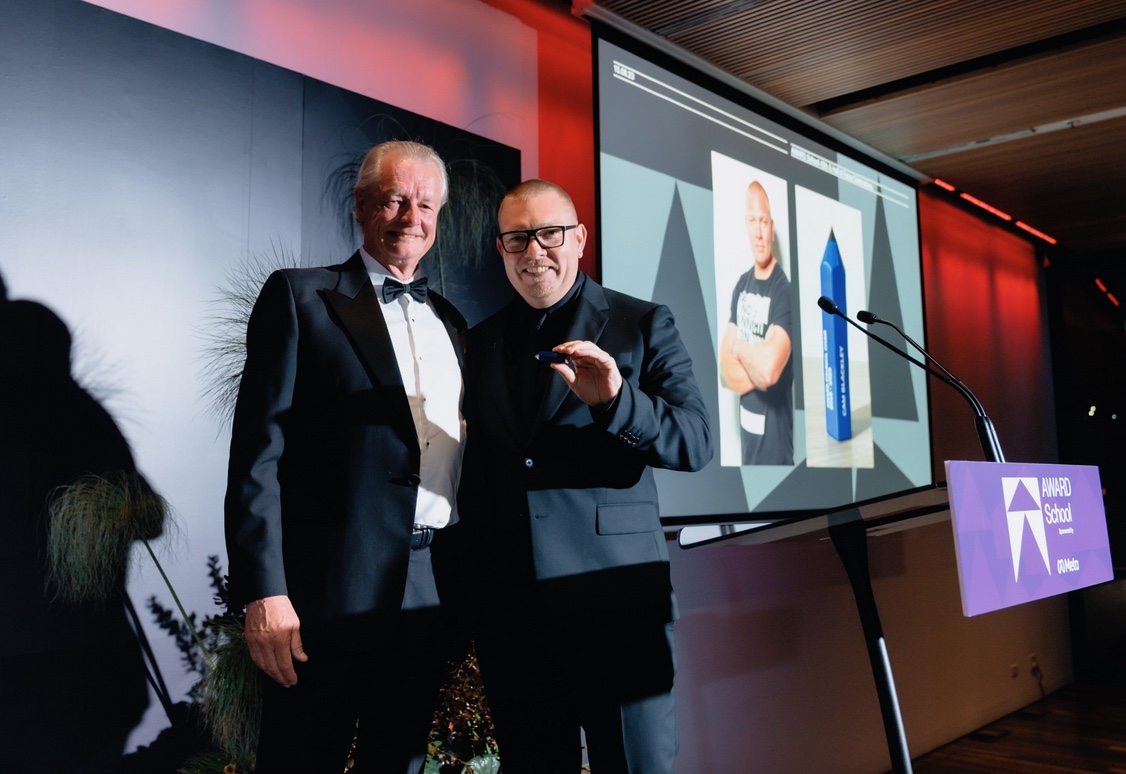 McGrath's culture-defining work – a result of his commitment to brilliant, effective creativity  – consistently ranked Clemenger among the top ten agencies in the world. Iconic campaigns such as Bonds "Look after The Boys", Snickers "Hungerithm", Carlton Draught "Beer Chase", TAC's "Meet Graham" and NAB's "Breakup" accrued over 50 Cannes Lions, more than 60 Spikes and multiple awards at globally recognised shows such as D&AD and One Show.
Additional achievements under his stewardship include Clemenger winning multiple APAC Agency of the Decade awards, a coveted D&AD Black Pencil and the agency being named Cannes Lions Agency of the Year.
McGrath has also been a prodigious identifier and nurturer of talent, with many of the young creatives blessed with his generous tutelage over the years going on to become huge players here and abroad, including Ant Keogh, Tom Martin, Julian Schrieber, Evan Roberts and Stephen de Wolf.
McGrath commented: "I'm grateful to AWARD for this incredible honour, and to all the organisations I've worked with over the years.
"I've never underestimated the power of creativity to solve the greatest problems and that's due to the intergenerational creative culture of Clemenger. The championing of creativity has been all-defining as a result. Creativity is always the answer."
AWARD HALL OF FAME INDUCTEES
2021
Sarah Barclay
Faie Davis
Warren Brown
2016
Tom McFarlane
2014
David Blackley
2013
David Droga
2012
The Campaign Palace
2011
Ray Lawrence
2010
Ray Black
2009
Alan Johnstone
Alan Morris
Bob Isherwood
David Denneen
Gordon Trembath
Jack Vaughan
John Bevins
Kim Thorpe
Lionel Hunt
Neil French
Ron Mather