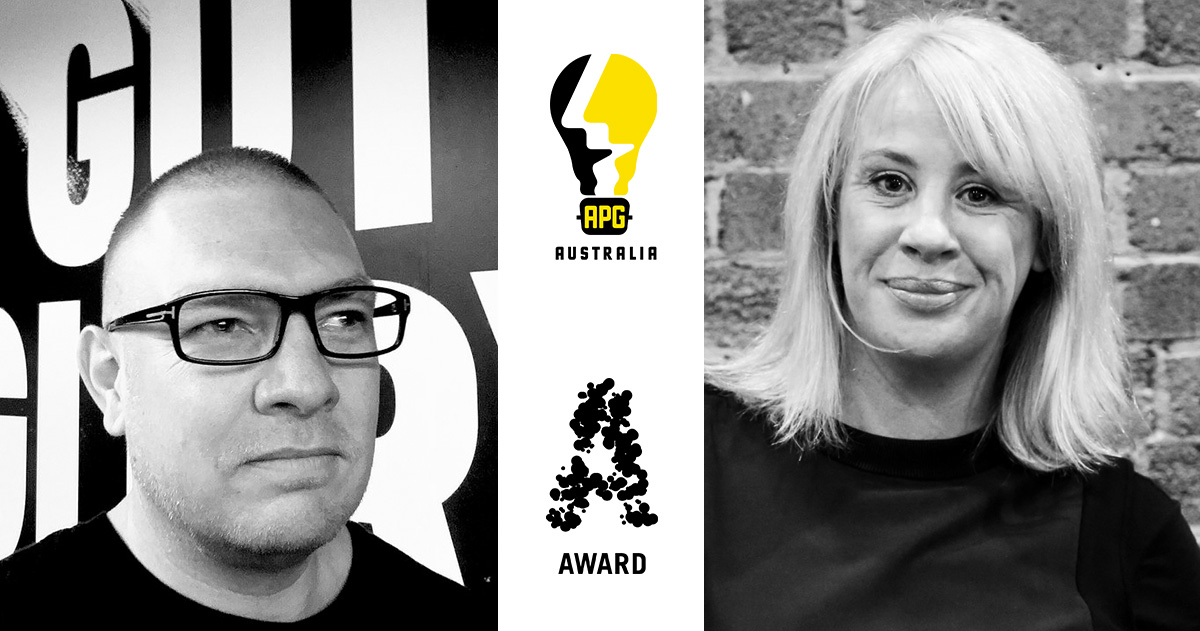 The APG has announced it is joining forces with the 41st AWARD Awards to help celebrate and recognise the work of APG members. It marks the first opportunity for the ad industry to enter APG-recognised awards in Australia since 2016.
APG chair Kate Smither said she was engaged by the AWARD Committee to help develop the APG Creative Strategy categories under the new 'Planning' section, which was added this year.
"Bringing the APG Awards under the AWARD Awards banner is a great moment in time for Australian advertising. It connects the brilliance of the creative work with the brilliance of the thinking that leads to it.
"Different to the Effies, which are the benchmark in terms of results, the creative strategy awards are focused on the thinking and what strategy adds. More of the before than the after."
Says Cam Blackley, chair of AWARD, who championed the initiative: "Our vision for the AWARD Awards is to celebrate creativity in all its forms, including the journey to world class work. Having the APG as part of the suite of disciplines we celebrate is the strongest statement that AWARD is a new and exciting proposition."
Says Smither: "Learning from the work Cam and the AWARD committee have led on judging, the strategy awards of AWARD will also be judged differently now. They will be aligned to the rigour and scrutiny of AWARD.
"It's really exciting to bring back the APG Awards in a new and different way to bolster the credibility of the region's creativity".
These new categories will also have an extended eligibility period of 3 years, so any work produced between the 1st Jan 2017 until the 31st December 2019 may be entered.
All AWARD Awards entrants can take advantage of an early bird discount of 10% until 5pm AEDT on Monday 28 October with all entries closing on Friday 29 November.
All entries will close at 5pm AEDT on Friday 29 November. Late entries will still be accepted up until Monday 9 December, though an additional late fee will apply.
This year marks a major revamp of AWARD categories to better align them with international creative award shows as well as open up entries to a broader range of entrants throughout Australia, New Zealand and South East Asia.
The newly-structured categories also now include Health and Wellbeing, Media among many other new additions as well as the new APG Planning strand.
This year AWARD will also launch a newly implemented awards program, with a 3-day festival of industry events from 25 – 27 March 2020, including a 40th anniversary celebration, all culminating with the 41st AWARD Awards ceremony on the final night.
AWARD is Australia's preeminent awards ceremony recognising the finest creative minds from Australia, New Zealand and South-East Asia.
For more information and to submit your entries, please visit https://awardonline.com/awards/call-for-entries-2814