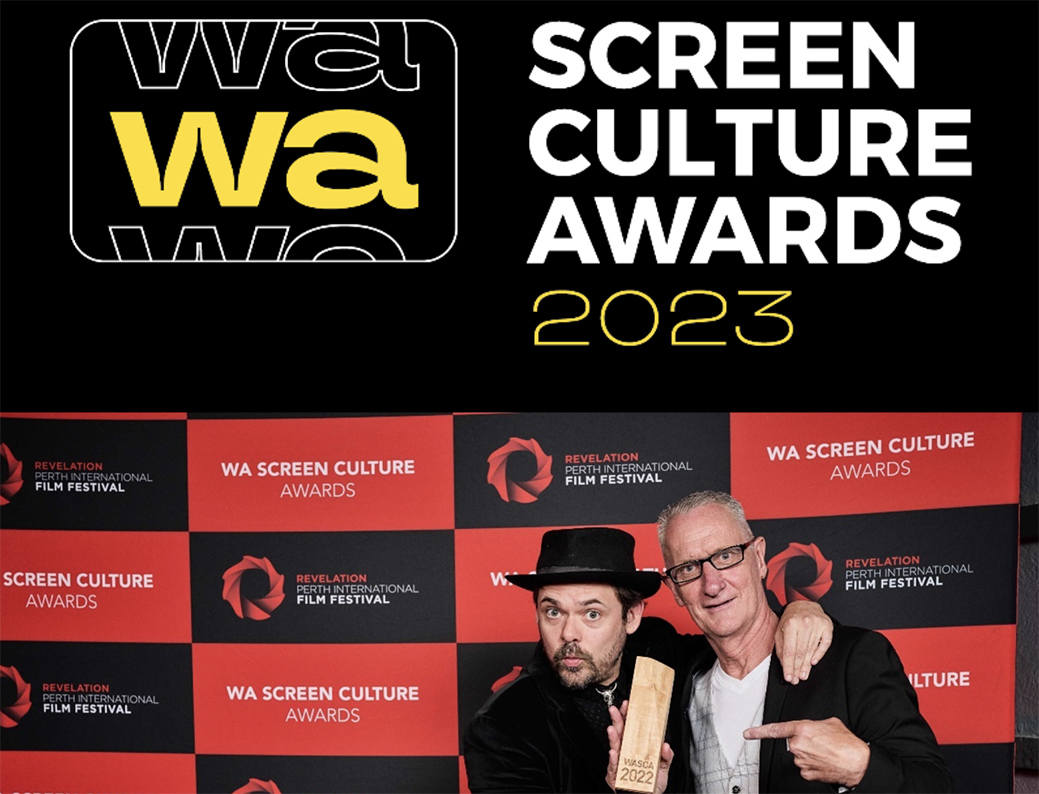 The WA Screen Culture Awards (WASCA) has officially opened for 2023 submissions. Established in 2020 by the producers of the Revelation Perth International Film Festival, the WSASCA celebrate the achievement, innovation and ambition of our local industry.
"The WA independent screen community has had a huge year across all its forms from games, VR, moving image art and forms we may be more familiar with," says Revelation Film Festival Director Richard Sowada.
"It's been so exciting to see, and that's why we're amped to again celebrate them at our 4th annual WA Screen Culture Awards celebration which honours achievement and innovation in the screen sector across 22 categories."
The 2023 WASCA's will be held on Sunday 26 November at Luna Palace Cinemas Leederville.
Embracing all screen forms from new, established and emerging screen practitioners, awards will be presented in the following categories:
Innovation Awards
• Narrative Feature Film with budget under $1m
• Narrative Feature Film with budget over $1m
• Feature Documentary / Non Fiction
• Short Film / Animation
• Student Film
• Music Video
• Game Design
• Commercial Content
• Moving Image and Installation Art
• Virtual Reality, 360° or Augmented Reality
• Web Series or Online Content
Outstanding Achievement Awards
• Directing
• Cinematography or Visualisation
• Writing
• Performance
• Performance Under 18s
• Production Design (incl. costume, set design, hair and makeup etc)
• Editing
• Sound or Sound Design
• Original Music
Special Awards
• Contribution to the Industry
• Independent Spirit Award
Entries to be made via Film Freeway with the Special Award submissions via email.
For more information see www.wascreencultureawards.com.au.