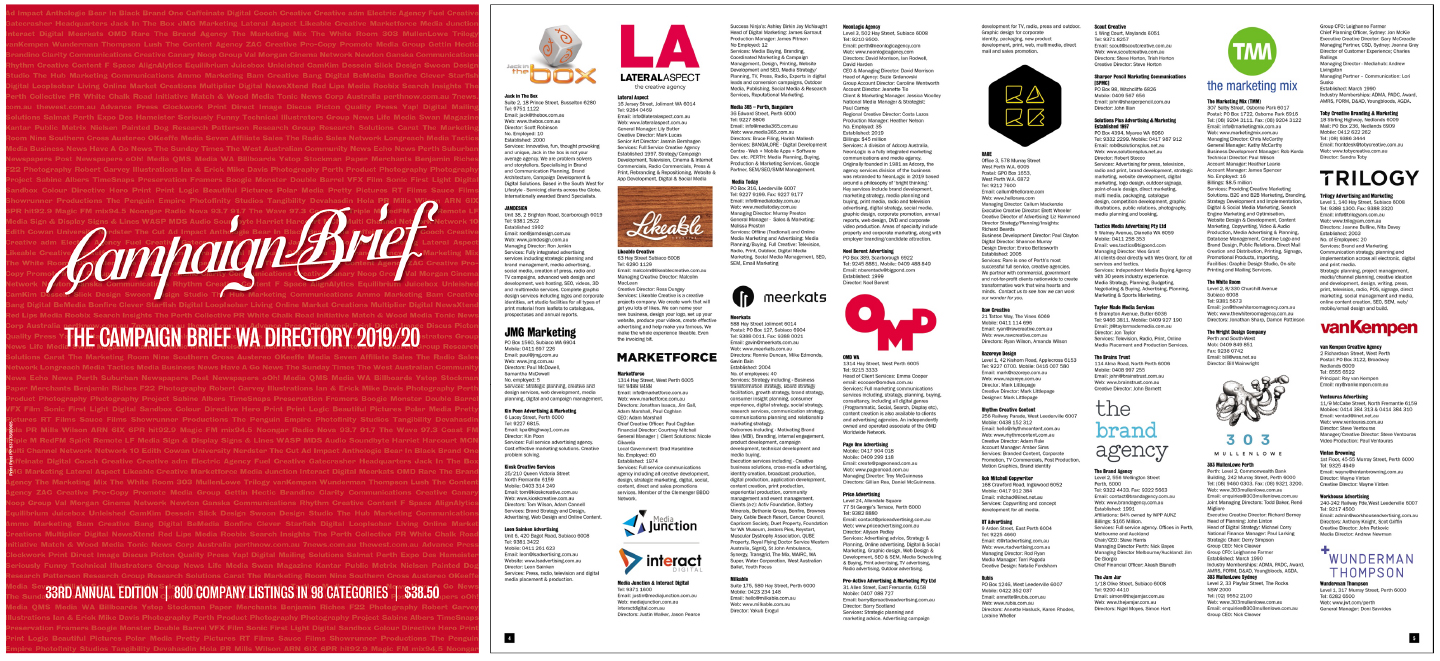 The 33rd annual edition of the Campaign Brief WA Directory is now available.
The 2019/20 CBWA Directory contains details for more than 800 agencies, communications companies and media outlets in 98 categories across the WA advertising, media and marketing industry.
Campaign Brief WA subscribers have been sent their FREE copies. Non-subscribers can buy a copy for $38.50 (inc. GST).
Email your name and postal address to martin@campaignbrief.com.
Once again, Campaign Brief WA has also provided 120 copies to WA State Government departments. The WA Government is a significant client across all areas of the industry, so Campaign Brief WA has provided copies of the Directory to help foster a broader awareness of the range of services and expertise available in Western Australia.