Tucked away in the suburbs of Perth amid vintage furniture, bopping to the strains of her favourite vinyl, one of Western Australia's most in-demand colourists is hard at work.
Caitlan O'Connor is the pocket rocket of moxie behind WonderSquid, a bespoke post-production service that specialises in colour grading for documentaries, advertising and film.
Over 10 years, O'Connor has worked her magic on everything from National Geographic documentaries to an ARIA-nominated music video, winning fans and quickly rising to become a sought-after colourist.
Just like her tentacled moniker, O'Connor is highly organised, resourceful and, of course, she can 'change colour' in the blink of an eye, transforming disparate shots into seamless storytelling.
"Humans have an innate ability to react to colour, it's literally a part of our survival, so production designers, cinematographers and colourists draw upon this to enhance emotion. I think that is quite magical," O'Connor said.
"Like repainting an image, I often manipulate every element – including the ground, sky, skin and costumes – and match them with surrounding shots. Then there's saving shots from unavoidable technical mishaps.
"The ultimate magic lies in giving a shot a personality, look or feel that reflects the narrative – combining technical knowledge and creativity to heighten the audiences' experience.
"One editor in town often refers to my grades as 'working my voodoo'!"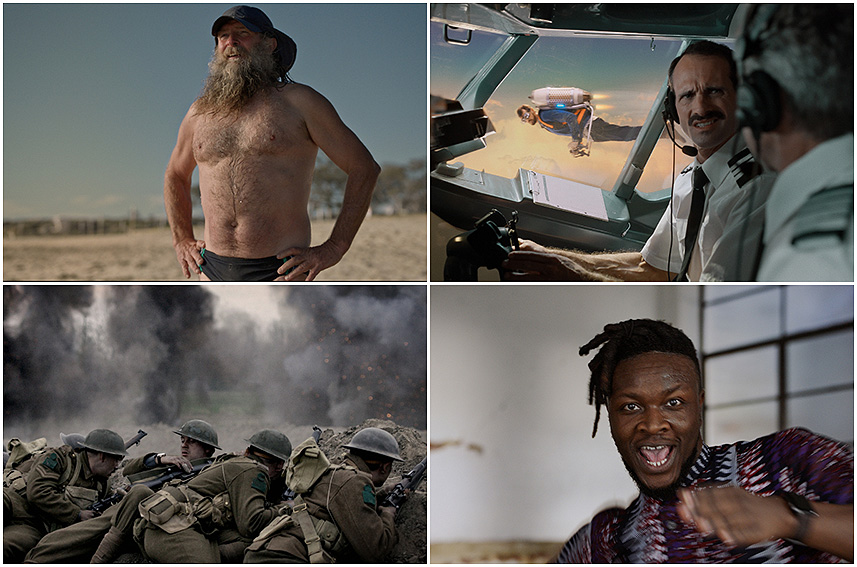 O'Connor honed her craft for four years at Firstlight Digital before going solo with WonderSquid, the playful brand name riffing on her nickname (Squid) and the wide-eyed wonder of her beloved retro culture.
These days, O'Connor works as a specialist colourist for documentaries, short films, music videos and television commercials for clients including Lotterywest and RAC.
Notable projects in her reel include Every Family Has a Secret (SBS), Canadian Screen Award nominee and AACTA Award winner 100 Days to Victory, feature documentary Jaimen Hudson: From Sky to Sea, San Cisco's ARIA-nominated Fred Astaire music video, and CinefestOz Best Film and Walkley Documentary Award nominee Storm in a Tea Cup.
"I've worked with some incredibly talented and supportive people and their returned business and encouragement really challenges my imposter syndrome," O'Connor said.
"The energy and excitement around the office at Last Pixel, for example, is infectious. I'm always learning something new from the team there, and I hold these relationships in high regard."
Post-production supervisor Roz Silvestrin is just one of many industry insiders singing Caitlan's praises.
Silvestrin said: "Caitlan is a remarkable colourist and a huge pleasure to work with."
"No matter how complex the job, no matter how many different sorts of cameras are used in a single scene, Caitlan's work is beautiful. As a post-production supervisor, I can rely on Caitlan to not only produce amazing images, but deliver on time."
What the future holds
As one of the only established female colourists in Western Australia, O'Connor enjoys nurturing young people in the industry as a university lecturer and mentor.
Looking to the future, she is excited to be part of an evolving industry.
O'Connor said: "Perth talent is on the international radar and I can't wait to see what productions we have coming home."
"Global innovations in post-production are quickly adapted by talented and intelligent people here and I just want to be amongst that energy and enthusiasm.
"My current goal is to grade drama feature films, focusing on keeping post-production in Western Australia. I also want to expand WonderSquid to include another colourist from an underrepresented background and together we would grade a diverse range of material."
After hours, you'll find O'Connor moonlighting as a talented swing dancer and martial artist. Truth is, she loves mastering complex skills and you just can't keep this bundle of energy standing still.
Unless she's deep in concentration in her edit suite, of course. Then, her attention is all yours.
O'Connor specialises in offline editing, colour grading, media and project management, mastering and delivery.
Words by Suzanne Barton. Photography by Allan Myles.