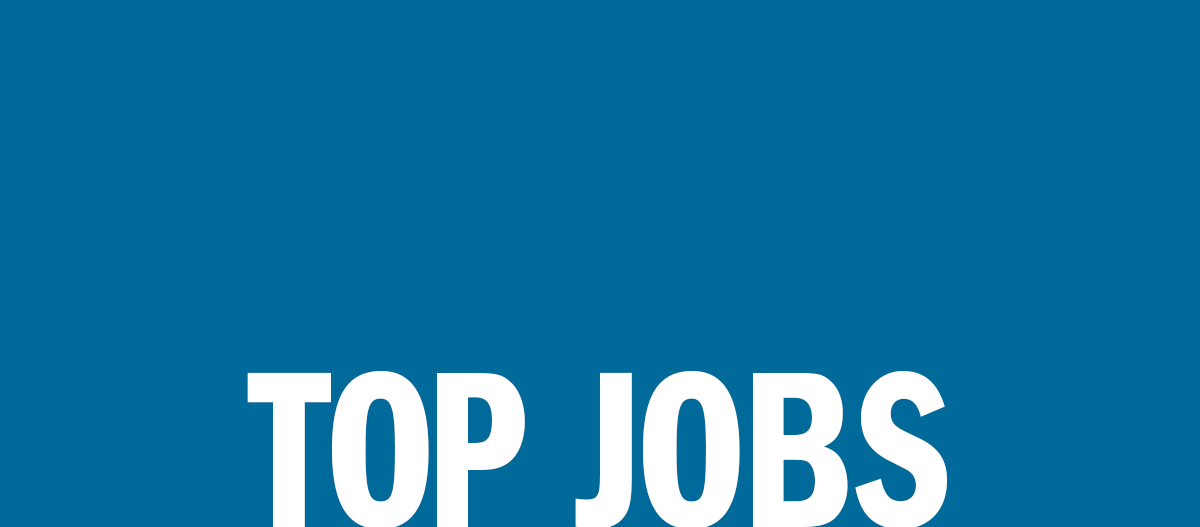 Each week Campaign Brief WA posts positions available within the WA advertising, media & marketing industry. Email adam@campaignbrief.com and kim@campaignbrief.com (please place 'Employment Opportunities' in the subject) with the details of your vacancies by 5.00pm Tuesday for listing on Wednesday.
__________________________________________________________________________________
Match & Wood – Communications Manager
About us
Match & Wood is a progressive, fast-growing independent media agency and we are looking for a Communications Manager (Media Buyer) to join our Perth team.
It's an exciting time to be in the media industry with old systems and processes being disrupted, and we are proud to be at the forefront of this change. Our teams are never short of opportunities to make a meaningful difference to our clients and to the wider business, so if this sounds interesting to you please get in touch.
What you will be doing
• At Match & Wood you would be buying media and managing campaigns across multiple channels including TV, Radio, Out of Home, Social Media, Publisher Digital, and Native Advertising. Your current skill set may skew towards traditional or digital, however we are looking for people who are keen to become well-rounded media practitioners across a number channels.
• Take client briefs, interrogate them, define the challenge, and complete the reverse brief
• Begin inputting into media & channel strategies with support from your manager and the Head of Strategy as required
• Develop media plans and author implementation recommendations based on assigned media budgets (traditional & digital)
• Media briefs and negotiations with support from your manager and the Head of Investment as required
• Reporting & analysis that is insightful and informs future campaign activity
• Invoicing all media items into our accounting system, check proformas, and oversee your team completing these tasks
• Creation, use and management of campaign dashboards
• Competitive runs using AC Nielsen and authoring of competitive reports
• Maintain strong relationships with clients, partner agencies (creative, PR, research) and media owners (always brief appropriately & provide feedback post-briefings)
This role reports to the Communications Advisor who will oversee your day-to-day workload, advise/facilitate your training schedule, and provide feedback for your periodical reviews. You will also have a team of Media Coordinators/Communications Executives and the opportunity to guide and manage their development.
Experience required
At least 2 years' experience in a media/marketing role (ideally executing digital and/or traditional media buying).
Contact
You can find out more about the role or register your interest via LinkedIn or email lyndelle@matchandwood.com.au
__________________________________________________________________________________
Openn Negotiation Limited – Content Creator / Copywriter
The Role
Working within the Marketing team and reporting to the Marketing Manager, as Content Creator / Copywriter you will be responsible for translating our story into a variety of formats, and for different audiences. You will work closely with all stakeholders to interpret experiences with our product, into compelling copy and create brand stories we can use across our communications strategy.
About you
Our ideal candidate will be able to work effectively both unsupervised and in a collaborative team environment, is highly organised and always ready for a challenge. This role is full time however we are open to a part time arrangement for the right candidate.
Key responsibilities
• Write and produce content across all stages of the marketing funnel including advertising, web copy, blogs, EDM's, video scripts, print, PR and more
• Engage with our staff, key business partners and customers to produce a range of content including advertising, case studies, testimonials, success stories, press releases, eBooks and product guides
• Take the lead in creating, editing and submitting articles on schedule to industry publications such as Elite Agent, The Real Estate Conversation and Real Estate Business
• Create and communicate ASX announcements and press releases in a timely manner
• Support the Marketing team to align our brand message and maintain consistency across all digital content
• With the support of our Google partner, use your knowledge of SEO to produce content that drives organic website traffic and increases page rankings
Preferred experience and skills
• Relevant tertiary qualifications are preferred, but not essential
• Excellent written and verbal communication skills – and exemplary grammar
• Experience writing copy for public and investor relations will be highly regarded
• Strong copywriting skills and ability to apply brand tone of voice
• Understanding of how to write SEO-friendly content
• Experience in interviewing all stakeholders directly
• Eye for detail to proofread and edit work
What's in it for you:
• Central office location in Claremont, close to public transport
• A dynamic and emerging international company with a diverse, fun and energetic team
• Mentorship from our network of internal, external business leaders and investing entrepreneurs
• An opportunity to participate in employee share incentive program
• A social calendar events, including regular Friday lunches with the wider team
• Work-Life balance including a work from home program
• Business casual dress environment
• Rapid career advancement for the right candidate
About us
Openn Negotiation Limited (ASX: OPN) is an Australian property technology ('Proptech') company offering a proprietary cloud-based software platform to support real estate agents in selling property online with greater transparency.
The Openn platform facilitates a negotiation process, featuring streamlined digital contracting and automated communication tools, which enhances a property transaction. The solution provides buyers with real-time feedback through their device on how much competition exists and where their price stands in the negotiation, resulting in an optimal sales outcome.
If you would like to be considered for this opportunity, please combine your covering letter and resume into one document send to careers@openn.com.au by Friday, 10th December 2021. Please note that we may commence interviewing of candidates prior to this closing date.
Openn is an equal opportunity employer and is deeply committed to building and embracing a diverse team.
Agencies need not apply.