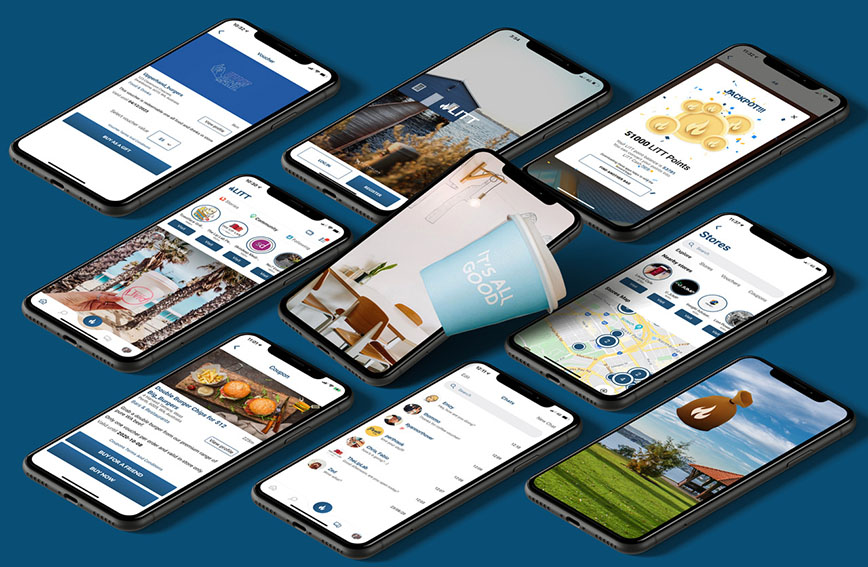 Perth based community and digital payments startup, LITT, is undertaking a marketing partnership with NOVA Entertainment to grow the platform in the local market.
The app is part social media, part digital payments and features augmented reality advertising, store vouchers and coupons.
There will be numerous on-air activations across the coming weeks, with NOVA937 station talent to conduct platform takeovers of the LITT app.
As part of the partnership, LITT will also be supported by NOVA at the University of Western Australia's Guild Open Day 2021.
The dynamic strategic partnership with NOVA will see LITT give away thousands of dollars in local store vouchers to support local businesses.
Ryan Northover, LITT Marketing Director, said: "LITT is all about helping locals engage with each other, supporting local businesses and growing local communities.
"We believe the partnership with NOVA will super-charge our audience engagement and encourage more local businesses to engage with locals through our technology. We believe in giving back to both users, businesses and local social impact causes, by creating a unique circular economy.
"Growing the app with University students and under 25's demographic will be a key plank in the growth strategy for LITT in 2021 across Australia."
Businesses on LITT can accept user payments via a LITT VISA Card or by a QR code. Users transacting using LITT Pay also earn rewards for spending local, with instant cash back.
LITT is home to nearly 10,000 members and nearly 250 local businesses accepting LITT Pay. NOVA 937 is Perth's most popular FM radio station, with a reach of 560,000 people.
LITT is home to a number well-known of brand ambassadors, including AFL great Josh Kennedy, Motorcross star Robbie Maddison and National Geographic TV Presenter Matt Wright.
LITT is also currently undertaking in an expression of interest campaign through equity Crowdfunding platform, Birchal.