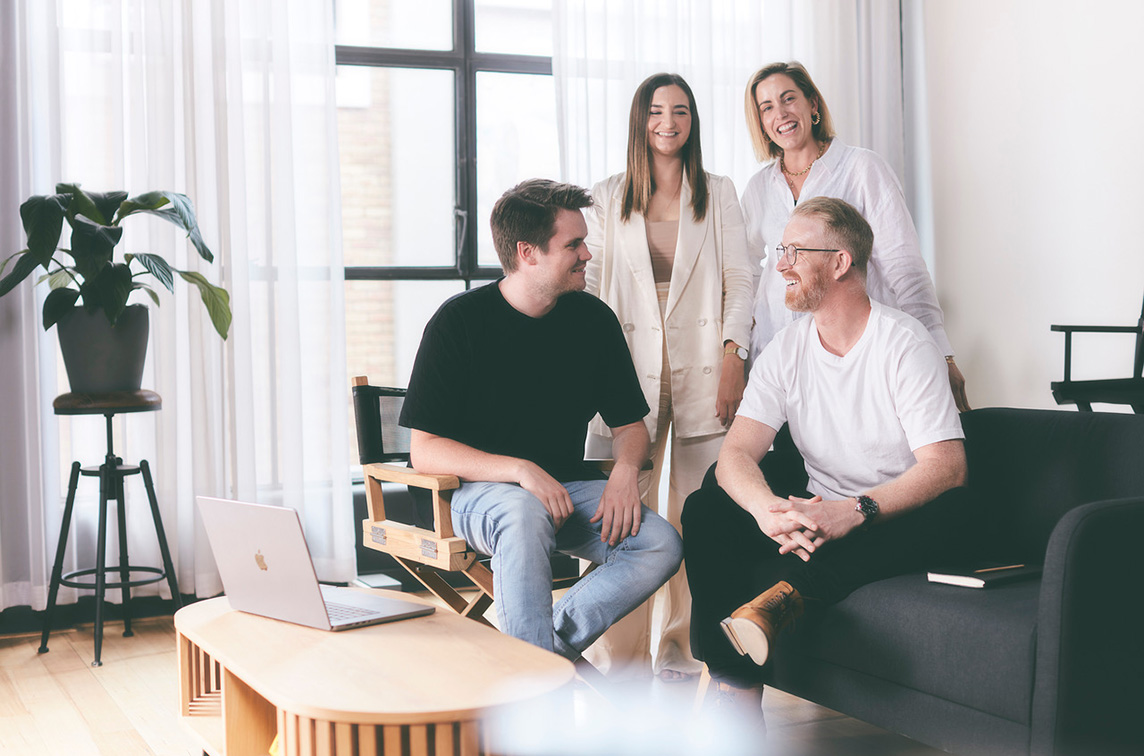 It's only been 6 months since Perth's hottest creative team departed Wunderman Thompson to set up Perth's newest creative agency, Significant Other. Since day one Matt Wilson, Luke Williams and Caitlin Totten hit the ground running and already the agency is getting noticed. Campaign Brief sat down with Wilson, Williams and Totten to find out what's keeping them busy.
Campaign Brief: 6 months in, Significant Other has really picked up momentum. What's been keeping you busy and who have you been working with?
Wilson: It's only been 6-months? Yikes. We can honestly say we were terrified in the beginning. Picture Jerry Maguire holding up the office goldfish and Dorothy Boyd not standing up beside him. Just imagine! This was the scenario running through our minds. Deciding to start something different and unique is daunting.
Fortunately, that hasn't happened. We've had some superb people and brands join us on the journey. Some new faces, and some people we've managed to reconnect with from earlier in our respective careers.
There's a real demand for agile, creative-led advertising in WA and beyond. And there's lots of good people and good brands to do it with.
In terms of clients, we're working alongside the likes of Perth Children's Hospital Foundation, Summit Homes, Easystart Homes, My Foodie Box, Bonfire, Spruke, Friday's Dog, More than Mining, Skin Elements, ATCO, Anglicare WA, Asthma WA, Limbs4Life, and a few others we're excited to announce soon.
CB: What's the most interesting project you are working on or have worked on?
Williams: We don't have any 'uninteresting' projects right now. There's been major brand campaigns, rebrands, start-up launches and the like. We did just shoot a TVC in a medieval basement tavern with full period costume and a suit of armour. That's up there.
CB: What was your motivation for starting your own agency rather than stay with a large agency?
Wilson: We're not big network agency types. We like to move at a certain pace, and we've found most big agencies don't tend to keep up. Plus, the creatively focused agency we were all looking for didn't exist – so, we decided to create it.
CB: Tell us about the team you are working with and your new office?
Totten: We've got a great loft space in King Street opposite Varnish Bar. There are 10-highly talented, diverse experts from a range of advertising disciplines all making great work and having a good time to boot.
We're also looking for a new Account Manager and a Graphic Designer to join us so if you are reading this and are interested please contact us.
CB: What are you hoping for from the next year?
Wilson: We're looking to keep creating world-class creative work for our partners and use creativity to give them an unfair amount of market attention. Afterall, that's what this is all about.
We also want to keep building an aspirational agency where the best people want to join us because they can use their talents for good and work on modern, purpose driven brands – and still have a life outside of work. Happy, balanced humans is the goal.
And, an agency which enables people to take on projects which are of a personal interest, and not work on projects if they're own values aren't aligned. So far, so good.